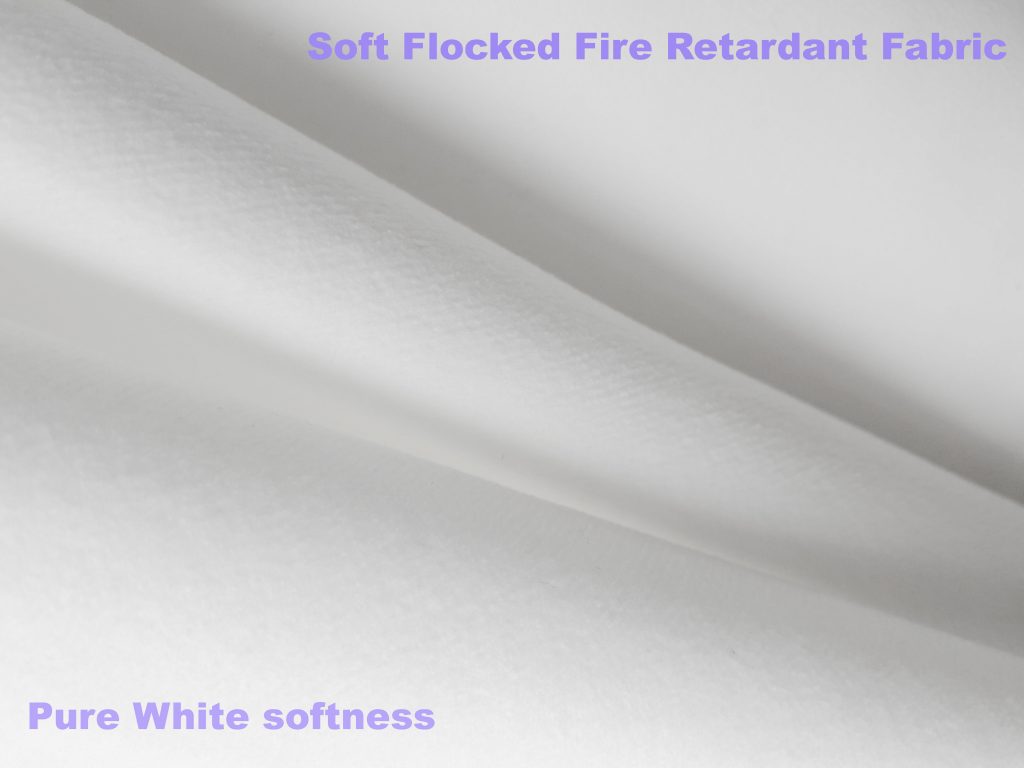 Fire retardant fabric just in! pure white with a soft finish. The texture of this pure white fabric is not easy to explain. That's why we have FREE SAMPLES ready to send to you at a moments notice. Its really best you get a feel of this tactile fabric for yourself! Read on for more info…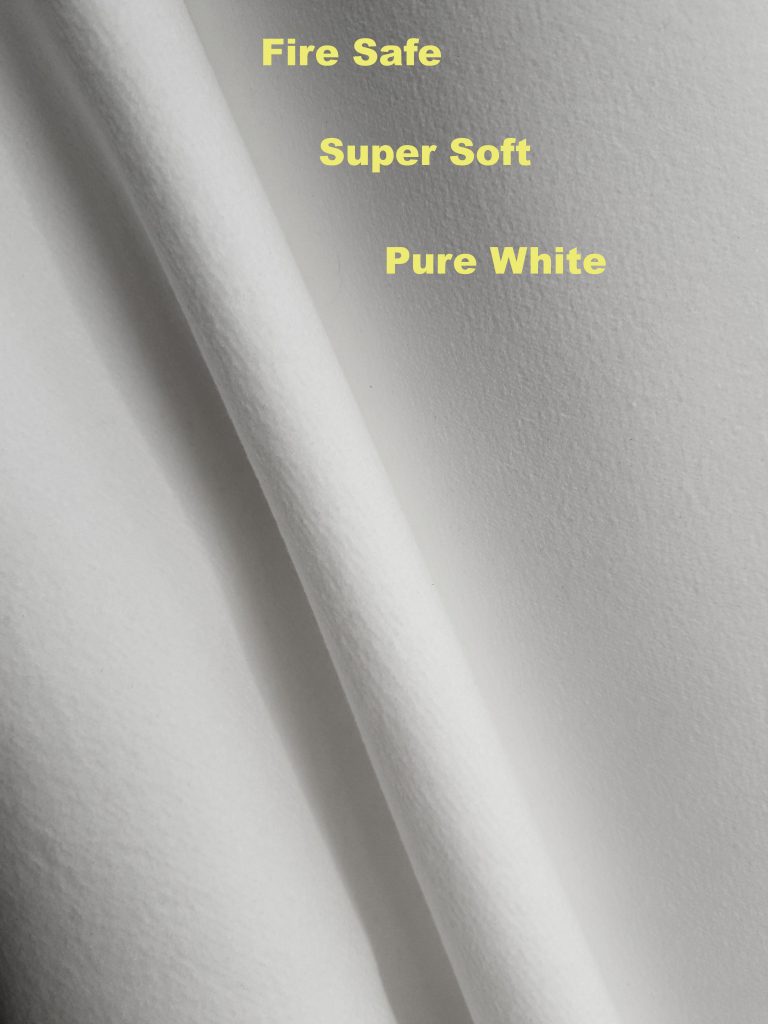 The texture and weave is similar to a velvet but with a much closer cut nap. This creates a fabric pleasingly soft to the touch, and a very plain white surface with hardly any visual giveaways to the softness. Due to the soft appeal and the fire safe quality, this fabric would work well for visual merchandising for babies and children's clothing and accessories. With no stretch, the fabric can be cut and shaped easily for props and feature walls.
The fabric has been treated to meet fire retardant specifications in the UK. This means its ready to go for events, visual merchandising, hotels, bars, interior designs and artwork.
We have FREE samples at the ready, so just call 0121 3592349 and ask for Kat or Naim and we will send one off so you can have a feel of the fabric yourself. Or message Kat on our Facebook…. https://www.facebook.com/FabricUK/
Check out our fire retardent fabric for festivals here
---