Plenty of projects are being set for our skilled stitchers; plenty of orders going out from our stitching workshop here in Birmingham.
Natural canvas 12oz loomstate material – 3x curtains 1800mm x 1500mm with silver 40mm eyes
12 oz canvas canopy roof cover in bottle green with a clear PVC waterproof window 7m x 6m and heavy duty brass coloured eyes reinforced
https://fabricuk.com/fabrics/619-canvas-waterproof-12oz.html
Assembled canopy with eyelets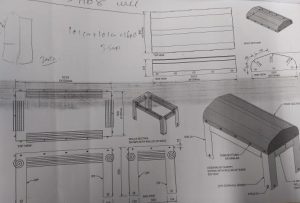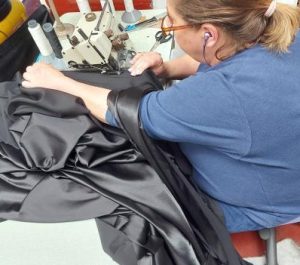 Awning fabric 2950mm x 2500mm with piping around the edges in cream to match the main fabric. Eyelets with reinforced triangles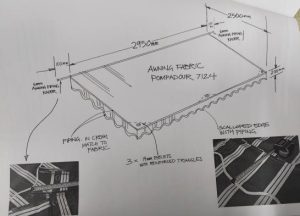 Grey mesh fabric and also a black mesh to be wrapped around a swing seat
Samples or fabric metres can be ordered on our website fabricuk.com, or by calling us on 0121 3592349, also for any questions or enquiries.
Please feel free to visit our fabric showroom anytime, no need for any appointments.
Monday – Friday: 9.30am-6.00pm Saturday: 10.00am-5.00pm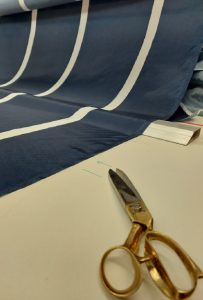 Instagram: @fabricuk_official @kbtfabrics
Facebook: FabricUK
YouTube: https://www.youtube.com/c/11KBT
#FabricUK
132 Saltley Rd, Birmingham B7 4TH
Selling Fabric On & Offline Since 1969
---