We now have a heat reflecting fabric available for you to purchase!
It is called ER, and is a combination of energy reflecting and blackout performance. We offer an ER Blackout and an ER Sheer.

Its unique reflecting technology keeps heat in by not letting any get through the fabric. The energy and heat within the room will be maintained, making it a very efficient and useful type of textile. By purchasing this fabric you can literally save on heating and/or air conditioning energy costs.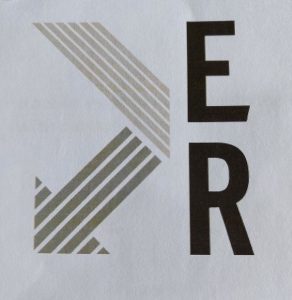 These properties make this fabric the first "hybrid" curtain lining. Each year you use this curtain lining, you will see your energy costs decrease! This is due to the heat not being able to escape the room that this fabric is used in, meaning you won't need your heating on as high or for as long as the heat is being maintained. It traps insulating air and doesn't let drafts in; a true thermal.
---
In cold climates, two-way ER reflects heat energy back from the window into the room; in warm climates heat energy is reflected back out the window.
Independently tested by two leading laboratories, it has showed maximum performance with the silver side facing the heat source.
This is definitely worth investing in, because a window with a curtain lined with our ER lets out 5 times less heat energy, compared to a curtain lined with your usual standard cotton.
The ER Sheer fabric makes this process twice as effective as the sheer can be left closed permanently and won't darken the room, so if kept closed all day the heat will be maintained all day.
For the ER Blackout, adding an interlining or a fleece would enhance its heat saving technology even more.
It is worth investing in this Energy Reflecting curtain lining. See below how efficient it is in improving your curtain insulation:
We have our very own in-house stitching service, quilting service, as well as sublimation printing.
We can help you create bespoke outcomes using our custom made service. 

 
Samples or fabric metres can be ordered on our website fabricuk.com, or by calling us on 0121 3592349, also for any questions or enquiries.
Please feel free to visit our fabric showroom anytime, no need for any appointments.
Monday – Friday: 9.30am-6.00pm Saturday: 10.00am-5.00pm
---
Instagram: @fabricuk_official @kbtfabrics
YouTube: https://www.youtube.com/c/11KBT
Facebook: FabricUK
#FabricUK
132 Saltley Rd, Birmingham B7 4TH
Selling Fabric On & Offline Since 1969
---