Textile materials that have fire retardant certification resist a fire from spreading, particularly over the outer walls of high-rise buildings.
Check out our range of fire retardant fabrics.
We offer certified flame retardant fabrics. They can be used in construction, the furniture trade, displays, exhibition stands, for industrial work wear, uniforms for fire fighters, air force pilots, tents and parachute fabric, professional motor racing apparel. 

All are perfect for any applications where a fire retardant fabric is required. They are chemically treated to slow down the burning process, which give another layer of protection.   
Due to the fabrics used in public buildings being identified as a potential fire hazard, it is ideal having fire retardant fabrics around the building. They help by:
Slowing down the flame, or even causing the fire to self-extinguish, therefore limiting the spread
Minimising the build up of heat which again will prevent the fire rapidly developing
Polyester Fire Retardant Fabrics: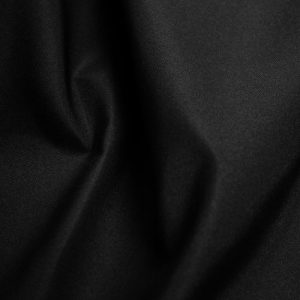 Black Polyester Fabric – FR – Raven
This synthetic fire retardant fabric is blackout fabric (letting no light through) and is 100% Polyester.
It is what you call an inherent flame-retardant fabric, because they haven't had any resistant treatments added to them, they have these properties from the way they are naturally structured.
Ideal for backdrops, stage sets, partition areas, school halls, colleges, universities.
Fire Retardant Certificate for Black Polyester Raven Fabric
Fire Retardant Synthetic Fabric
Here is more of a feathery, lightweight material as it is a non-woven fabric; 100% Polypropylene, a great budget fabric for wall coverings, use on ceilings, use as backdrops on stages, lightweight curtains, as well as having great thermal properties which blocks out drafts.
This is a very versatile fire retardant as it can also be used for:
Medical trade (face masks)
Agriculture
Carpet making
Fire Retardant Certificate for Synthetic Fabric Black
Fire Retardant Certificate for Synthetic Fabric White
Digital Print Base Ariel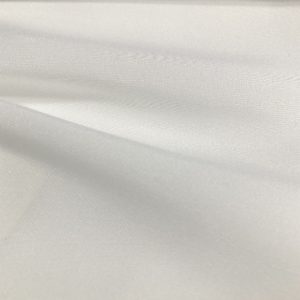 Our 100% Polyester Ariel fire retardant fabric also has digital printing properties, so you can print directly onto this with a suitable inkjet printer.
This comes in handy for promotional wear, corporate branding, visual communication, flags, banners, and retail graphics. Ariel is a great upholstery soft touch fabric and can be used for curtains, Roman blinds and furnishings.
Fire Retardant Certificate for Digital Print Base Ariel
We have our very own in-house stitching service, quilting service, as well as sublimation printing.
We can help you create bespoke outcomes using our custom made service.
If you want any of these fabrics dying, we can dye them any shade you want; any special requirements we can do. 


Samples or fabric metres can be ordered on our website fabricuk.com, or by calling us on 0121 3592349, also for any questions or enquiries.
Please feel free to visit our fabric showroom anytime, no need for any appointments.
Monday – Friday: 9.30am-6.00pm Saturday: 10.00am-5.00pm
---
Instagram: @fabricuk_official @kbtfabrics
YouTube: KBT Weekly
Facebook: FabricUK
#FabricUK
132 Saltley Rd, Birmingham B7 4TH
Selling Fabrics On & Offline Since 1969
---