Summer is on its way and we are already feeling the heat thanks to what appears to be one of the warmest Aprils in recent memory if early indications are anything to go by. With the warmer weather comes a complete change in wardrobe, which the ardent fabric lover will relish as an opportunity to try out a few new designs to add to their summer clothes collection. With the heat most definitely on, it is crucial that you choose the right fabrics for your project, so here we aim to look at the top ten materials that are perfect for summer clothing.
Cotton
It's an old favourite and has been used to make clothing for practically as long as people have been wearing clothes! Cotton is the first pick on our list and is an obvious choice for any fabric lover. Readily available and completely natural, good cotton will provide plenty of flexibility for any designs that you have in mind while also being light and airy enough to keep you cool when everybody else is roasting.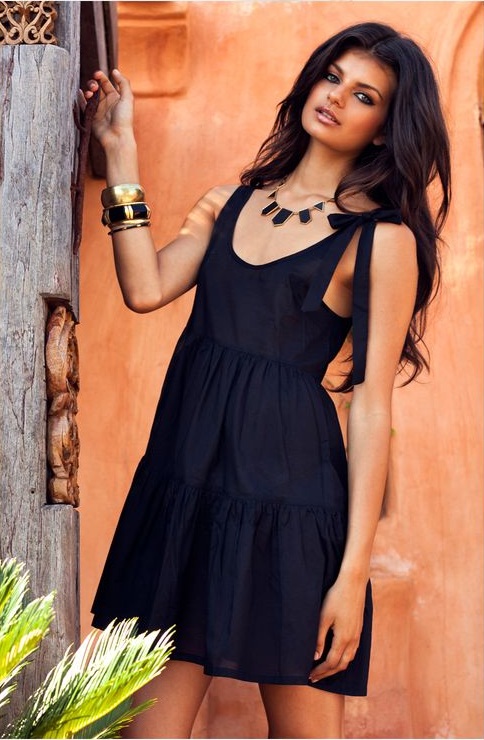 A range of different cottons are available on the site, many of which come in a wide variety of colours, but why not check out our regular cotton fabric to begin with?
Linen
Following hot on the heels of cotton is linen, which is the fabric of choice for many when warmer weather strikes. It is comfortable and easy to wear because of its light nature, which is great for those days when the sun would otherwise sap all of your energy. Much like cotton it is also very breathable and will keep you feeling refreshed no matter how long the day feels. Better yet it is also easy to wash and dry, making it a very versatile fabric, though bear in mind that linen is often prone to creasing.
Available in a range of colours, linen is great for any summer project. Check out our linen fabric page to find out more.
Rayon
Man-made and designed to be as light and comfortable as possible, rayon is a great choice for your summer clothing and can be used to make everything from shirts through to dresses. In many cases, especially with the fabrics offered on our site, rayon is blended with other fabrics, such as nylon or polyester, to help ensure those fabrics have a slightly lighter touch and are more suitable for summer clothing as a result.
While rayon as a standalone is not available on our site, it is used in our Chinese Dragon Brocade fabric, which is perfect for themed clothing.
Silk
Perhaps something of a surprising choice, as silk is known to retain heat and also show patches and other unpleasant signs that the sun is getting to be a little too much. However, when loosely woven it can be used to create gorgeously light garments that offer a touch of elegance that outweighs their inherent fragility, while also keeping you cool in the process.
A range of silks are available on our website, with our China Pure Silk Habotai offering an excellent example of a lightweight material.
Chiffon
Sheer fabrics are always a great choice for the summer and chiffon can be used in so many different ways to offer a splash of elegance while ensuring the heat doesn't overwhelm the wearer. Ideal for dresses, particularly bridal wear, it is also perfect for use in the creation of nightgowns and other evening wear to help with those uncomfortable summer nights.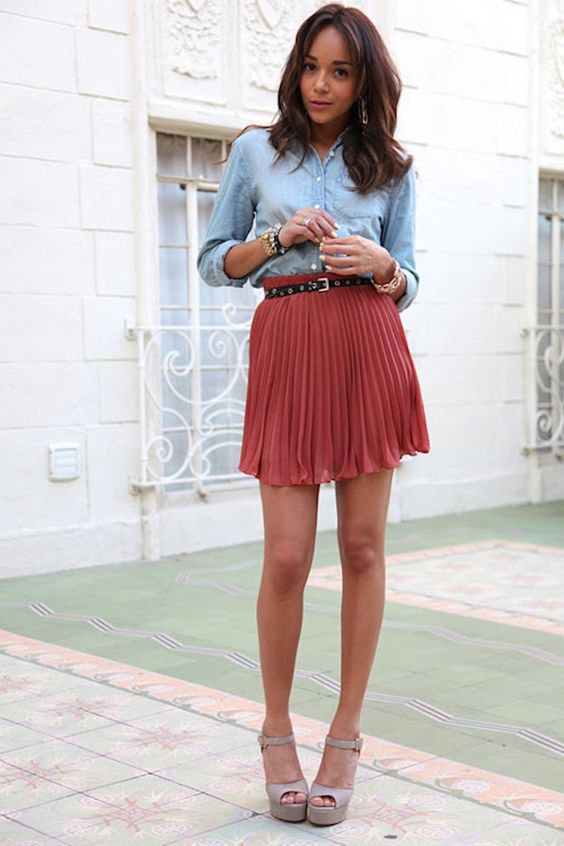 Our chiffon is available in a number of different colours and styles, so it is a good idea to browse the site to find the one that's right for you. However, our Chiffon Wide fabric is always a good starting point.
Polyester
While not a great choice for lounging around in during the summer, especially with the likes of cotton and linen offering superior alternatives, polyester is an excellent wicking material that can be used to draw sweat away from the body and allow it to evaporate much more quickly. When blended with something like rayon it makes an effective choice for athletic wear.
We currently have mixed polyester fabrics available on clearance, though it is likely best to find a polyester-blend fabric for summer clothing.
Jersey
Often blended with cotton to make a rugged yet lightweight material, jersey is an excellent choice for summer clothing as it won't weigh the wearer down and is also extremely flexible. This means it can be worked into most designs in addition to offering excellent levels of comfort. Frankly, that's everything you need for summer loungewear.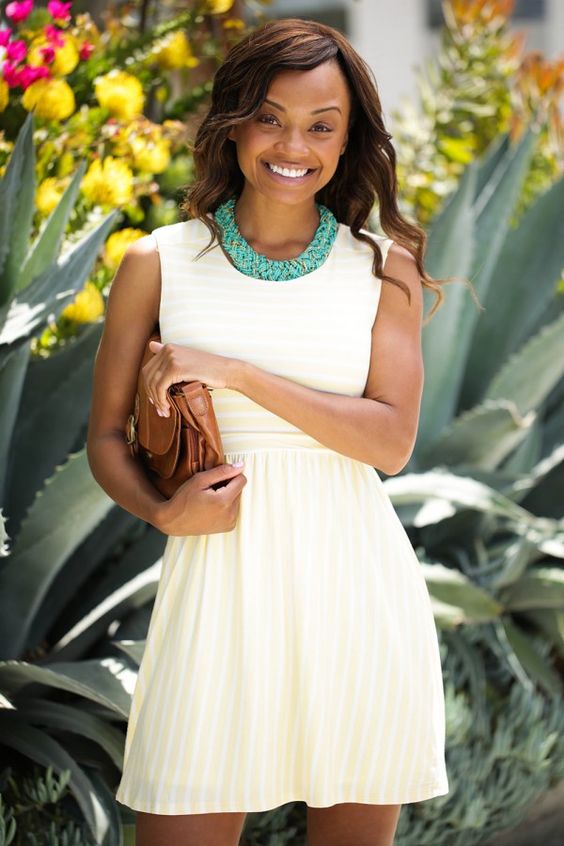 Our cotton jersey fabric is available in a number of different colours and is great for t-shirts and other garments.
Chambray
For those who can't go without their jeans no matter what the weather, chambray makes an excellent alternative to traditional denim and is light enough that it can be used for summer clothing. It is excellent for shirt dresses and will allow you to add a little bit of variety to your summer wardrobe.
We currently have pale blue chambray fabric available on the site, though other colours may become available at a later date.
Seersucker Lycra
Ideal for the sporty types, seersucker lycra gives you all of the flexibility you would expect from a fabric that has the word "lycra" in the title while also offering an increased level of breathability and lightness thanks to the seersucker material. Excellent for gym wear and also ideal for those who want to give making their own bicycle shorts a bash, though it isn't a good choice for simply lounging around in the heat.
Seersucker lycra fabric is currently available on our site in either yellow or blue.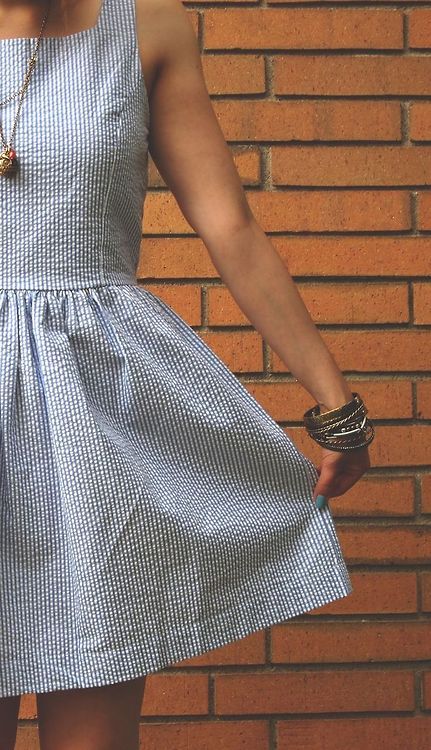 Lyocell
Though currently unavailable through our online store, we still feel that Lyocell deserves a mention as it is one of the most unique summer fabrics around. Made using sustainable wood pulp, the fabric is amazingly soft, especially when considering the source material, and is a great choice for those who like to go green in everything that they do. It is also an excellent wicking fabric, much like polyester.
So there you have it! Ten fabrics that will ensure that you stay cool as the weather gets warmer. With these materials you can add to your summer wardrobe while also staying comfortable whether you're enjoying the sun at home or living it up on holiday.
---