Olfa Rotary Cutting Tools
Olfa Rotary Cutting Tools, made in Osaka, Japan, land of the Samurai…where they know about the blade! OLFA manufacture the finest in hand-held cutting technology and replacement blades, Introduced by OLFA in 1979, the Olfa rotary cutter has changed the quilting and sewing industry. 45mm Cutter is the most popular size available, this cutter features a blade safety cover and handle is designed to reduce hand fatigue.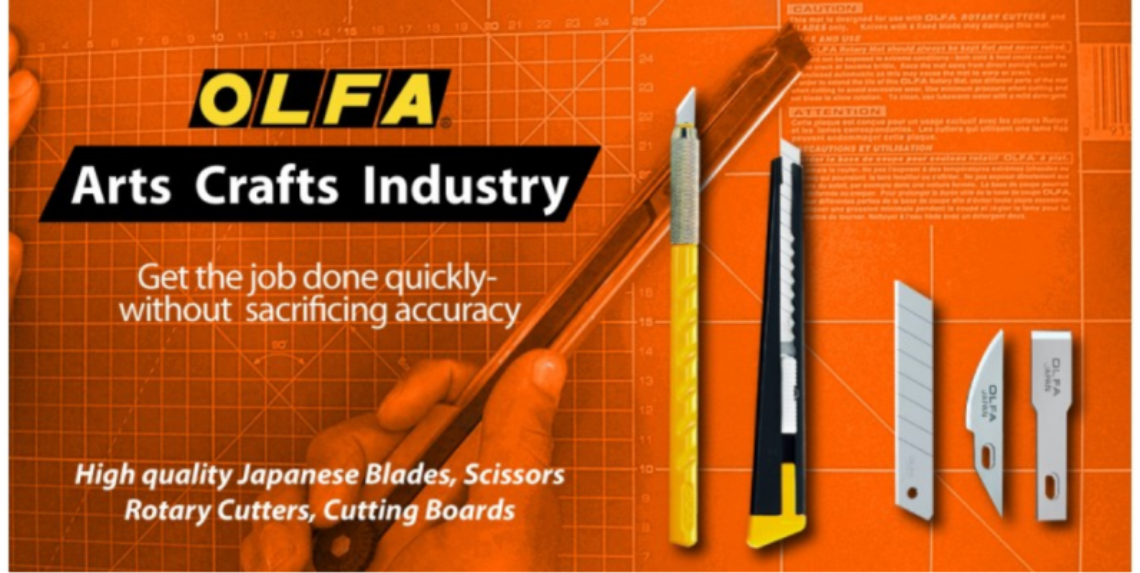 The cutter has a rolling razor blade used to cut fabrics into shapes, strips and pieces for sewing, quilting and craft projects. Olfa Rotary Cutters Accommodate both right and left handed users and can cut through multiple layers of fabric at one time.
Variations
There are two types of Olfa Rotary Cutters:
Both types have a protective blade cover to protect the blade and the user. The Deluxe version also has a safety lock to prevent the blade being exposed and features an ergonomically designed handle with soft grip to prevent injury and reduce hand fatigue
Suggested Uses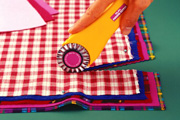 The following are suggested uses for this tool:
Perfect for general quilting
Sewing and craft projects
Ideal for industrial applications
Creat fabric shape
Available Size
Rotary Cutters come in a range of sizes to suit all types of applications, Replacement baldes are also available for all cutters.
Olfa Rotary Cutter Models
Replacement Blade Reference
The following are Olfa cutter models with their respective replacement blade references:
18mm (RTY-4) – [RB18]
28mm (RTY-1DX) Deluxe – [RB28]
28mm (RTY-1G) – [RB28]
45mm (RTY-2/NS) – New Model – [RB45]
45mm (RTY-2DX) Deluxe – [RB45]
45mm (RTY-2G) – [RB45]
60mm (RTY-3DX) Deluxe – [RB60]
60mm (RTY-3G) – [RB60]
45mm (PIK-2) Pinking Cutter – [PIB45]
45mm (WAC-2) Wave Cutter – [WAB45]
Compass Cutters
Olfa also offer cutters to cut circles, known as the following:
Good Design Award
Granted by the Japan Industrial Design Promotion Organization, is proof that the awarded product has remarkable quality in both aspects of "design and practical use". Many OLFA products earned the "GOOD DESIGN" award and proudly fly the "G" mark
Purchasing
We stock a wide range of olfa Rotary Cutters, Self Healing Mats, Olfa Special Cutters, Compass Cutter and Knives visit OlfaCutters.co.uk to see the full range of Olfa cutters
If you require a special olfa cutter, Please contact us on 0121 359 2349 (9.30am – 6.00pm).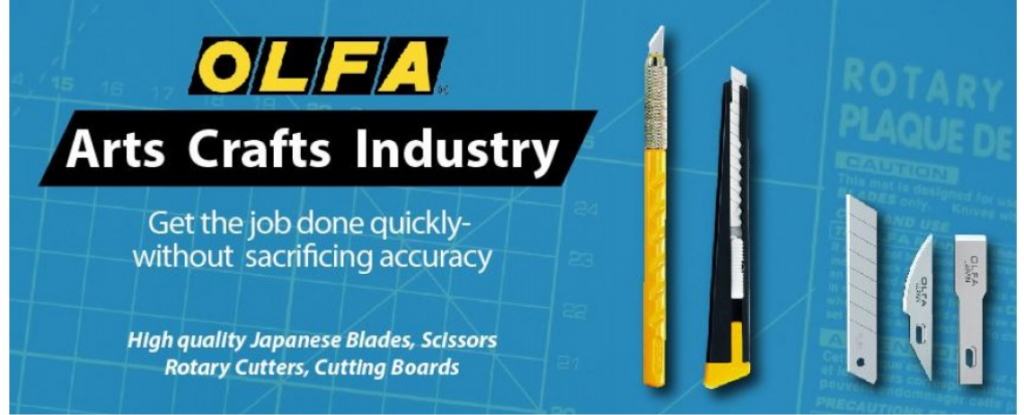 We now stock NT Cutter – Circle Cutters – Spare Blades – Leather knives – Cutter Bodies
---