Introducing our new coloured PVC! This PVC is mainly used for ephemeral architecture, textile manufacture, footwear, leather goods and accessories for fashion and beauty vanity sets.
The outstanding quality and transparency of our clear PVC film will certainly satisfy most application. It has excellent UV resistance designed especially for the most demanding markets.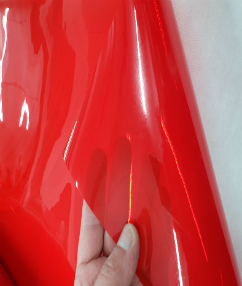 Width: 140cm
Thickness: 600um
Grade Coloured: UV Ht
Available in Clear Colours:
Red
Orange
Pink
Black
Green
Flo Yellow
Blue
This PVC is sew able, weld able by high frequency, ultrasonic, electric impulse and hot air. With great resistance to weathering it has a good behaviour against extreme temperatures (-10ºC to 70ºC).
---
For help and advice please call us on Tel: 0121 359 2349