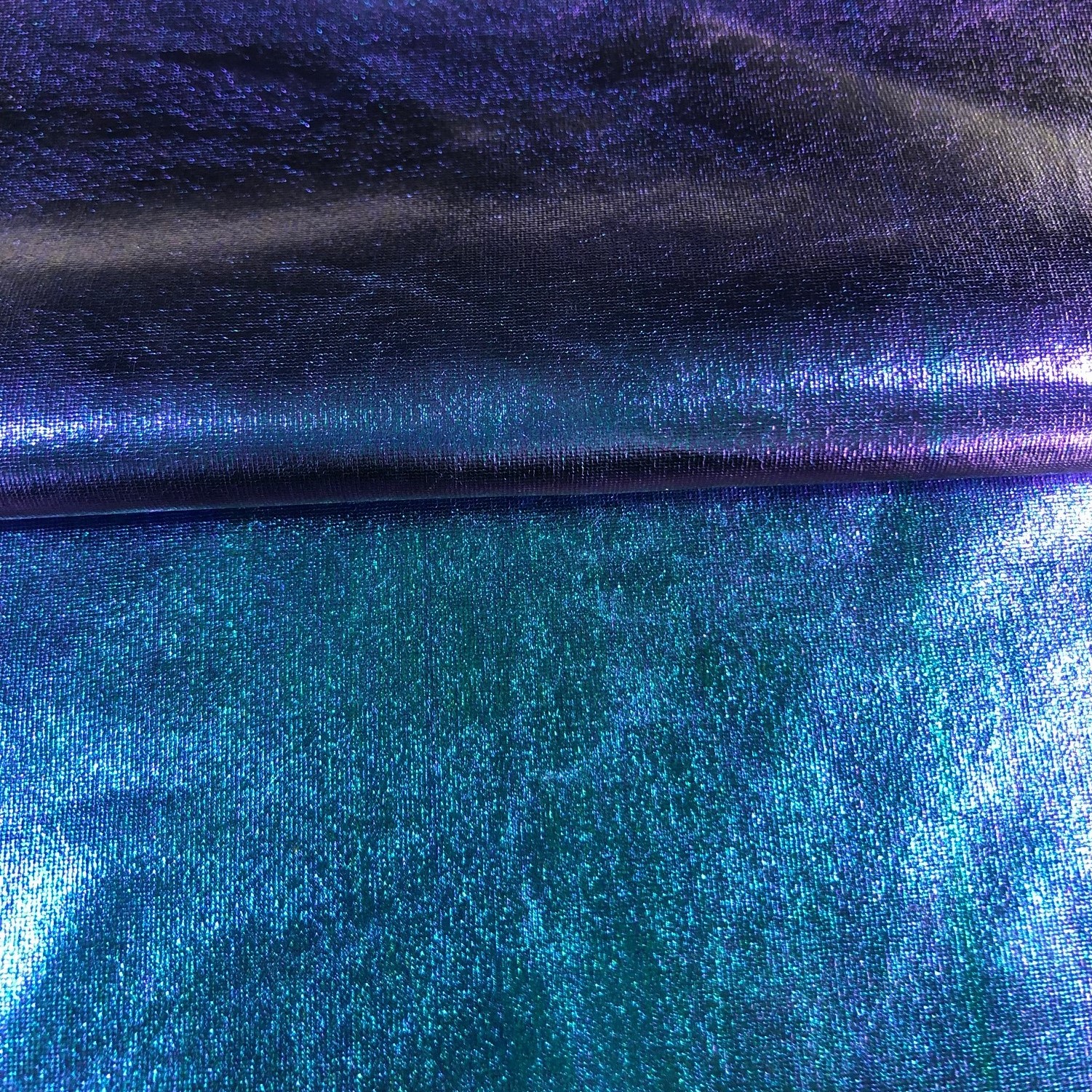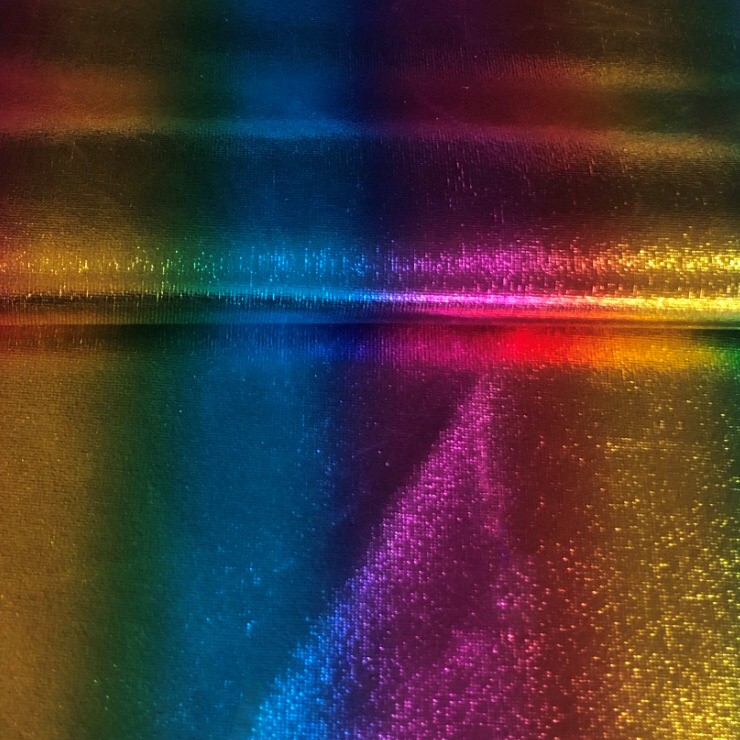 We have a brand new range of Metallic Foil Fabrics! The Lycra foil fabric has a four way stretch, high shine and is suitable for clothing such as Swimming costumes, Bikinis, Active wear, Leggings, Tops, Leotards, and Dance wear.
Our Mermaid, Unicorn, Rainbow and Fish scale foils are stretchy,vibrant and perfect for multiple applications.Breathable and durable the fabric can withstand all forms of physical activity.
Where are we seeing Metallic fabrics at the moment?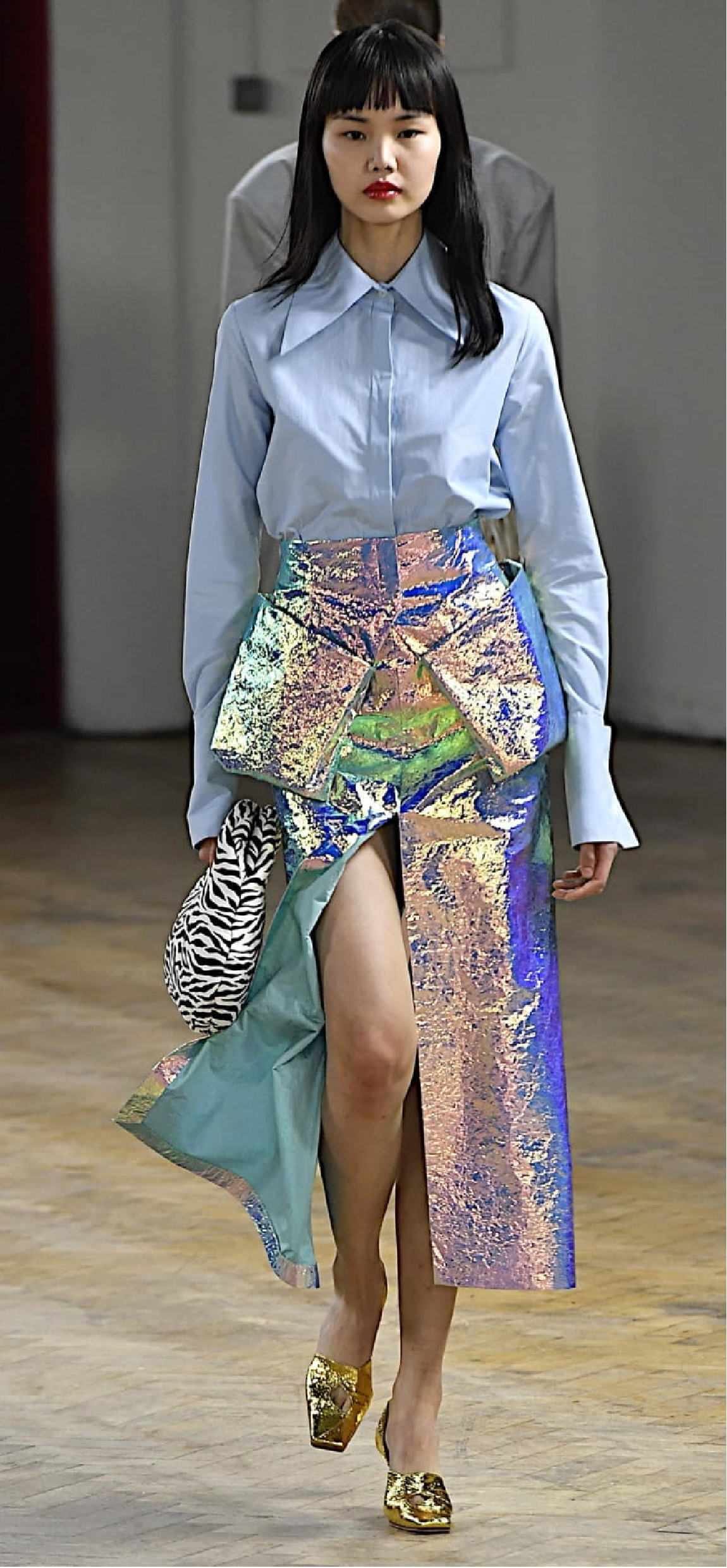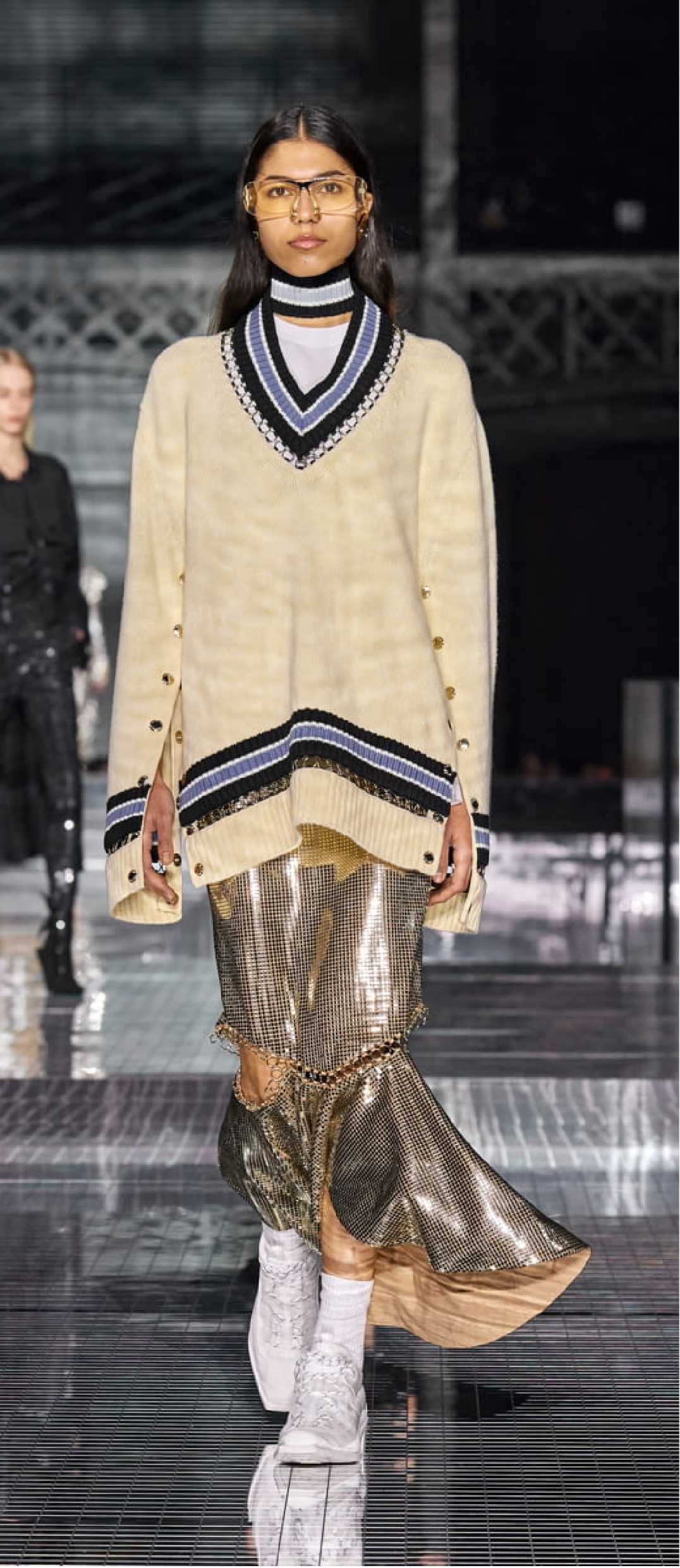 Right now the Fashion week Fall/Winter 2020 shows are flooded with heavy metallic fabric inspiration. As shown above the there are many ways in which this fabrication can be used. Most commonly used in Swimwear and Dance wear, the fabric can also be used for draped or tight fitting skirts and dresses,to give liquid gold style aesthetics. Our Metallic Foil Fabrics will be perfect to get your creative juices flowing.
To check out our brand new range of metallic foils head over to our website
Check out our other blog posts talking about Lycra Here's a preview.
The invention of Lycra completely changed clothing by reforming the comfort and fit of garments. The development of Lycra in trousers and jeans made the "skinny style" possible. This helped clothing to become more comfortable and easier to move in. By using a small percentage of elastane, jeans can fit more people better. Without any stretch jeans are very stiff, harder to get on and off and will need to be fitted more precisely for your body shape.
---