Face Mask Fabrics
Face mask fabrics, there are a lot of different ways to construct your own face masks. We stock a wide range of face mask fabric which would be applicable. During this time, the spread of COVID-19 means that it is now more important than ever to wear a face mask. Masks are more so used to prevent the furthering of the disease which as a result, will decrease the new arising cases.
Scuba & Neoprene
Currently a very popular option for face masks is scuba or neoprene. They have a sponge like consistency and offer great protection from those around you.
Scuba
Scuba fabric is a polyester mix fabric mostly known for use with figure hugging fashion and sporting garments. The fabric consists of a 92% polyester and 8% elastane blend, and constructed using a double knit method which results in a thicker fabric with a smooth yet spongy feel.
Neoprene
Neoprene is used in a wide variety of applications, such as wet suits, laptop sleeves, camera bags, orthopedic braces(wrist, knee, etc), electrical insulation, fishing waders, fashion items, pants and jackets, swimwear etc. This fabric is soft with great thermal insulation properties.
Polypropylene
Polypropylene (PP), also known as polypropene, is a thermoplastic polymer used in a wide variety of applications. This fabric is most commonly used in the construction of disposable face masks.Conforms to the EN 14683 standard and therfore offers 98% bacterial filtration efficiency.
Available in white or black.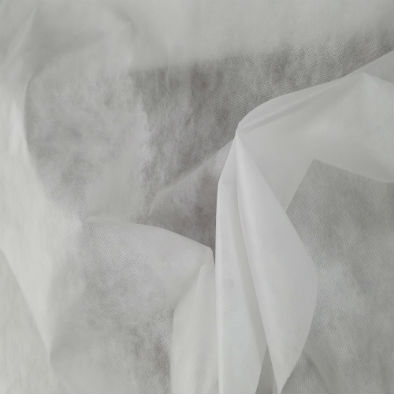 You can find all the links to each fabric below.
Check out our last blog post here
---