Prestigious Textiles Upholstery
We now stock the stunning Prestigious Textiles Upholstery collections. Imaginative new concepts, colourways, textures and tones.
Offering a diverse range of fabrics for curtains, blinds, upholstery and accessories. All ranges have a unique aesthetic perfect for every home.
Have a look below at a few of the collections we have available.
Artisan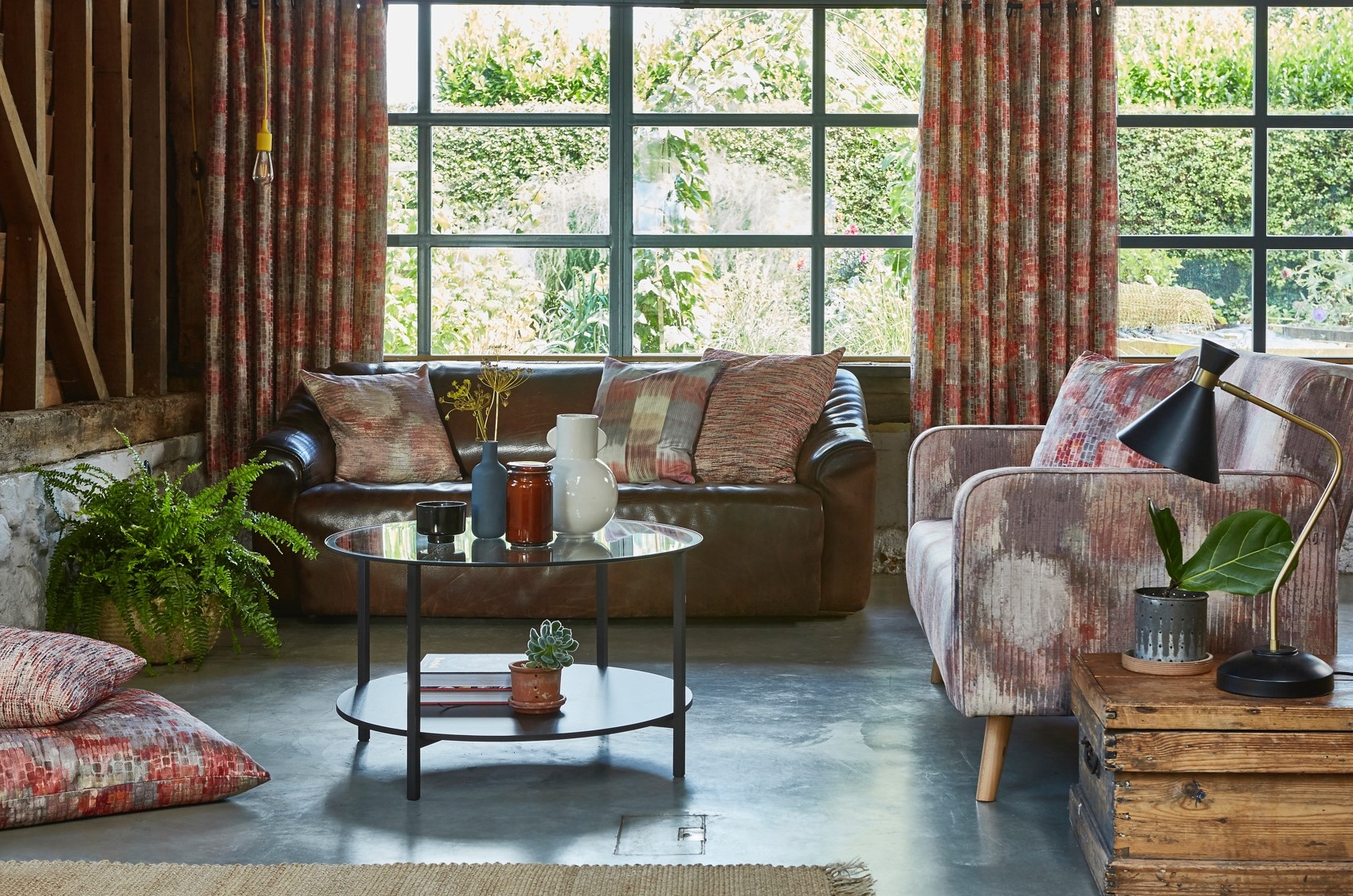 Artisan draws on a glorious medley of painterly styles, with a gallery of artistic effects reproduced across a variety of different substrates. Watercolours, oil pastels and acrylics are interpreted in vibrant palettes, all chosen to convey the brilliance of a just-finished canvas.
Abstract & Bloom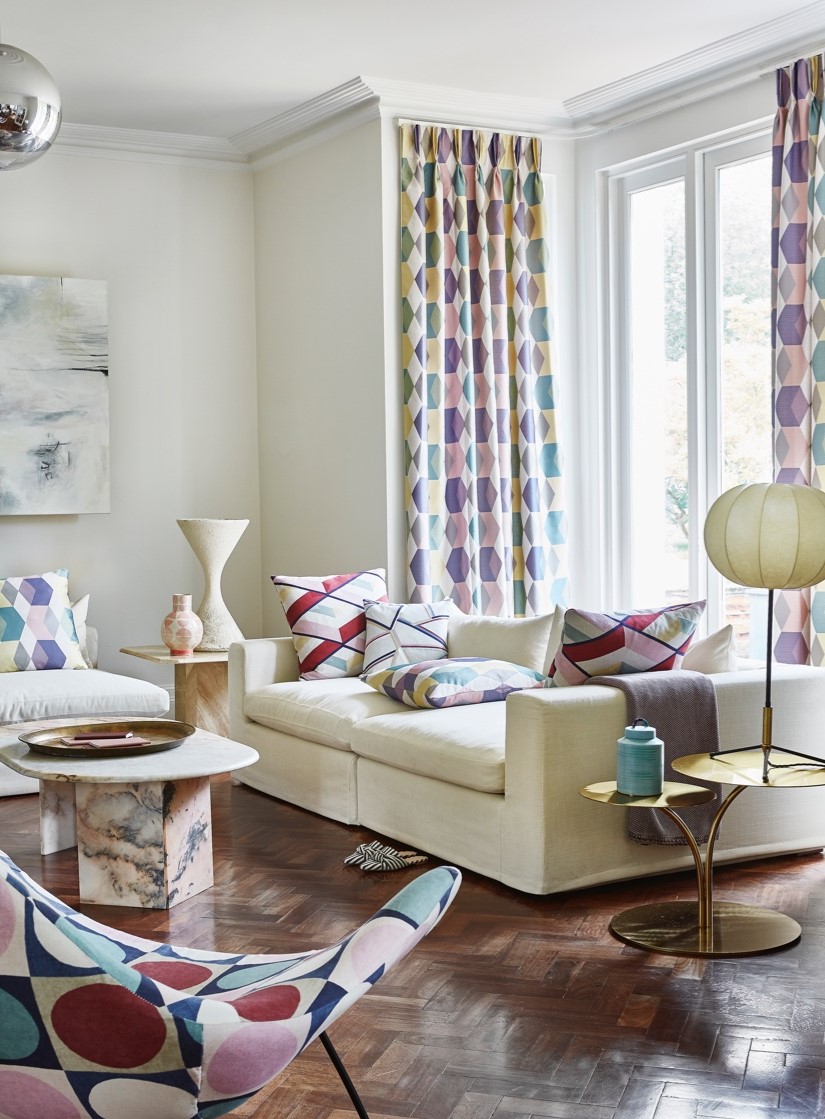 Viewing 100 years of Bauhaus through the lens of the current 70s revival, the Abstract collection recreates the movement's distinctive block-printed motifs in sophisticated new tones. Heightening the impact of four digital prints are two statement embroideries and a textured geometric jacquard.
A botanical collection of fresh, country-style designs. Interpreted through pastels picked straight from a cottage garden, three floral prints have a hand-sketched delicacy which sits perfectly alongside two serene jacquards and a pair of daintily embroidered trails.
Bohemian & Canterbury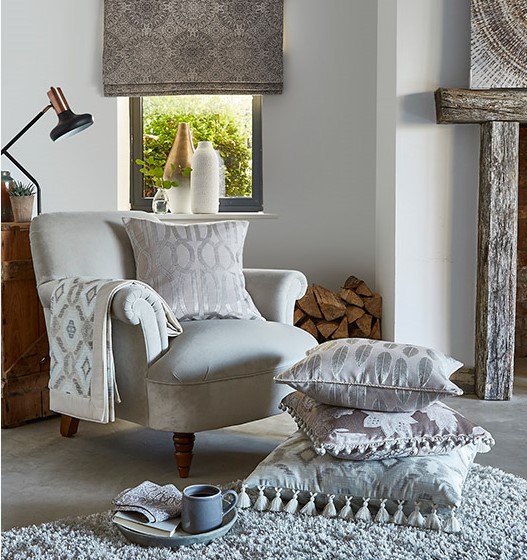 Carefree and eclectic, the Bohemian jacquard collection draws its inspiration from whimsical motifs, offset by an Art Deco geometric and a classic Jacobean trail. The muted tones sit easily in any setting, with a focus on lustrous, blushing hues.
Weaves, jacquards and embroideries combine effortlessly in the Canterbury collection. The natural linen look and relaxed, hand-crafted feel are enhanced by a touch of Scandi styling, with the ten timeless designs embracing easy geometrics, trails, dots and plains.
Cascade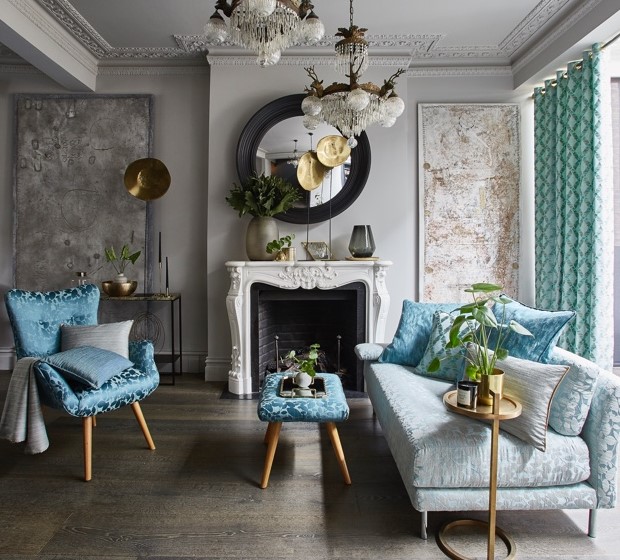 In a suite of glossy, on-trend palettes, the Cascade series of drapery striés is smart and stylish in equal measure. Leafy silhouettes, tumbling ferns and a pair of textured semi-plains are complemented by an embroidered lattice which brings a pop of colour into an otherwise sophisticated and refined display.
These are just a few we have on offer. Find all ranges online here.
Check out our latest blog posts on metallic foils here.
Check out the all of the upholstery fabric here
---