"What good is the warmth of summer, without the cold of winter to give it sweetness." ― John Steinbeck, Travels with Charley: In Search of America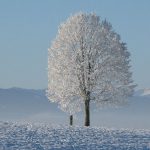 Winter is upon us, the nights are getting darker, the days shorter and colder. Bears and squirrels are going into hibernation but You don't need to sleep till Summer. Not with our range of warm fabrics to keep out the chilly North winds.
Fleece
Our top selling anti pill fleece fabric is lightweight, warm and comes in a great range of stunning colours. The composition and dense structure of the fibres mean that warm air generated by the body is trapped by the fleece keeping you warm. Just as wearing garments in layers will trap the heat from your body-fleece, being a densely woven fabric will trap this heat with just one layer. Of course layering fleece garments will have the effect of trapping more body heat – keeping you warmer still. Choose an anti pill fleece. Anti Pill means the fabric wont become bobbled after wear and washing like cheaper fleeces, prolonging the life of the fabric, ensuring it looks good for years.
Fleece is great for all types of clothing and applications. Hoodies, jackets, mittens, scarves, hats, blankets and throws as well as pet bedding and warm jackets for dogs.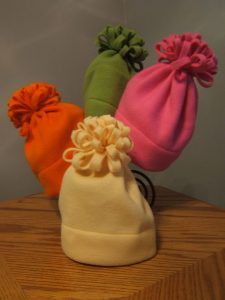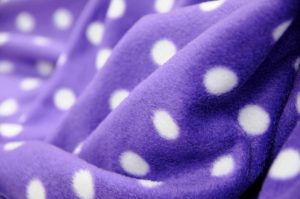 Quilted
Next up is our quilted waterproof fabric. Ideal for the winter months as it's sandwich of 4 or 7oz Polyester and 2oz Cotton wadding trap body heat between the layers. As well as it's thermal and water resistant properties the fabric is also lightweight, providing comfort and mobility when used for jackets and over shirts.
Quilted fabrics are highly fashionable this season and we have a choice of colours that will satisfy any well dressed follower of fashion. From deep hues of purple and red to pastel shades of lilac, high visibility and even camouflage, we stock a great range of colours, patterns and prints. We carry 4oz quilted or a heavier, more coarse 7oz for harder wear and durability. We also stock quilted Poly-cotton in black and white.
Italian Melton Wool
Lastly, we have luxurious, soft and warm Italian Melton wool. A 70% Wool, 30% Polyester mix make this a warm, durable fabric. Ideal for winter garments as well as upholstery, curtains, poker & games tables, uniforms & berets amongst other things.
Our Melton is 520 gsm with excellent drape-ability. Available in 12 fabulous colours, the fabric is Yarn dyed, meaning the fibres are dyed before being woven together. Yarn dyed wool will hold it's colour longer than non yarn dyed fibres. Melton wool will not fray with wear, it is also resistant to showers as the composition is densely woven. So, keep warm and dry this winter in Italian Melton.
---