The Business Design Centre London
Walking into the great hall of the Business Design centre, I was taken aback to just how bright it is! Having seen images online I was aware of the huge greenhouse like roof, but the impact is obviously better seen in person. Daylight drenches the stands for today's exhibition, into the showrooms outlining the second floor of the hall and even works its way down the ground floor premises showcasing online business solutions to printers and cutting machines you can watch.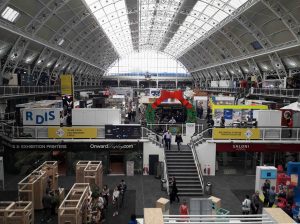 This stunning structure seems to balance between Victorian splendour and contemporary design because of the huge amounts of glass used. The building was designed by Joseph Paxton and opened as an Agriculture hall in 1862.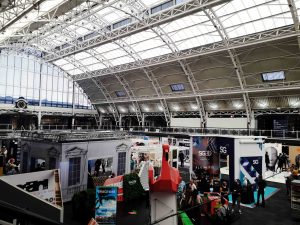 Joseph Paxton famously designed the immense crystal palace and an ornate greenhouse you could drive a horse and cart through in Devonshire House but unfortunately neither stood the test of time.
Continue reading "The London Visual Merchandising and Display Show 2018"
---
For help and advice please call us on Tel: 0121 359 2349