Fabric Safety Standards
Most public events need to use fire retardant fabric by law. We stock a huge range of fabric which meets British fire safety standards. From standard necessities like marquee lining and synthetic fire retardant fabric and to decorative fabric like our fire retardant display lining in 26 colours! We have 47 different collections of fire retardant fabric. On top of that we hold a large range of leatherette vinyls which are also fire retardant. Here's a list of the most popular fabrics for festivals and events, just click on the pics to take you to our website….
Marquee Lining
Marquee Lining Fire Retardant (270cm wide)
Extra wide width marquee lining measuring 2.7 metres, ideal for covering large spaces where you don't want to see a join on the fabric. We have plain black, white and cream available in this wide width, and bulk purchase starts at £6.49 with 100 metre rolls or more. Click here for the website.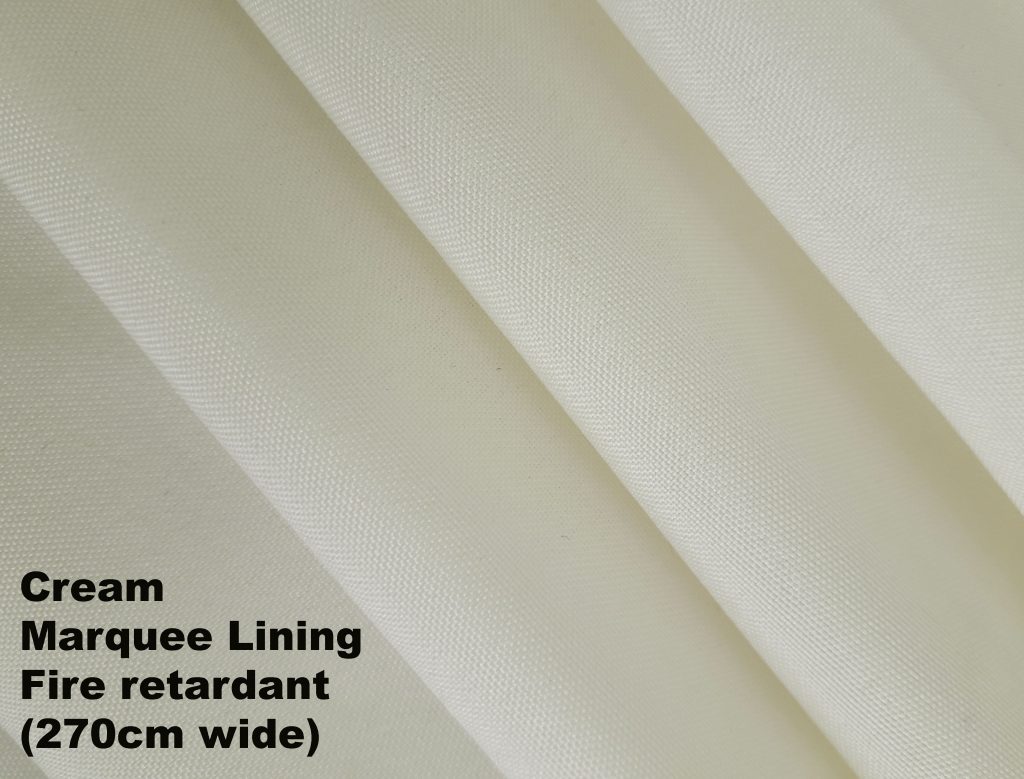 Marquee Lining Inherently Fire Retardant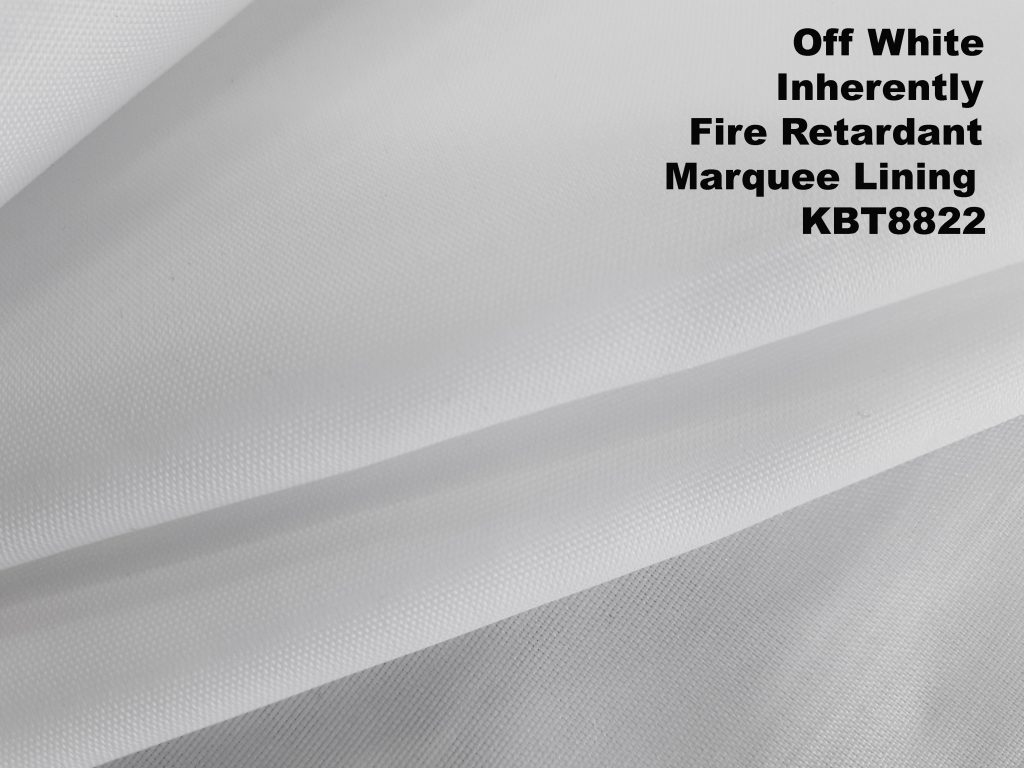 Just slightly off white, but white enough to brighten up a marquee or venue. As with all white lining, this looks fantastic when lit with coloured lights.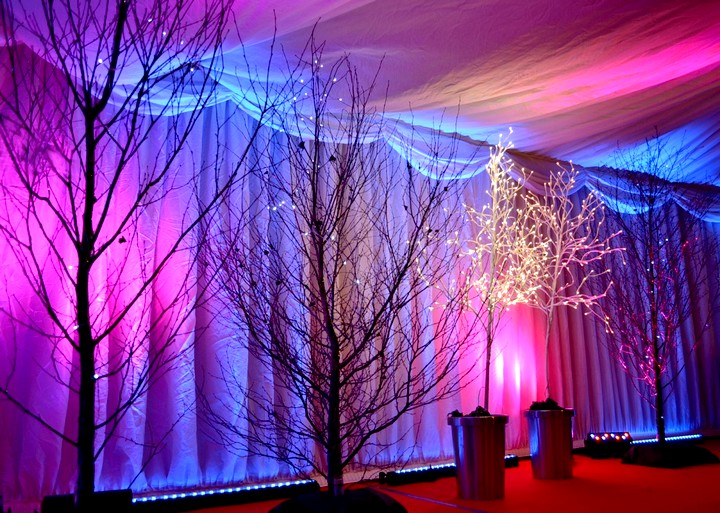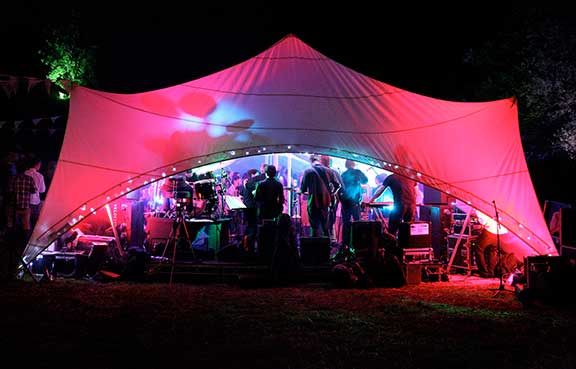 The fabric will soak in the lights and change colour according to the lighting scheme. Colour changing lights make a this fabric really fun to work with, you can create a really spectacular visual display with just white and coloured lights.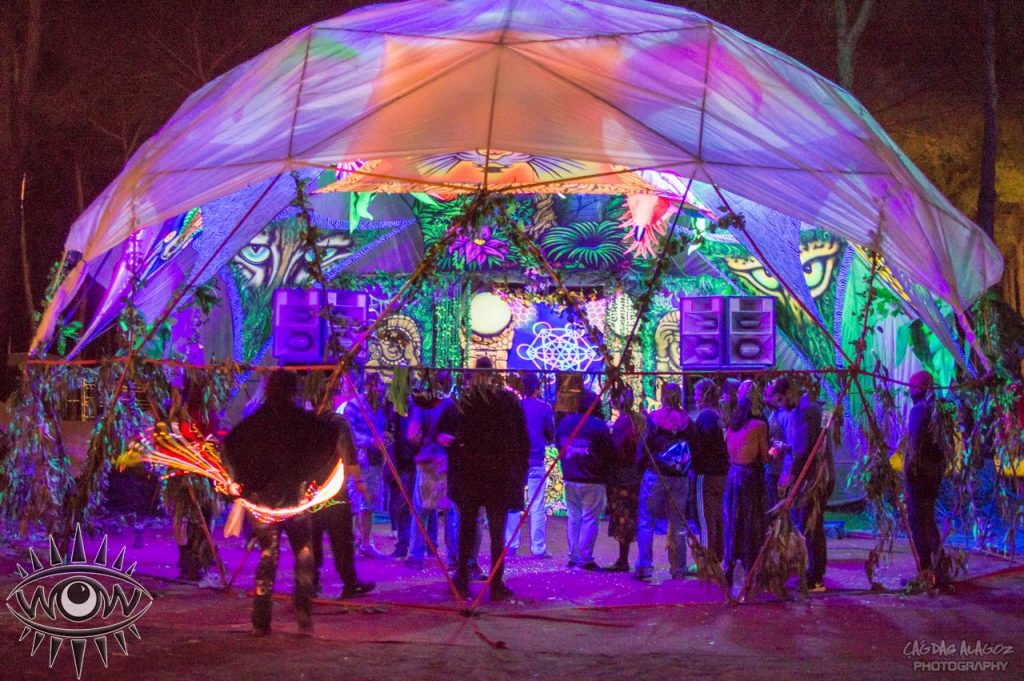 As the fabric takes in the lights from in front and behind it seems to emit a soft glow which radiates the colours through the fabric. Personally, I think this look is far more appealing than using plain colours, as you can play around and change the lighting colours whenever you want.
Marquee Lining Fire Retardant (150cm)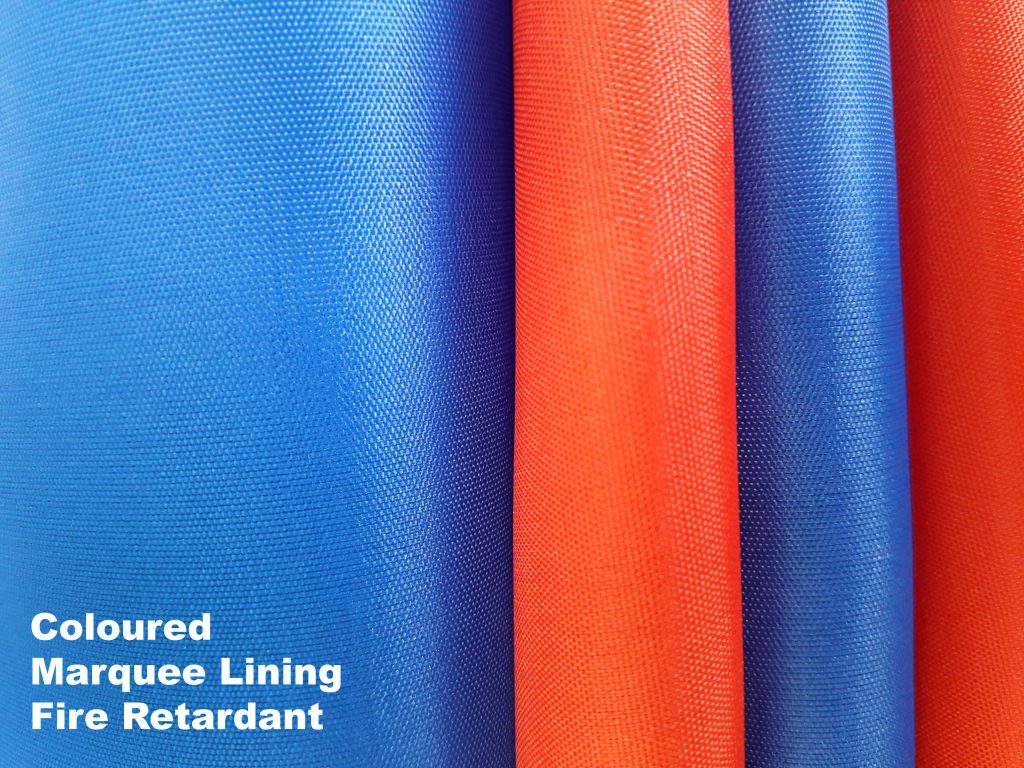 Made from 100% Polyester, our coloured fire retardant marquee lining conforms to safety standards BS5867: Part 2: Type B, 2008. Available in bright red, royal blue and vivid grass green colours as well as classic white, cream and black.
Think of this fabric as a behind the scenes all rounder. Not an attractive fabric but a functional fabric that could actually save lives. Basic, useful and cheap, fire retardant synthetic fabric is a humble yet extremely necessary fabric. By law, most events have to use fire retardant fabric when creating the set up. So much space has to be covered to produce the design of a festival or music event that huge quantities of fire retardant synthetic fabric have to be used. So its a good thing its such a cheap and reliable answer.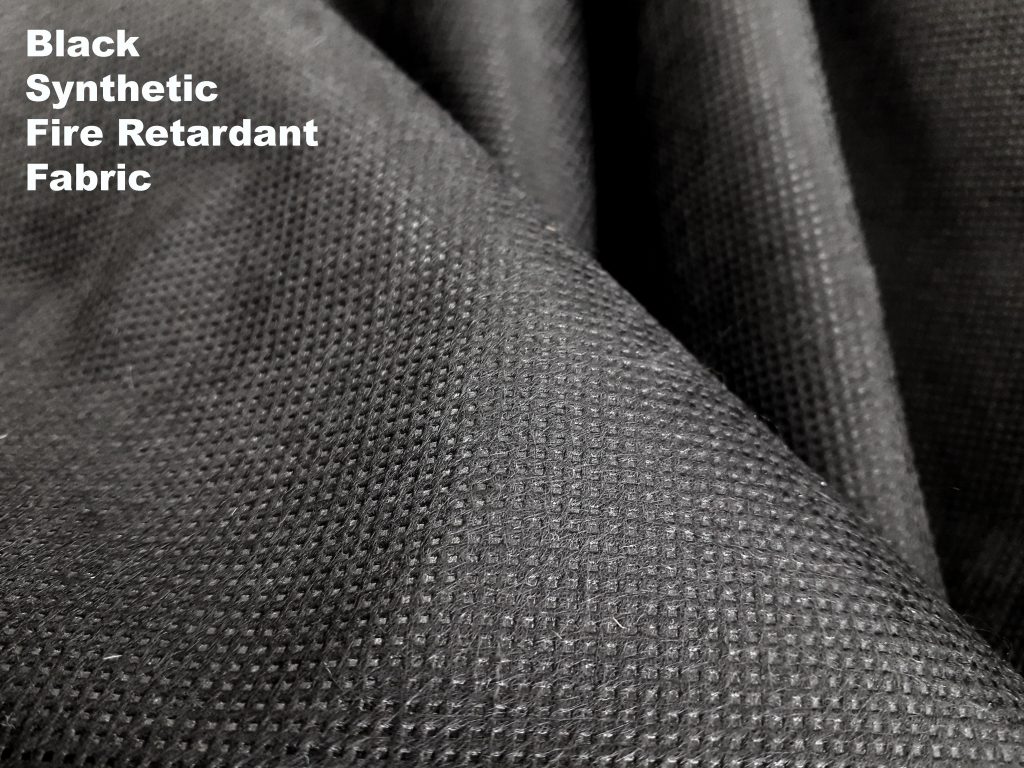 Areas are lined with this fabric to create a blank space to work from and can be used from ceiling to floor. Made from 100% Polypropylene, the fabric weighs a modest 70gm per metre sq. This a non woven, spun bond fabric. Fibers are spun and pressed together until a sheet is created, textured with a lightly embossed surface. Click here for bulk prices…
Hessian
We have 12 separate verities of Hessian in-store, 3 of which are fire retardant. Read on to find which one is right for your event.
Seventeen colours available in this fir retardant Hessian collection. Classic deep shades of navy, black, chocolate, dark green. Mid tones of purple, grey, terracotta and olive and burgundy. Brighter shades of orange, red and yellow, and pale shades of duck egg green, mehandi, natural and and off white. Ideal for creating colourful shaded areas, table covers and partitions.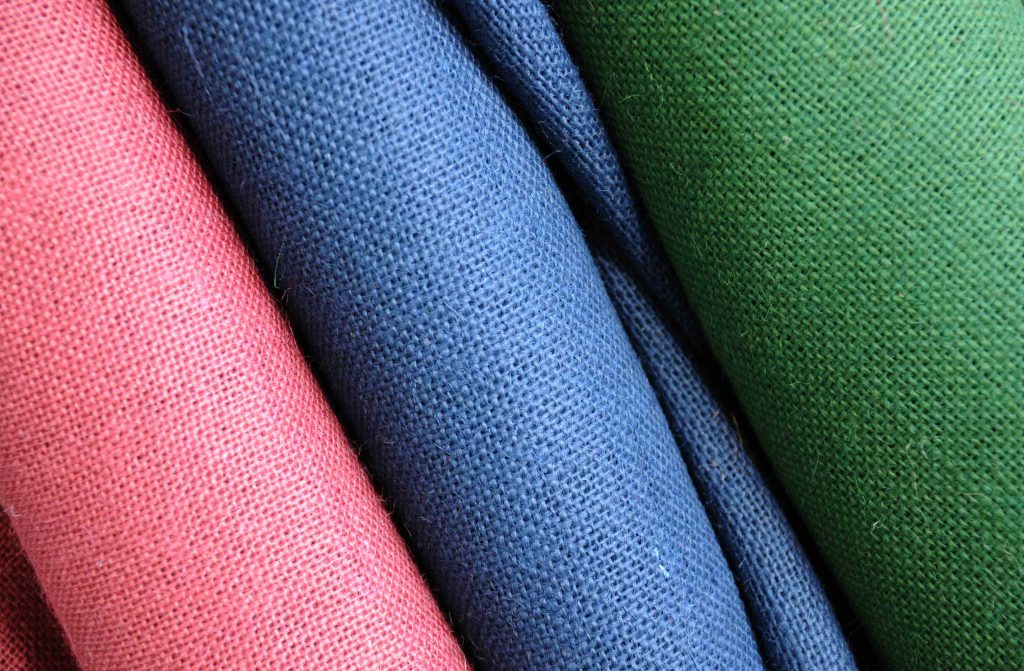 If you want a natural, rustic look for a bar or food marquee that gets moved around a lot, self adhesive hessian is the way to go. It does precisely what it says and sticks properly to all sorts of surfaces and stays there. No fuss. Use it for….
Displays
Bar surface
Table covering
Banners
Wall covering
Lettering
Floor mats
Props
The added sticky backing is very sticky, so make sure its exactly where you want to stick it, as you may not be able to remove the hessian fabric after its stuck down. To use, just peel off the back layer to reveal the sticky bit, make sure you are happy with where its going and press a small strip of it down first. Then carefully peel the backing off as you are pressing the hessian down.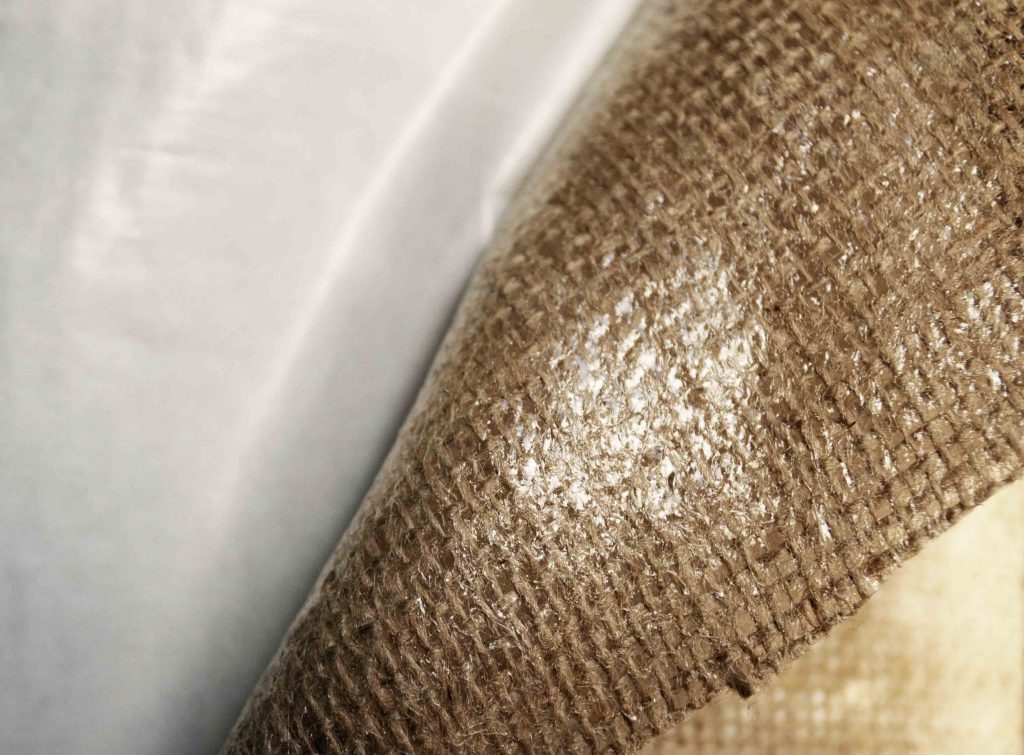 Measuring 180 cm wide, this fire retardant hessian is perfect for covering large areas of wall or flooring, making partitions and covering long banquet tables and bars. At close to two metres in width, there will be less view-able seams and joins in the fabric design.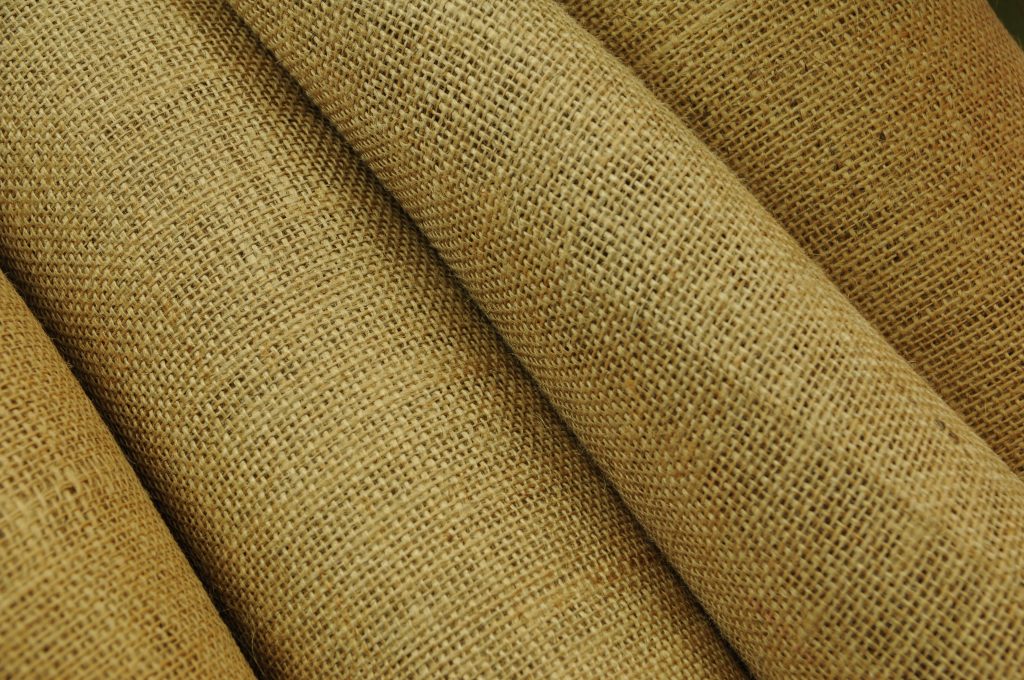 We stock 26 colours to chose from in this collection. Lots of bold bright colours as well as dark tones and softer shades. The fabric is made with fine 100% polyester thread which produces a lightweight cloth with a soft sheen all over it. Display fabric can be used for draping over large areas,covering walls, creating backdrops, table covering, flags and general decor.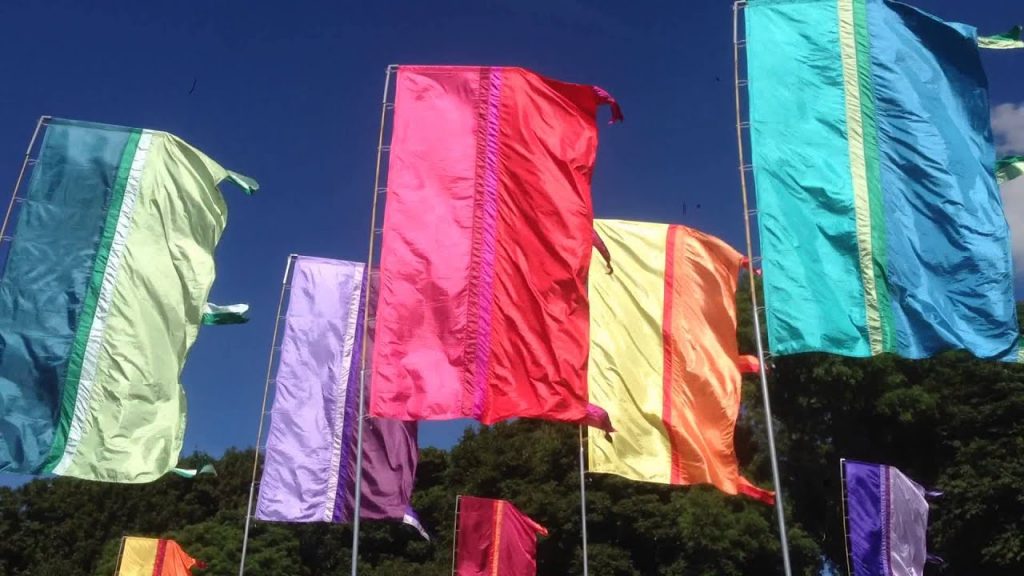 Just note, the fabric is very lightweight and can be semi translucent in some light situations. The die lots can differ so make sure you choose some samples first. Bulk buy prices start at 100 metre rolls, click here to check out colours and prices.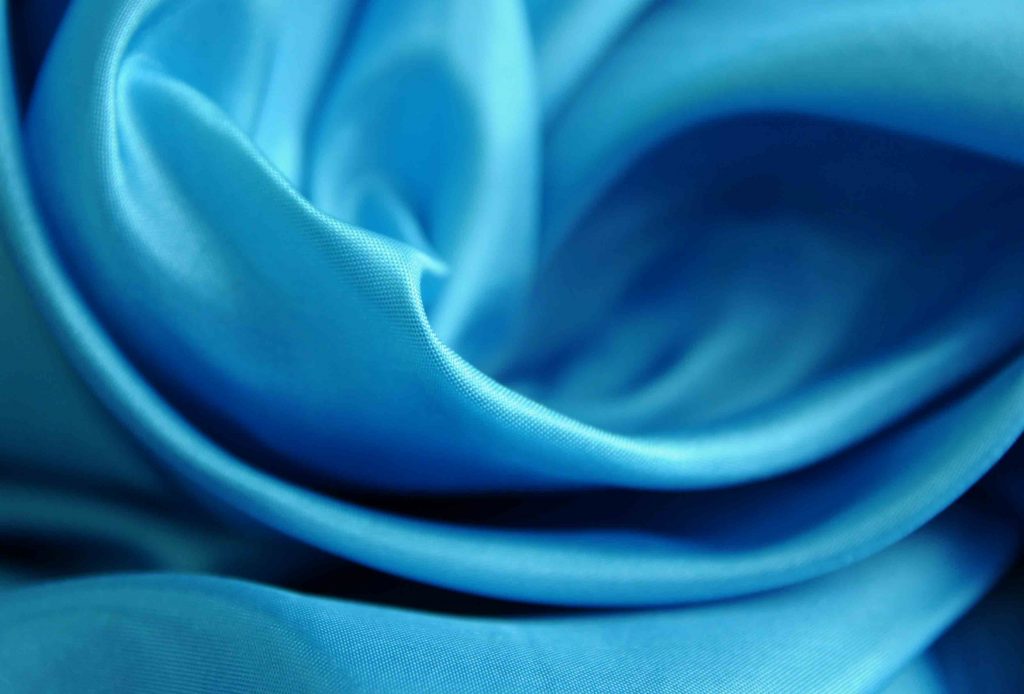 100 % pure cotton fabric, treated with fire retardant solution to make it safe to use for public events. Available in 17 saturated block colours to get creative with. Just like non treated, this cotton has a light to mid weight with a crisp feel and no stretch. This makes it very easy to cut, stitch and create with it.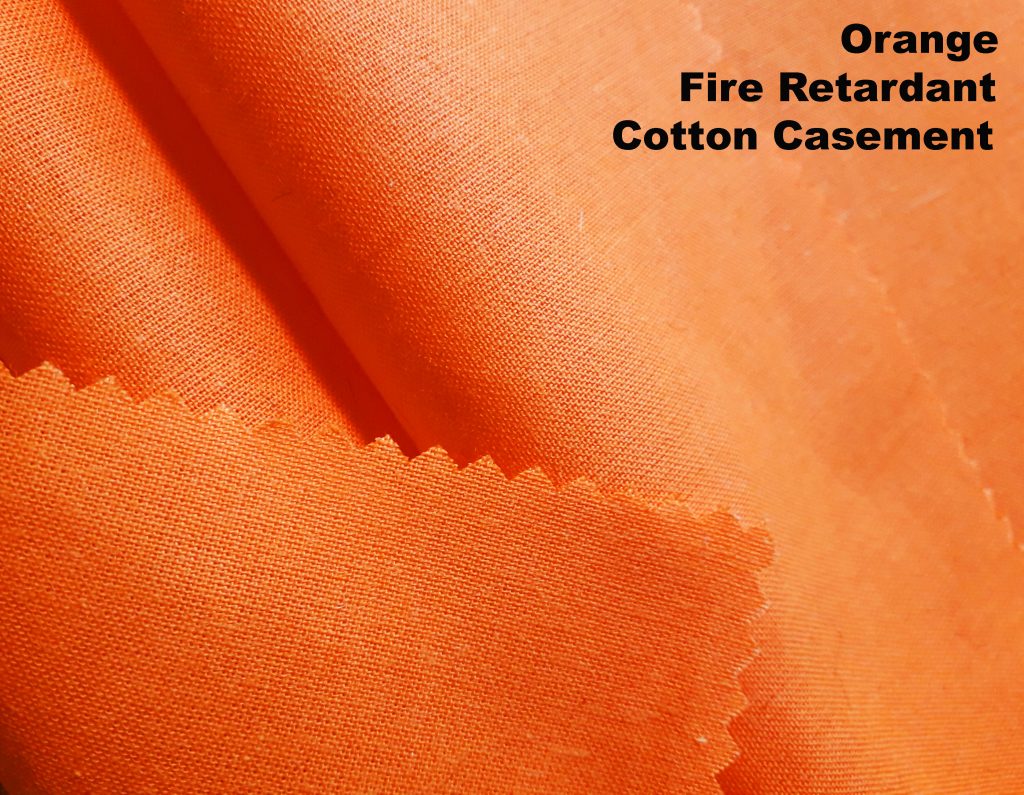 17 colours in the range from bright pink to deep purple. 100% cotton, treated to meet fire safety standards. Click here for its page….
The preparation
We are well aware of the hard work that goes into creating a festival, of any size. The careful preparations, the artists, marquees and tents, decor, promotion, staff, food, safety, all have to come together. Right on time and on budget.
Give us a ring on 0121 3592349 and tell us about your plans….
Check out our other fire retardant fabrics
---