For fashion, fun or functionality, neoprene is an extremely useful fabric and the uses for modern neoprene fabric are so many and so varied, you probably have something made of neoprene right by you now.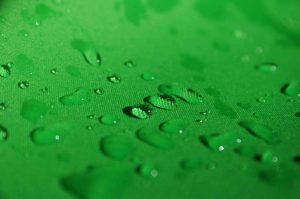 Created by sandwiching a 1.6 mm layer of SBR fabric (styrene butadiene) in between layers of polyester spandex resulting in a 2mm thick fabric.
21 Colours
It's the polyester spandex that gives the colour to the fabric; the spongy middle layer is white and can only be seen from the side. The colours we have range from soft pale shades to vivid bights to deep tones.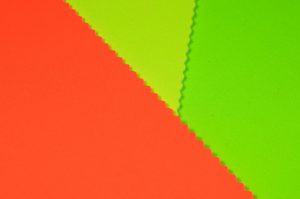 Among our colours are three ultra-bright fluorescent fabrics. These colours would work particularly for sports and safety wear, light reflective strips can easily be sewn onto the fabric to add an extra safety element for cyclist and joggers.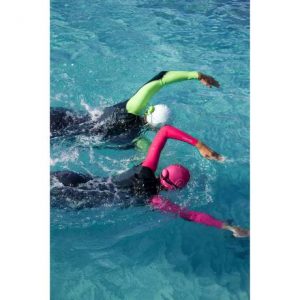 In the vivid colour range we have five vibrant colours, very bright, but not quite fluorescent. The yellow, cerise pink, green and two blue shades, these two blues do look similar, splash blue is a mid-bright whilst water blue is lighter and ever so slightly on the aqua side of blue.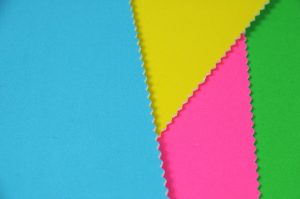 The next step up in the colour range is the mid tones, red, orange, blue, purple and green. London red is a bold warm red, orange is a muted pumpkin shade of orange, royal blue and purple are classic mid tones and green is a deeper bottle green tone.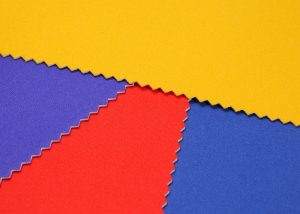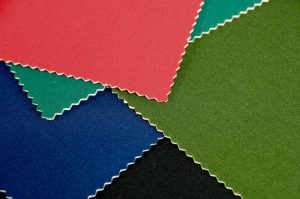 The deepest tones of this neoprene fabric are classic navy blue and black along with a cherry red tone and dark olive green. And the lightest are milk white which is just slightly off white, cream and blossom, a soft baby pink.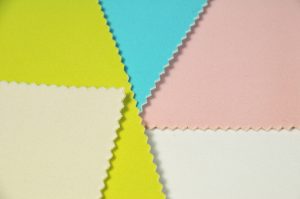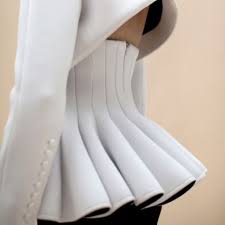 Useful Uses!
Neoprene fabric resists degradation much better than natural or synthesised rubber. This fabric boasts tough water resistant properties and the ability to withstand temperatures down to -20; of course that makes it the popular choice for water sports clothing manufacturers.
Wet suits, swimsuits, swimming gloves, fishing wear, and golfing jackets all benefit from this fabric. The spongy layer in the centre of the fabric is made by injecting the SBR rubber with jets of nitrogen to create minute bubbles in the rubber. This bubbly layer help to give buoyancy to the fabric which makes it ideal for water sports, like jet skiing, windsurfing, and surfing but not sufficient for deep sea diving.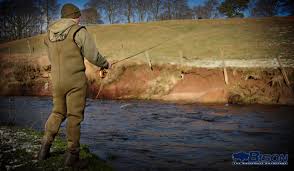 Other very useful products to come from neoprene fabric are the protective ranges. Laptop, tablet, camera and phone bags are often made from this water resistant fabric, the padded quality of the fabric also giving extra protection to whatever it surrounds.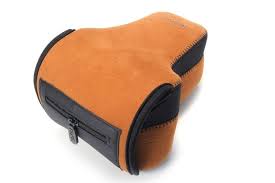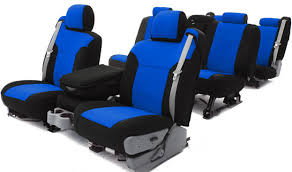 Seating is another very popular use for this super fabric, again the water resistant and spongy thickness comes into use for bicycle seats, car seats and general upholstery. This is also the case for its use in the medical world; neoprene is used for orthopaedic braces around injured joints, the thick sponge insulates to give warmth and protection.
Fashion
Neoprene has just recently been used in contemporary fashion, in the last five years or so some designers and fashion companies have made the most of the structural benefits of neoprene and created modern sculptural pieces of clothing, as well as plain basic block shapes.
If you want a closer look at our Neoprene fabric, pop in store, call or go online to order a sample or a swatch card.
---