Lomond Fabric
The Lomond upholstery range consists of seven shades of quality upholstery fabric. The colours are designed to mix and match with the plain and check versions of the fabric.
Lomond – Fire Retardant For Upholstery
Made from a high quality polyester blend, Lomond upholstery is designed to be fire retardant. It Is a legal requirement for upholstery fabric to meet British Safety Standards.
Gunmetal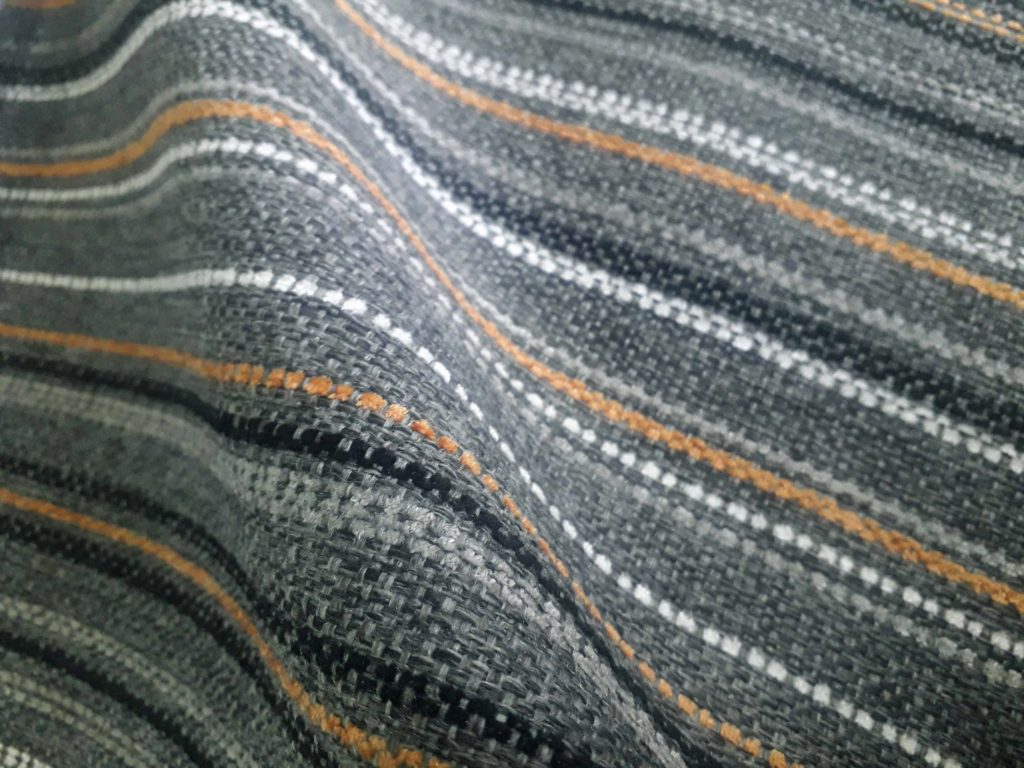 As suggested, the main tone of this Lomond stripe is a mid gunmetal grey. The main focus however, is the vivid orange stripe which runs through the woven fabric.
Pebble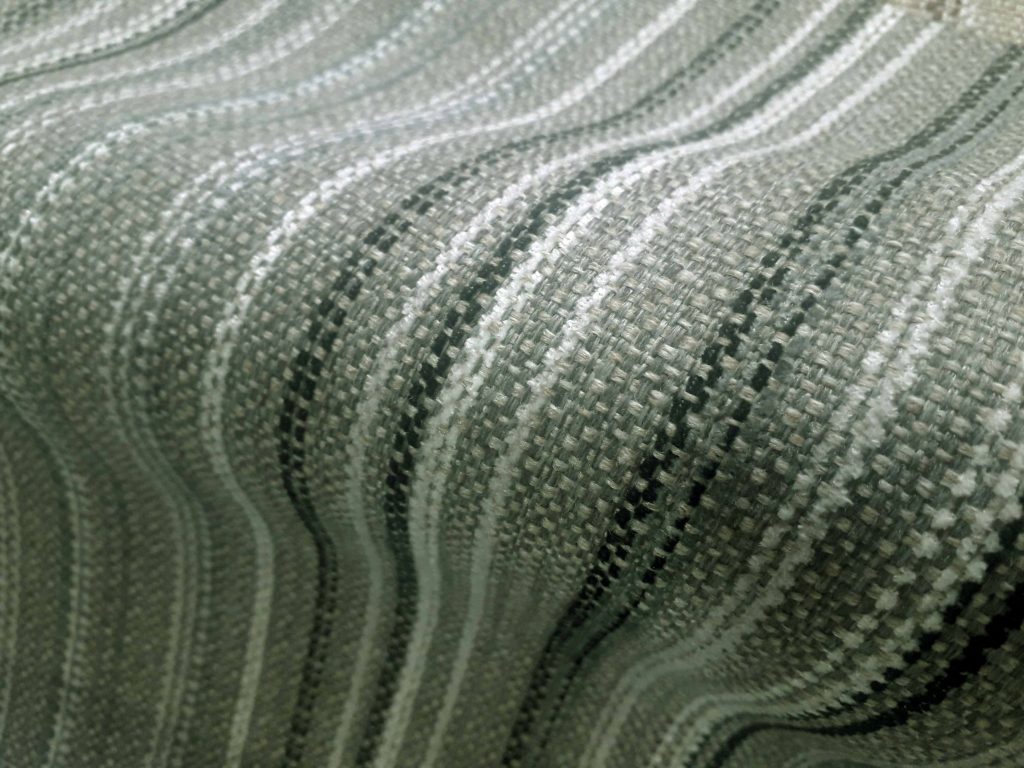 Pebble lomond is the ideal shade if you want balance in your neutral decor. It combines two neutral shades for the backdrop. This could also be described as light taupe or cool beige. Therefore, it will certainly work with the current trend of neutral tones and textured fabrics. Many of the thick yarn used in the Lomond range are blended in different shades, which creates a mottled look. This in turn, creates a visual texture, as well as a soft touch fabric. The stripes use black, white, oat, and a stone grey to add to the detail. Altogether this variation combines to make a great addition to any neutral themed interior.
Twilight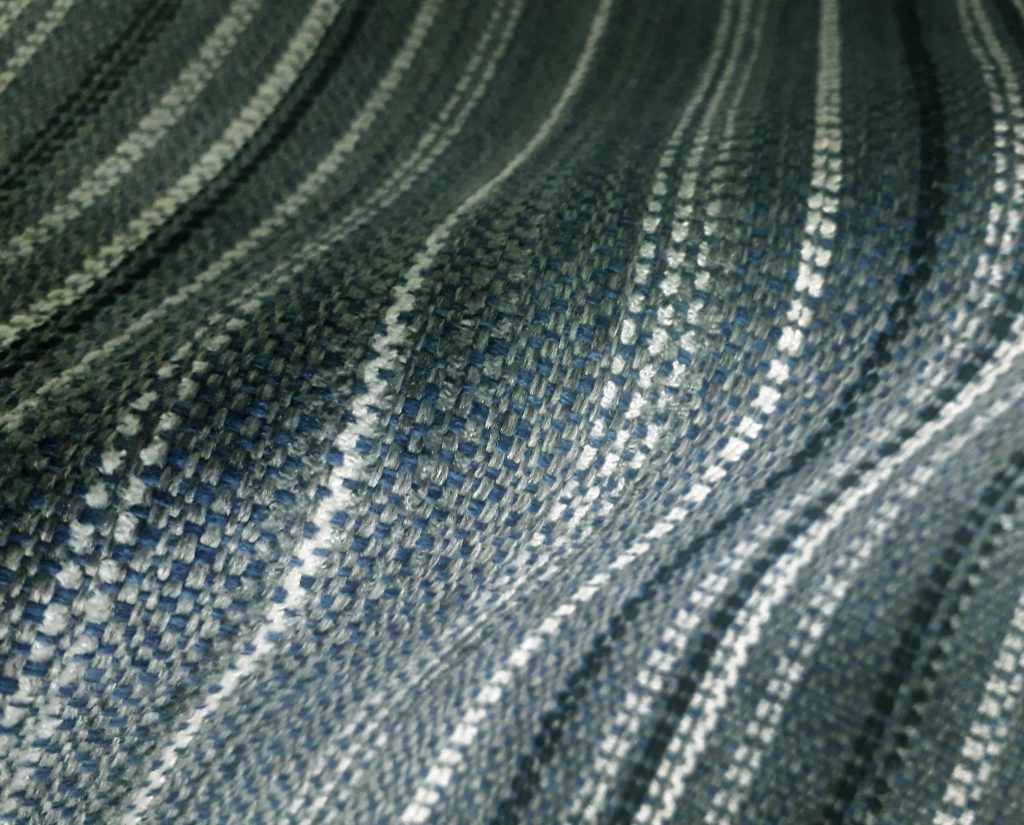 Twilight uses a cool mid grey and soft mid blue for their background blend. Hence a more defined miniature check effect. The woven lines use silver grey, white and black to which as a reult creates smart upholstery. This fabric would look good in formal surroundings such as offices.
Biscuit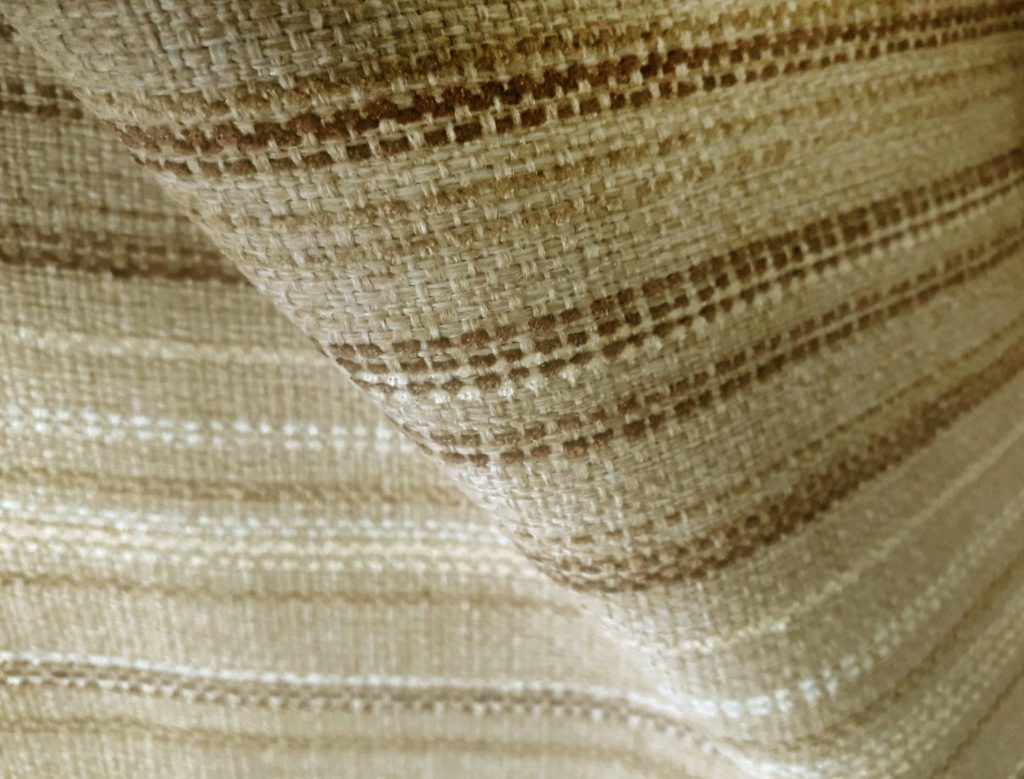 If you like your neutral shades on the warmer side, this one's for you. A blend of shades that conjure up delicious ideas of toasted coconut, cappuccino, almond, oatmeal, golden wheat and a touch of chocolate. You could indulge yourself by adding more creamy and shades and the odd milk chocolate accent to create an interior design perfect for a dining room or a kitchen diner.
Denim
Using the classic shade of traditional soft mid blue that denim is so well known for, that background is produced using only flacks of grey as an accent. Making this a more solid background colour than the other varieties.The woven background is overlaid with a weave of dotted and dashed pinstripe in various thicknesses, using a very pale blue, white and pale grey for the stripes.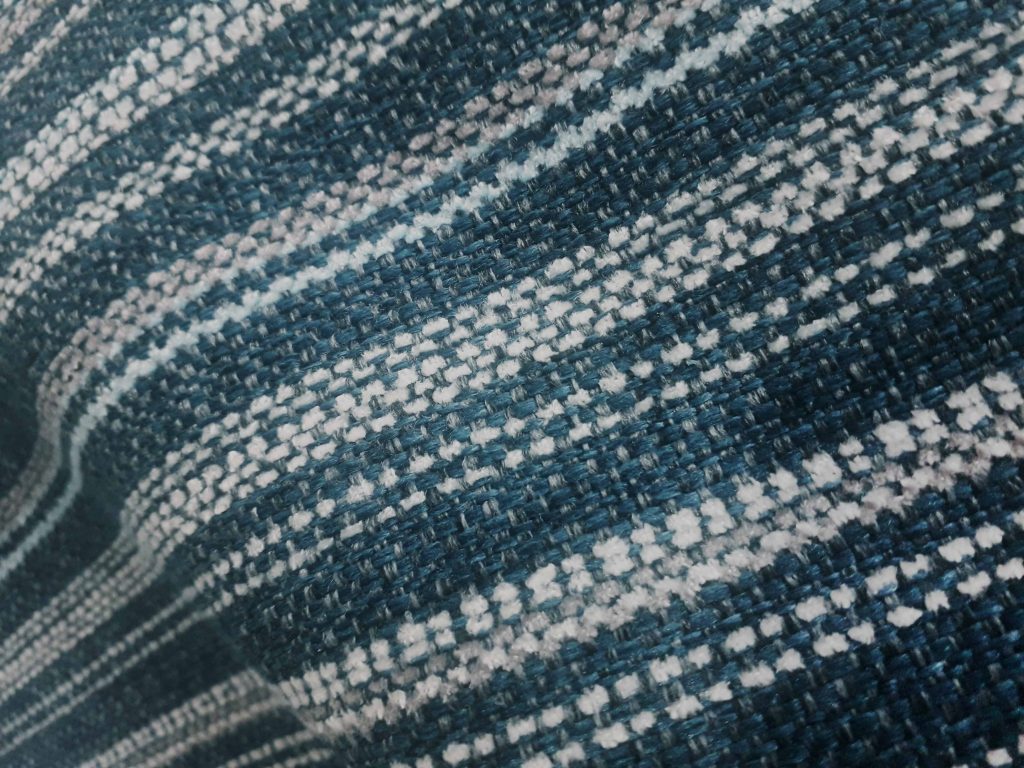 Ash
The background weave of this lomond stripe named Ash, uses a contrasting mix of a pale oatmeal beige and mid grey to create smart fine chequered woven finish. The two shades blended produces a tone which in some light seems to have the faintest hint of musky green. This stripe lomond would then work well with very subtle sage green shades or even a very deep bottle green to compliment it. If you wanted to keep the colour very limited in your decor, use plain or woven pale silver grey and light oatmeal to blend with the stripe pattern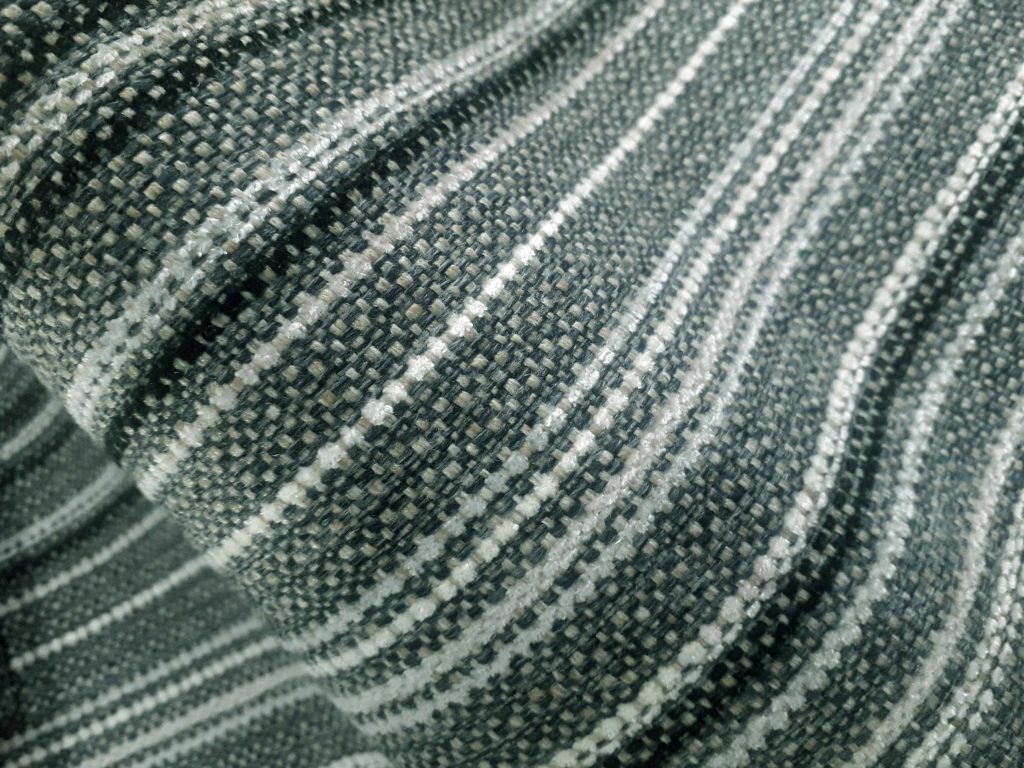 Lagoon
Finaly, Lagoon has cool shades of pale teal and grey creating the lovely lagoon Lomond stripe. The thick woven setting looks like a small check pattern. This looks great against the long stripes of buff grey, silver grey, white and black.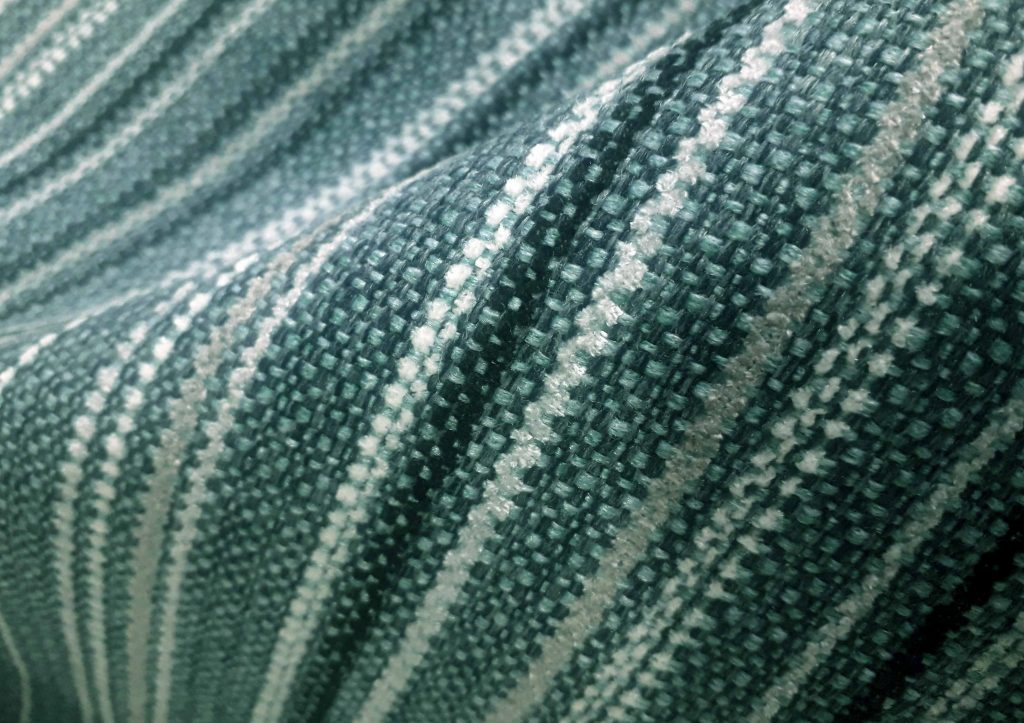 Find the fabric here
Check out the all of the upholstery fabric here
Check out our lomond check
---