Lomond Check – The Details
Named after Loch Lomond area in Scotland, The Lomond check collection is inspired by the traditional tartan patterns Scotland has made iconic. The Lomond patterns are all woven (not printed). So each colour you see has been woven from a separate length of yarn to create the finished effect.
Made to be fire retardant, you can use this traditional look fabric on upholstery and decor for pubs and cafes, and knowing its regulated to British safety standards.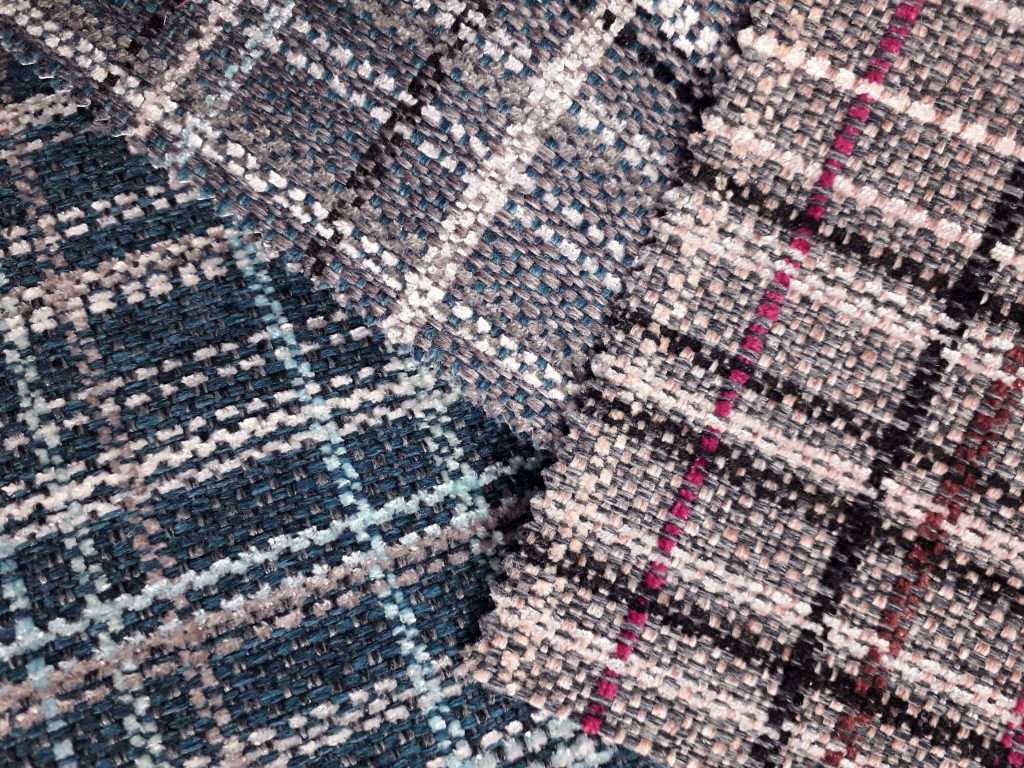 Making The Pattern
Made from a blend of 100% polyester to produce high quality fibres, these are bunched together to create a thick length of yarn which is used in two ways. Some is used as it is and some is cut to create a tufted texture.
The bottom, or background layer is produced using the bunched thick yarn. If you look very closely you can see the separate fibres. Some of the yarn uses a blend of shades in one length to give it a mottled look. The top layer of criss crossed lines uses the tufted yarn for the high and low light colours. This use of two types of yarn produces a great quality fabric which feels both smooth and soft.
The Collection
Seven colour mixes to choose from, in subtle tones of grey, soft mid blues, teal and golden wheat. Scroll down to take a look….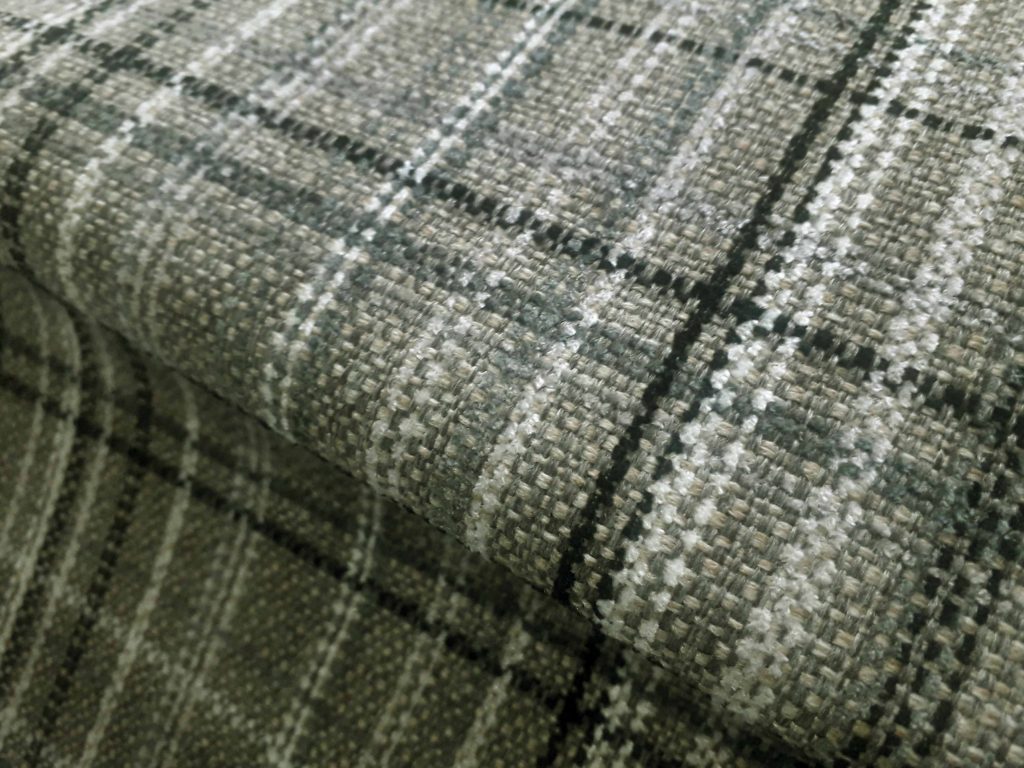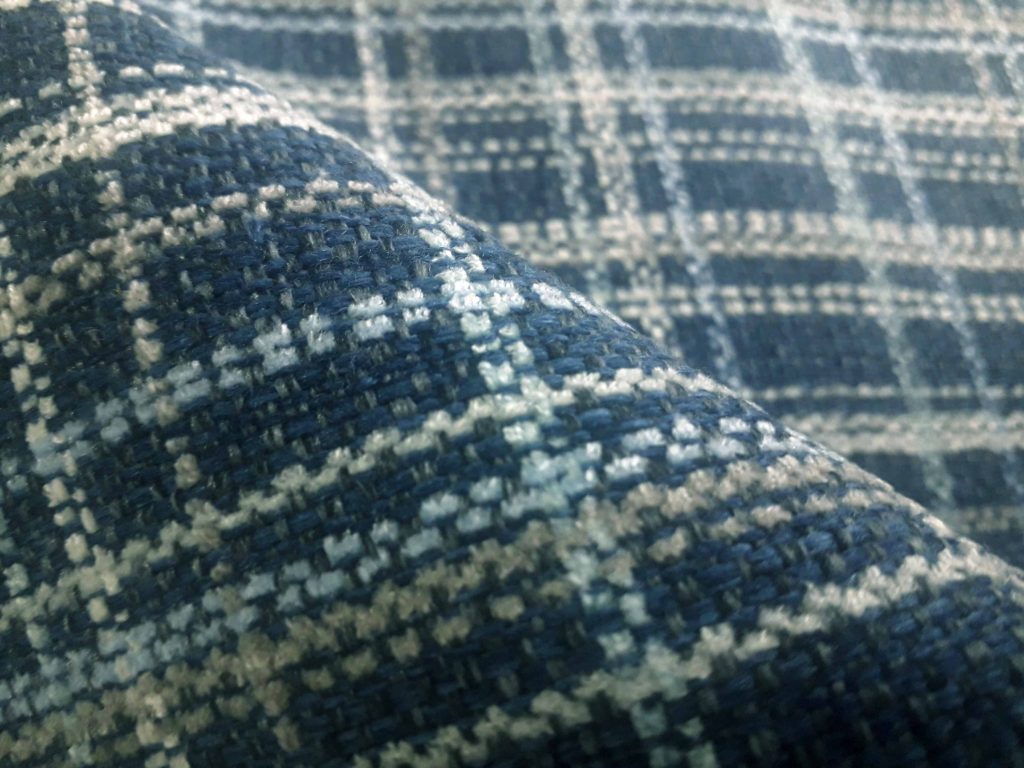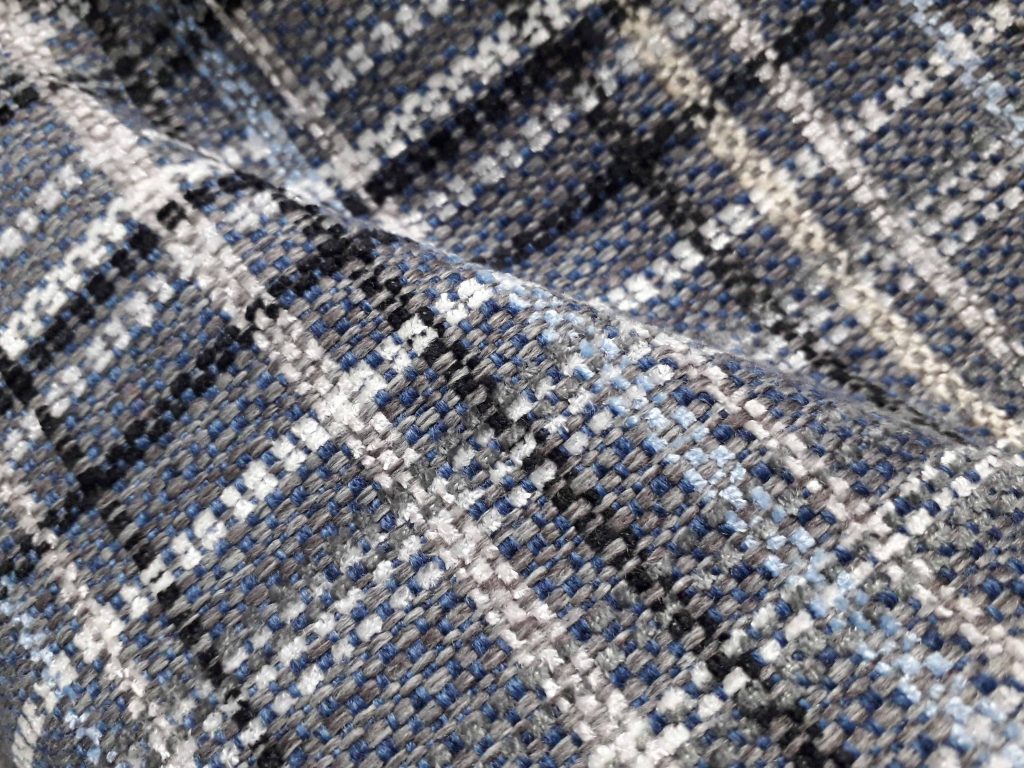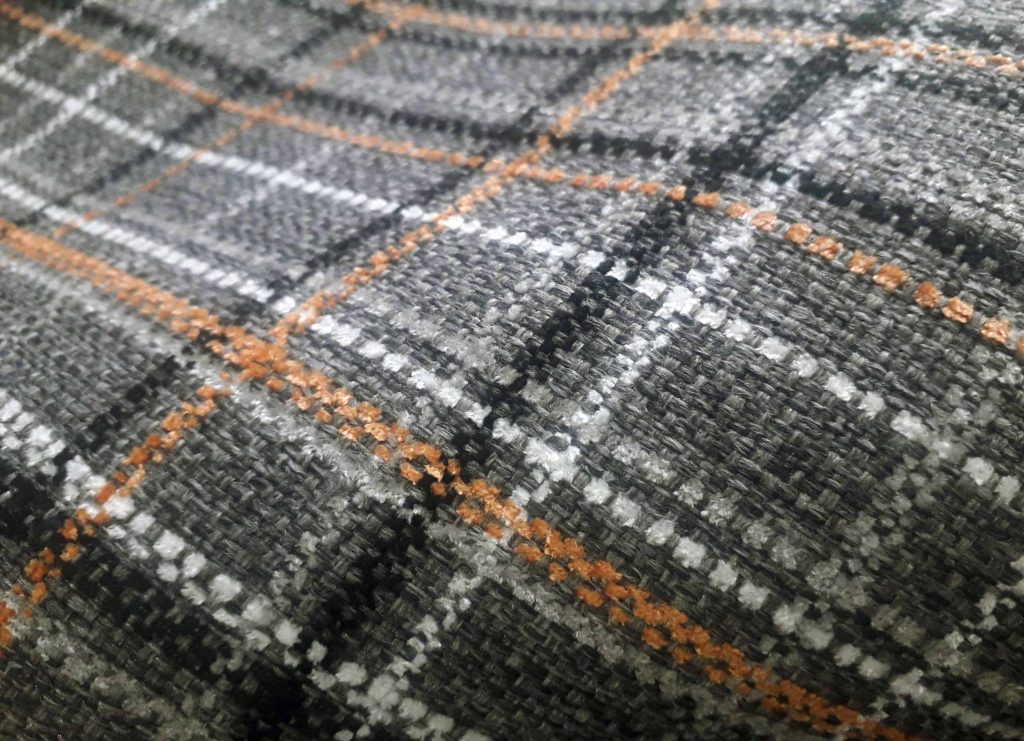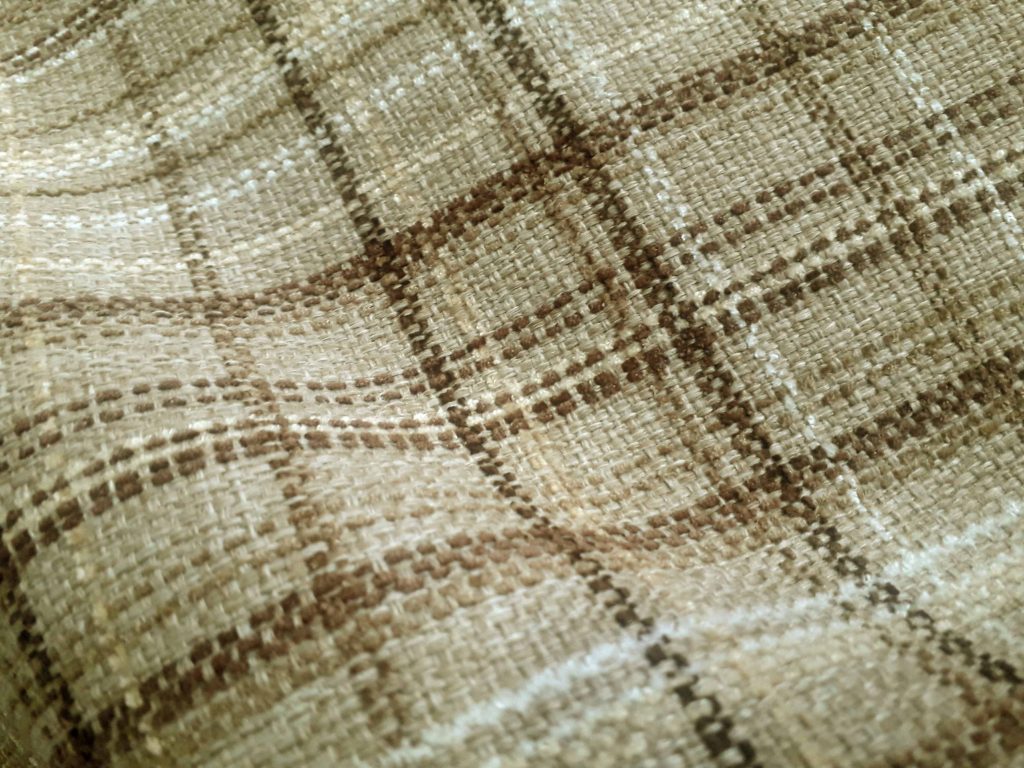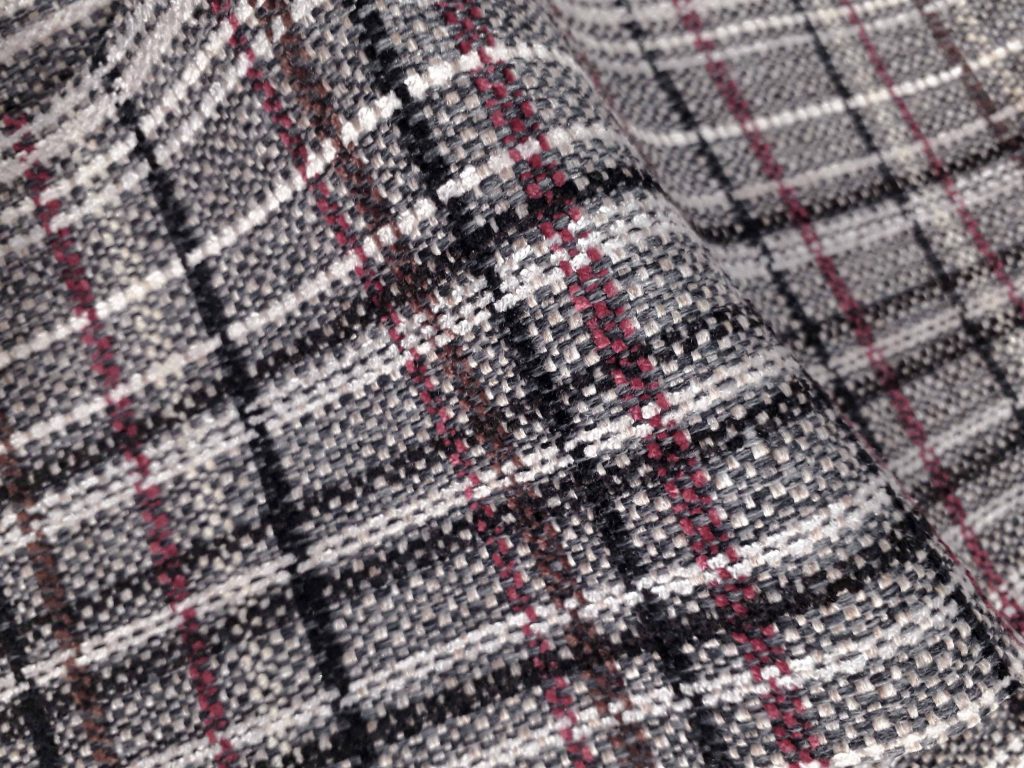 Samples are available, so you can take a closer look before deciding. Just call us on 0121 359 2349 or order a sample from our website.
Check out the all of the upholstery fabric here 
---