Hessian Fabric Coloured Jute Cloth
Colour Choice
Hessian Fabric Coloured Jute Cloth. Many functions of Hessian fabric have remained unchanged since its original production, this classic Hessian Fabric Coloured Jute Cloth holds all the properties of the traditional fabric but has also has been solid dyed to make a range of seventeen colours. Ranging from rich terracotta to pale blue light steel there is plenty of colour choice for projects around the home or general arts and crafts.
The hessian is constructed in the same way as our natural option, Jute fibres are woven into a course weave cloth which is semi opaque, you would be able to see any background colour behind the fabric. This gives the fabric a weight of approximately 275 grams per square metre, an average medium weight for hessian, perfect for the many tough tasks it can handle.
Just The Job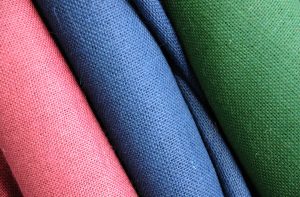 The scope of work this fabric can put its use to is huge, the Wide range of practical uses varies from construction jobs supporting brickwork in building sites to use in schools,colleges and sports centres as notice board panels. Banners, tents, barriers, theatre backdrops and creative projects all benefit from this hard-working versatile fabric.
Creative projects large and small use hessian and this coloured option is great for children's crafts at school or at home. Hessian can be sewn together easily to make hand made bags and accessories for your craft business or for gifts, and with all these colours to choose from you can get a varied collection going.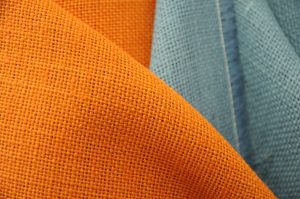 Although larger quantities of hessian fabric could be used as backdrops and decoration for events, due to public liability laws we would recommend our fire retardant option for public event use.
You can find all other available hessian fabric here
Read our last hessian post here
---