Fire Retardant Calico – Proban Treated
Fire retardant calico is pre treated with Proban, this is an inherent fire retardant chemical used on fabric that requires durable and trustworthy treatment. Proban is a registered trademark, any fabrics treated with Proban must meet part of the licensee agreement which means fabrics are made to last and are put through a vigorous test for their wash durability.
100% Woven Cotton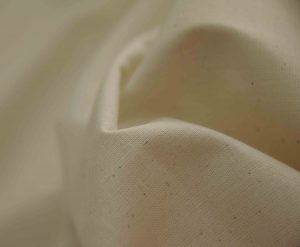 Our fire retardant calico is woven on a suzler loom using 100% cotton to create a 60x60x20 equal construction that weighs 115gm per square meter. The manufacturing process is finished by giving the fabric a full coating of Proban and an unbleached grey wash and then it's ready to be used for the industrial trades, public events and general safety work wear.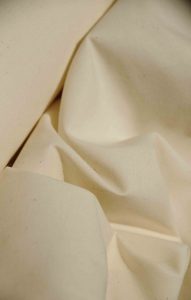 Traditional and Versatile
A very versatile and useful fabric, the width of this medium weight calico is 138 cm which is a good general size for small to medium projects such as general dressmaking and toiles and clothing to home furnishings, crafts and accessories.

Even though the fire retardant coating may not always be necessary, if you trade to the general public in craft fairs or online it's a good precaution to take. Knowing the fabric you use has the extra element of being fire retardant means assurance for both you and your customers.
Fire retardant
Proban treated
Biodegradeable
Tough and durable
Safe for public use
---