If your into glitter in a big way, you probably know about glitter fabric already. If you haven't, then here's what it's all about. Imagine the glitter you get in pots in a fabric form, now imagine that high sparkle glitter as a thick sheet of fabric you can create with. Amazing right? Solid yet flexible sheets of glitter you can use on all sorts of projects. Read on and be dazzled….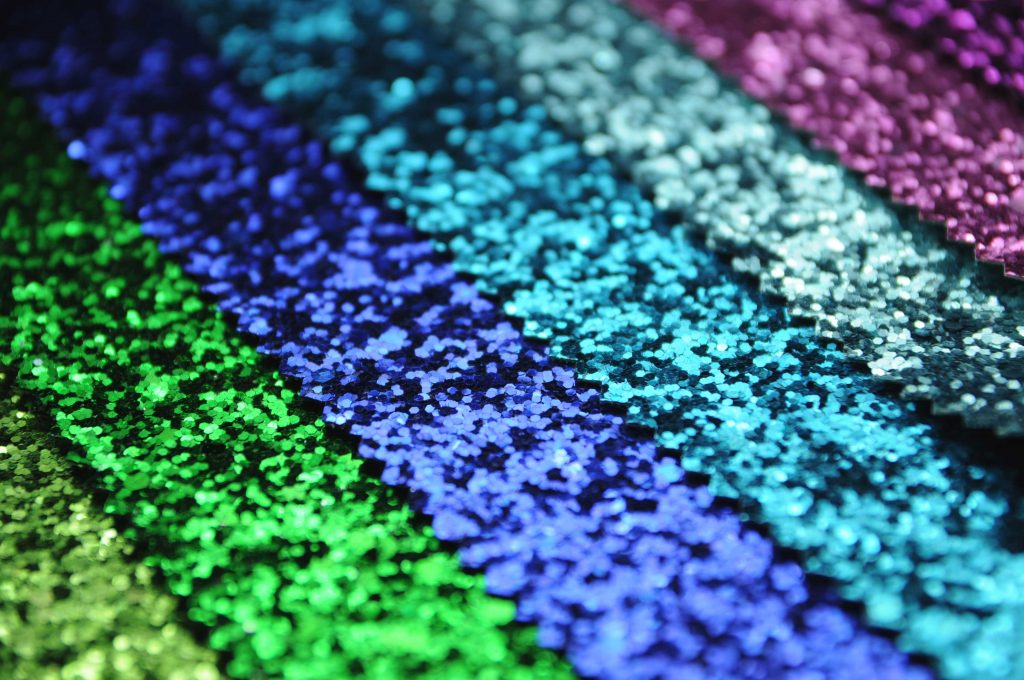 The Details
For the large glitter range, three sizes of glitter flake are used, no bigger than 2 mm across. Using multi sized hexagonal glitter emphasizes the light refraction, creating a full on sparkle. The glitter is generously piled onto a tough fabric base made from durable polyester, then with heat and specialist glue the glitter is sealed to the backing.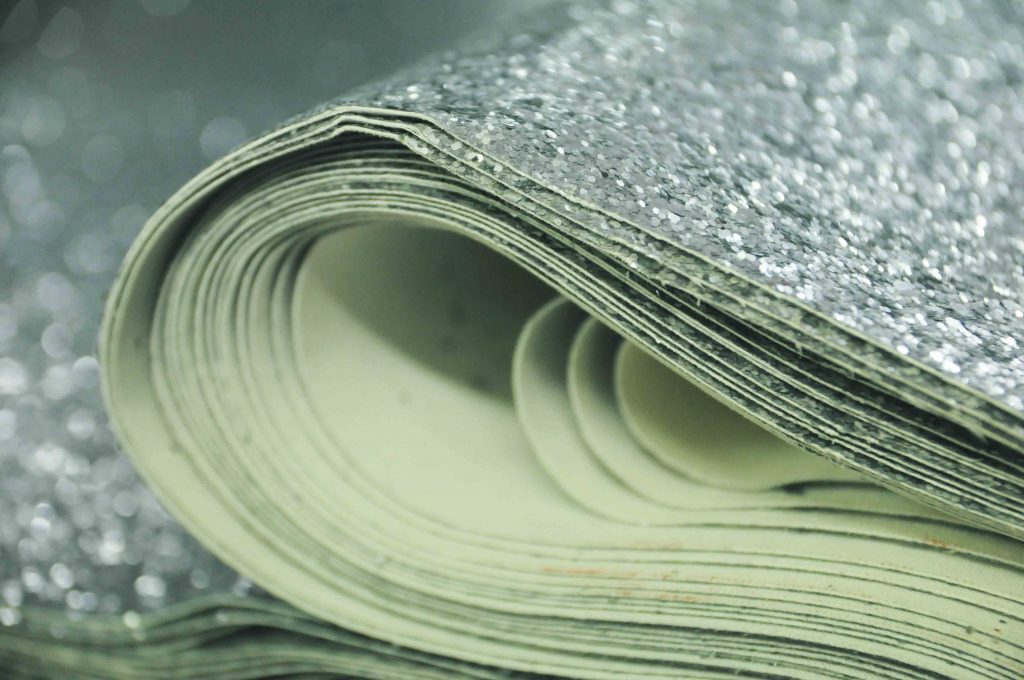 Much more multi functional than you think, you can use large glitter fabric on all sorts of creative ideas from corsets to giant props!
The Glitter Colours
Fourteen popular colours from soft pastel shades to bright bold colours. Mix and match to create your look. Red, green and gold for a Christmas combo, silver and light blue for a space age style or black and light gold for classic glamour.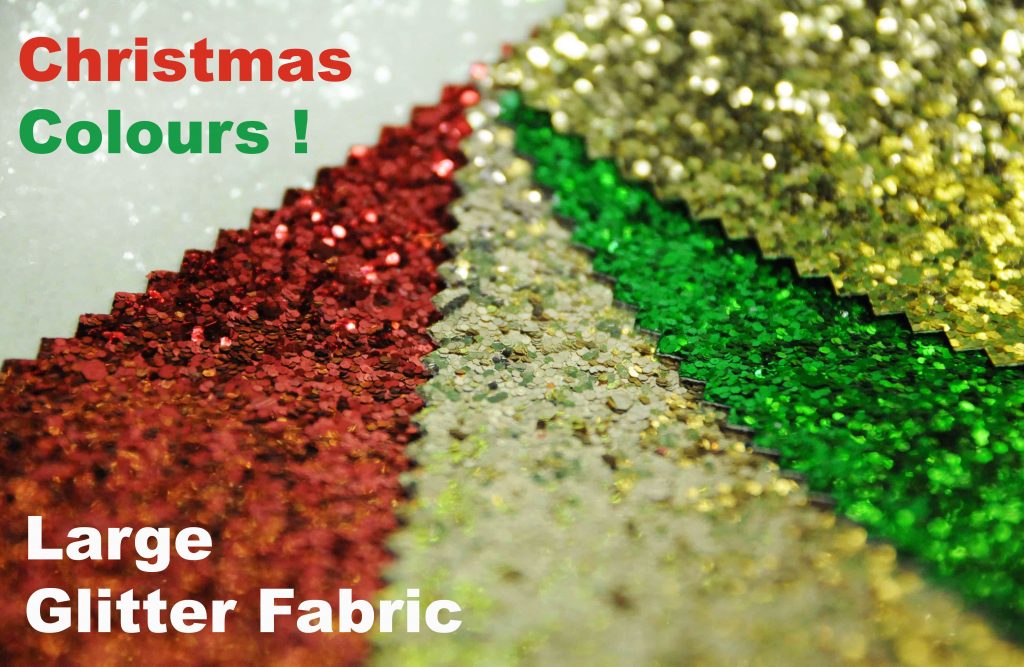 White and Bright White Glitter
Officially called Snow White and White, but as you can see the white is an ivory shade which looks lovely with golds whilst the Snow white looks much better with silver.
Glam Gold's
Two gorgeous gold shades to to help you set the mood. Vibrant true gold is the brightest, with a classic yellow hue. The light gold has a beige-bronze hue in colour and a more subdued tone, but still with plenty of sparkle to show off!
Silver Sparkle
Super silver sparkle, still the most popular glitter shade. Silver lends itself to so many scenes and looks and always looks stunning. Use sparingly for little hair accessories or cover the walls with it!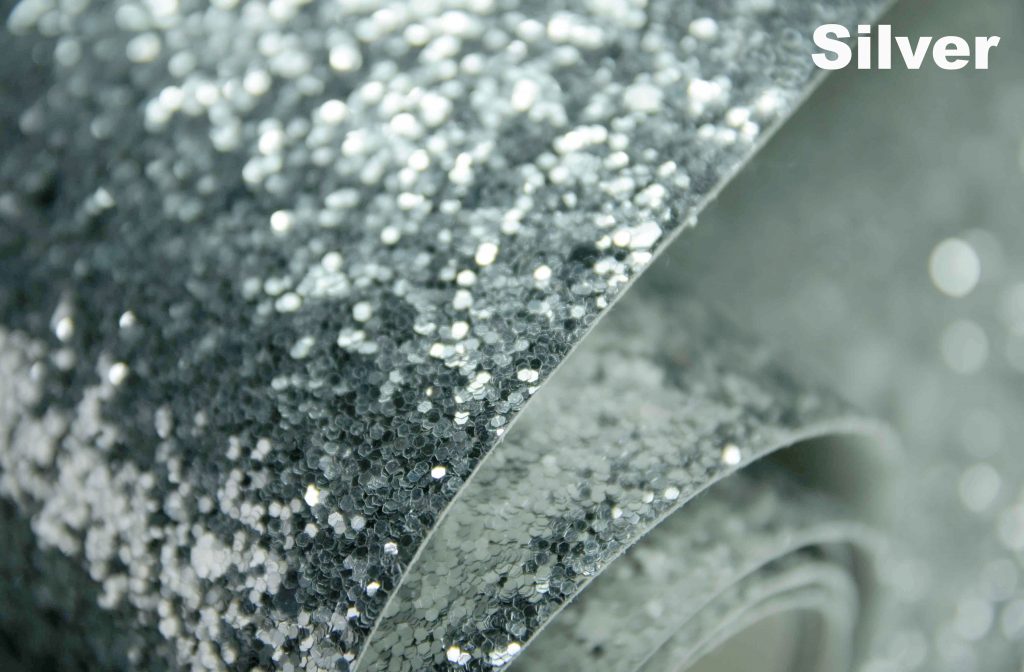 The Blue Shades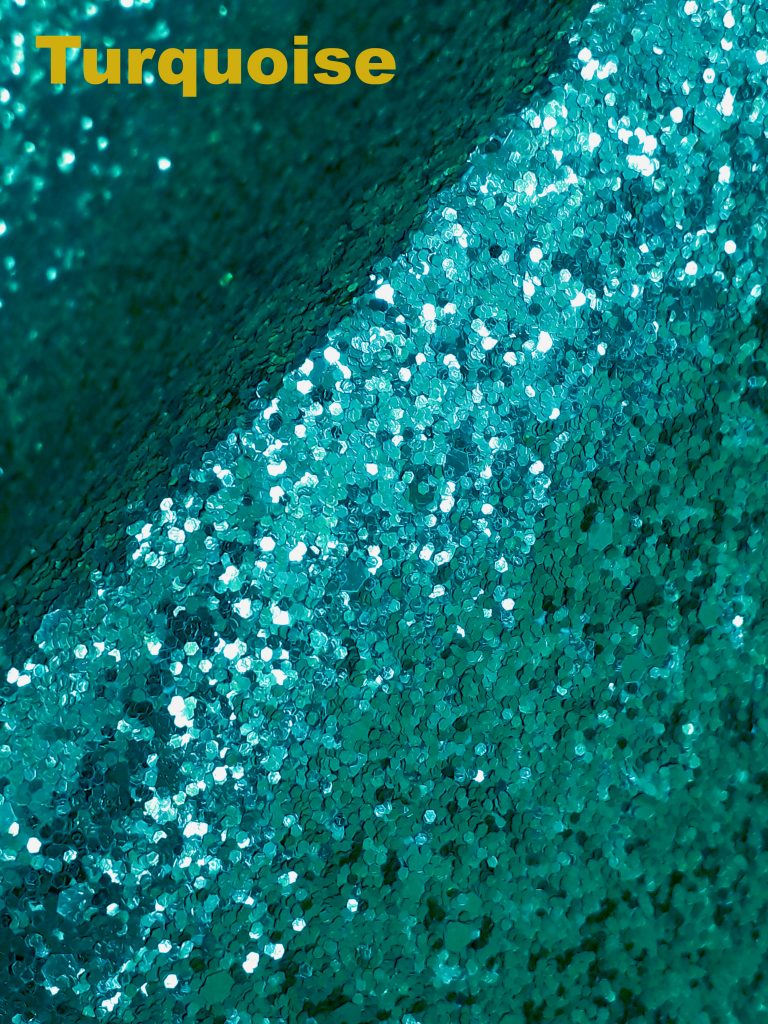 Royal blue glitter, icy light blue and tropical turquoise.
Team the pale blue with silver and snow white to create magical winter wonderland settings for your visual merchandising displays.
Go Green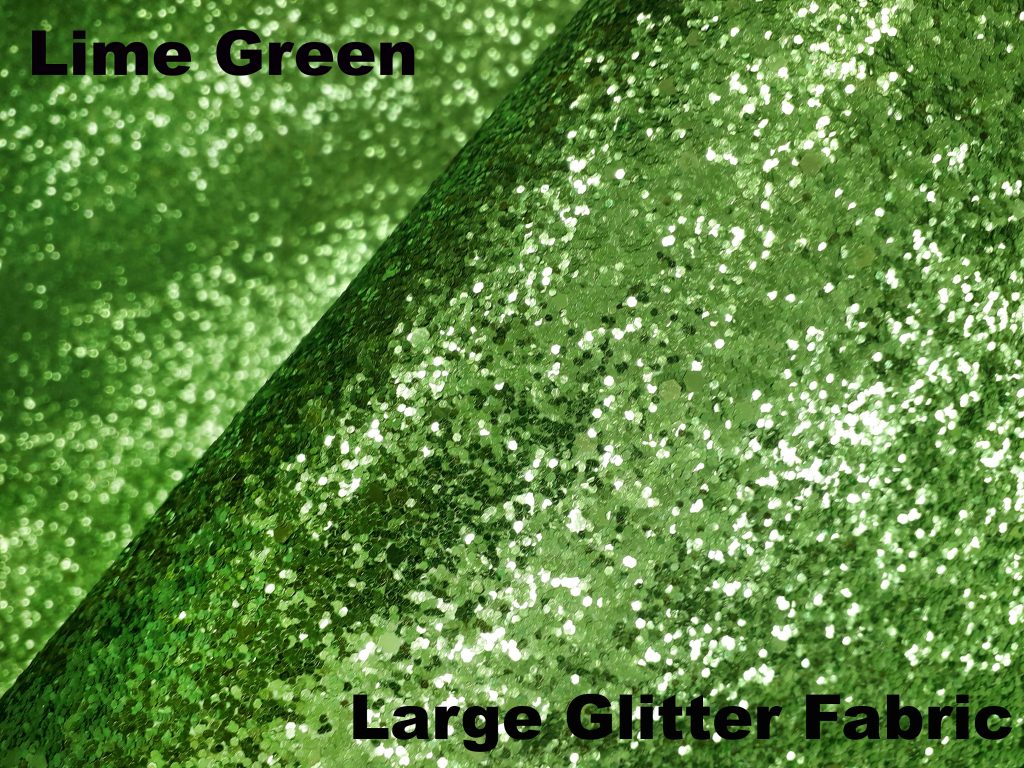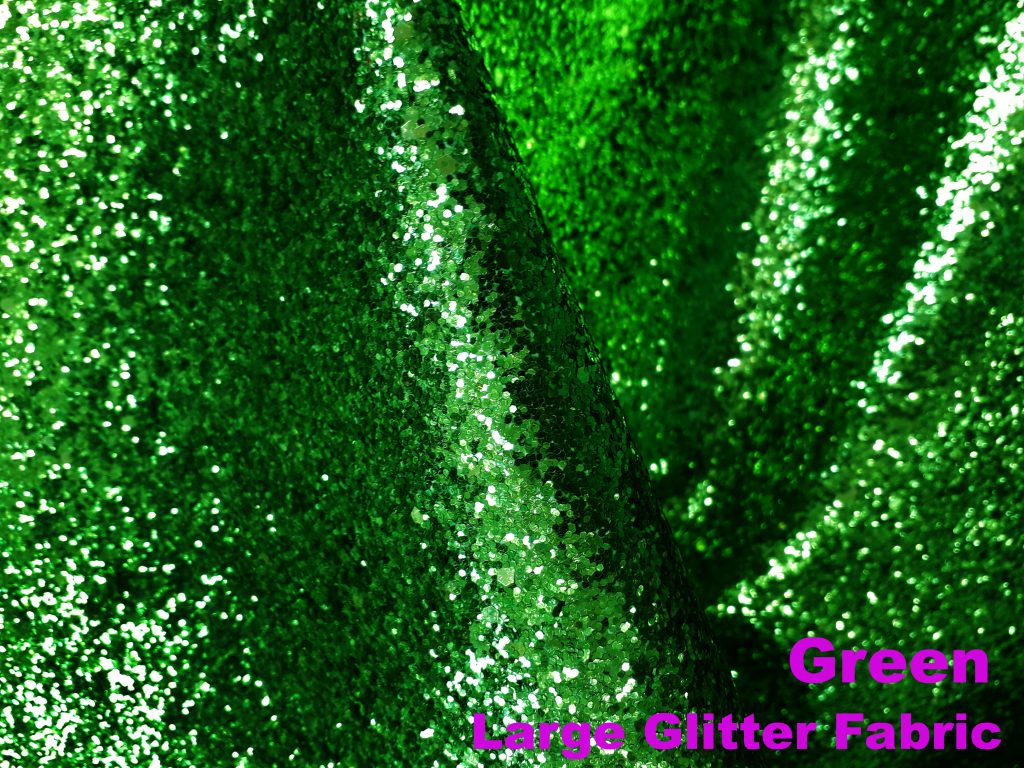 Purple and Pink
The purple shade is borderline cerise in hue, really vivid and stunning to look at. The pink shade is a soft and gentle pink, that still packs a powerful sparkle.
Red and Black
Red and black always create drama when close together. The stunning pair work brilliantly to create a Moulin Rouge style glamour. Add gold accents to the mix to perfect the opulent scene.
If you want a closer look at the colours, we can send you large samples or you could go for a swatch card to keep on hand for clients to look at. Click on any colour to take you to the Large Glitter Fabric page where you can order samples, swatch cards and the fabric per metre.
Check out our other glitter post here
---