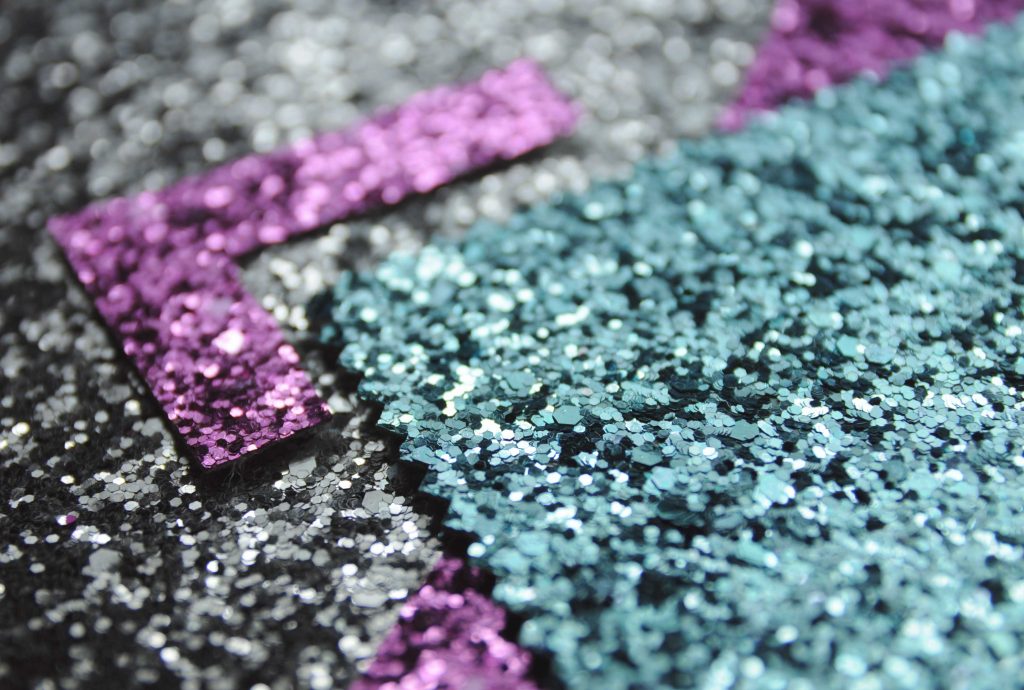 Glitter fabric is springing up all over the place , creating a sparkling sensation wherever it goes. The trend in using glitter for visual merchandising and design has been snowballing fast the past few years. And quite right, too. OK so glitter isn't going to suit every project, but an awful lot of people now use the fabric when it hadn't even occurred to them to use it a few years ago.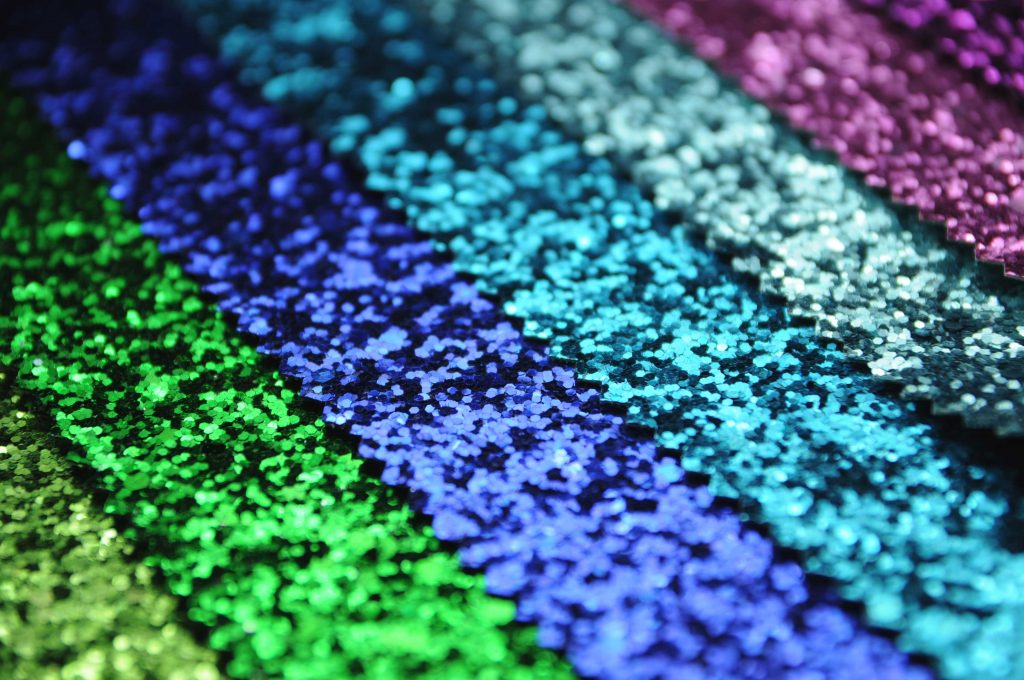 This could be down to reasons that go hand in hand. Popularity and awareness. You cannot deny the popularity of glitter fabric in the current visual merchandising and creative scene. In turn, the fabric itself has been seen by more and more members of the public and business owners. People who may have never seen such a fabric before, now have to have it for their homes, their business and events.
Our Glitter Fabric Guide
We stock three types of glitter fabric that can be used for feature walls, props, furniture, crafts or what ever you want to get creative with. Two of our verities use a method of of coverage where you can feel the glitter. One uses fine glitter one uses larger glitter, you can see the difference in the picture below.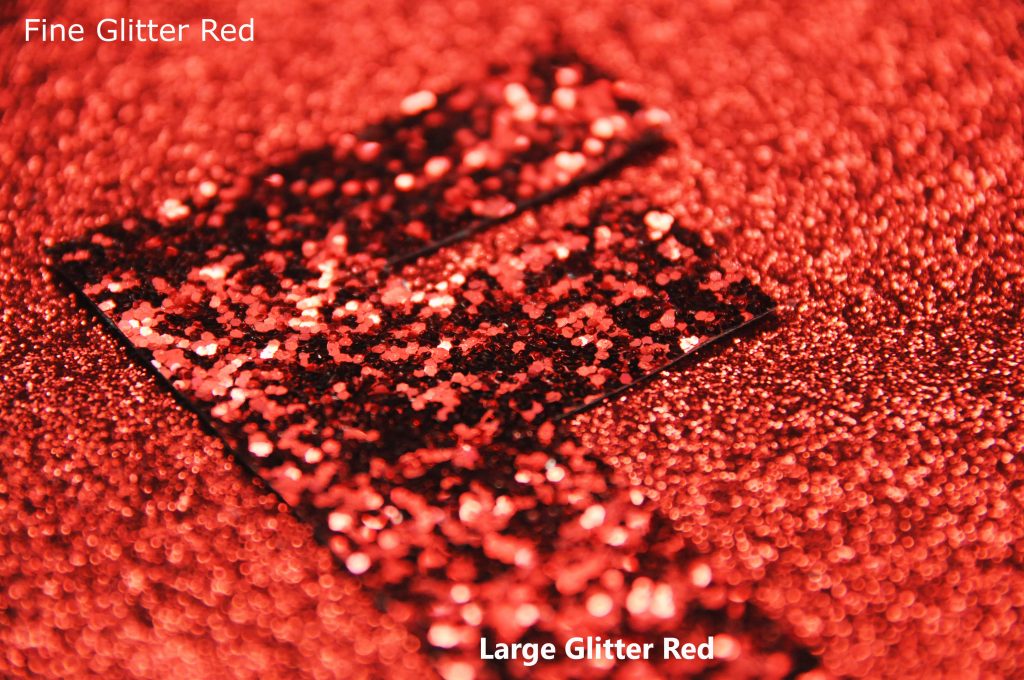 The third verity is Glitter Gloss which is smooth to the touch. Read on to find out more….
Fine Glitter Fabric
Fine Glitter uses minute particles of glitter to cover a tough poly cotton fabric. There is plenty of glitter built up on the fabric to create a fine sparkle where ever you want to. The quality is great too, the glitter stays where its supposed to with only the minimal amount that naturally flakes off. We have five colours ready in stock ;
Silver
Gold
Red
Black
Iridescent White
There are many other colours available that we can source for you, we can even create a bespoke colour or design! Click here for price per metre….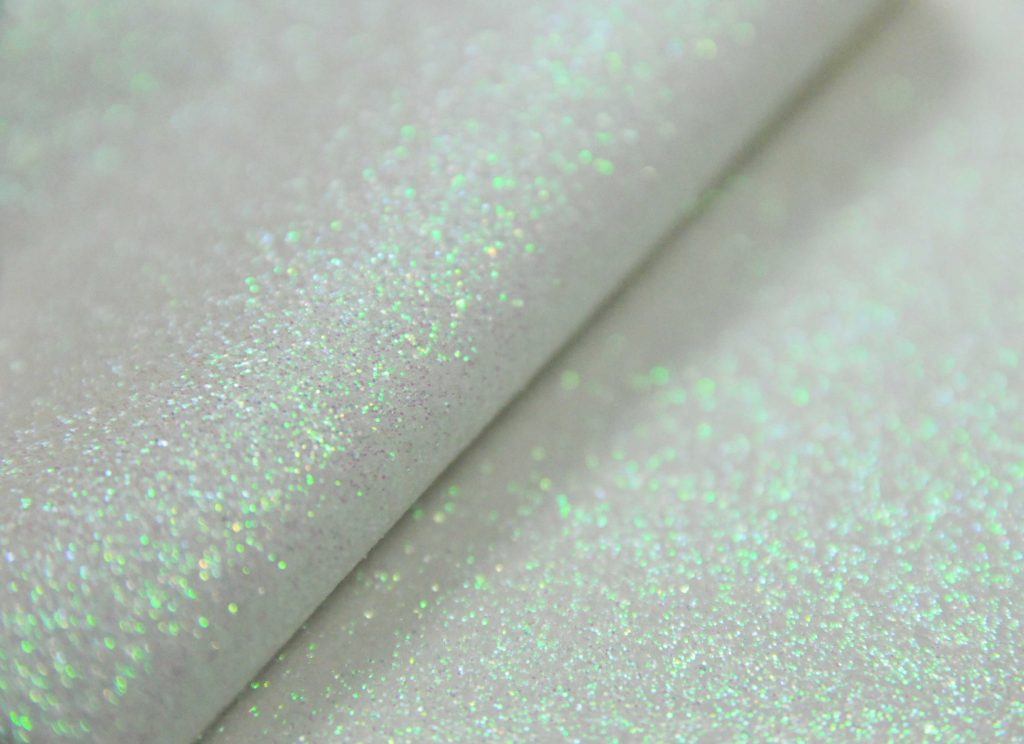 Large Glitter
Slightly larger glitter used here to create a bolder sparkle. Again, the glitter is attached to the strong poly cotton backing using an industrial strength fabric glue. We have fourteen colours in this collection ready in store; for prices click here….
Snow White
White
Silver
Gold
Light Gold
Black
Red
Green
Lime Green
Royal Blue
Light Blue
Turquoise
Purple
Pink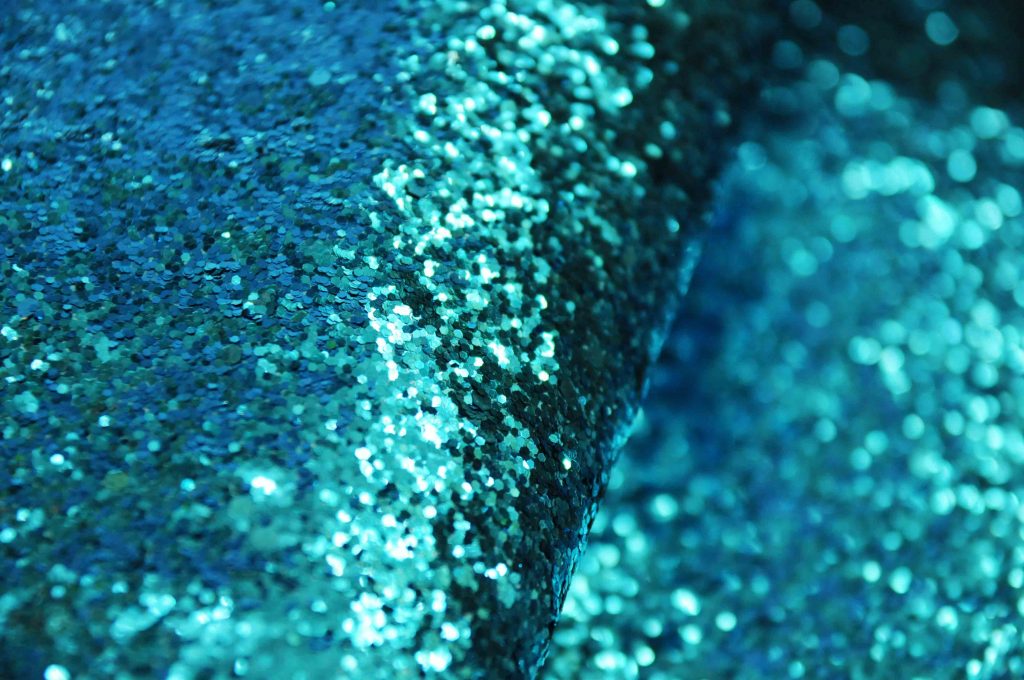 Gloss Glitter
Our Gloss fabric is really amazing. Choc full of fine glitter flecks but covered in super smooth thick clear gloss. This means you can use the vinyl leatherette glitter gloss for all sorts of seating. We stock eleven jewel like colours to choose from ;
Black
Black/Gold
Gold
Red
Hot Pink
Pearl
Blue
Silver
Aubergine
Teal
Dark Purple
Its practical and glittery, wipe clean, even fire retardant which makes it ideal for use in public spaces like cafes retro 50's diners and restaurants. Click here for prices ….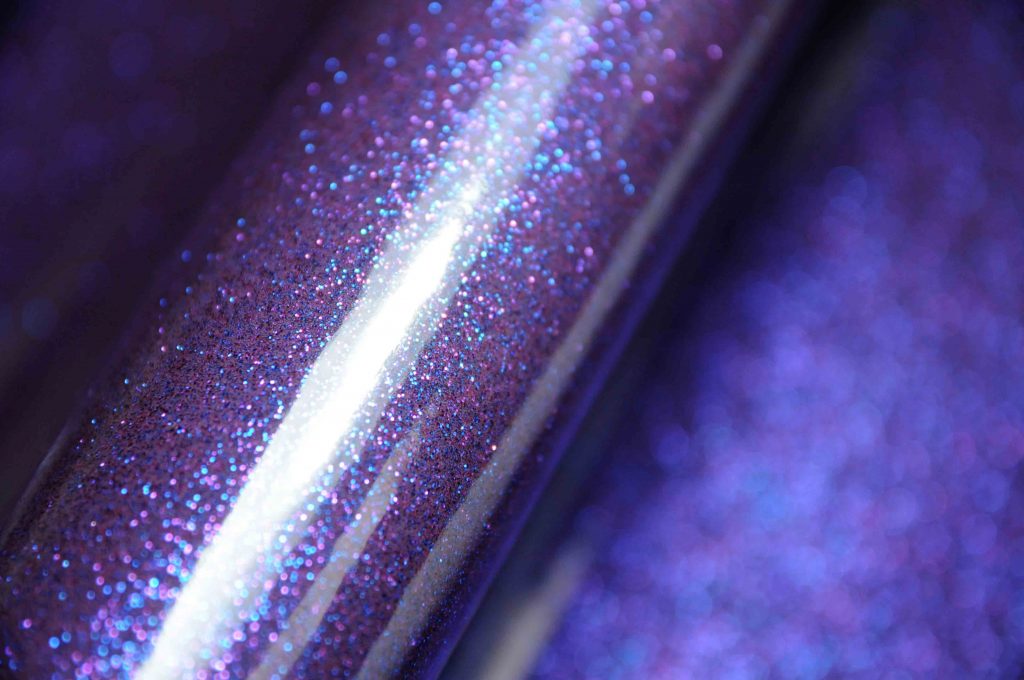 Call us up for a free sample so you can see how awesome these fabric's are! Call Kat on 0121 3592349….Or message me on our Facebook page https://www.facebook.com/FabricUK/
---