Our Stage and display fabrics are available in a range of colours. We stock; Fire Retardant fabric, Muslin, Polysilk habutae, dupion silk and Glitter fabrics.
Visual Merchandising
Glitter Fabric – Better known in the exhibition trade as Jazz is a popular choice amoungst our clients looking for display fabric. The construction of the fabric is a 147grm poly/cotton base fabric coated all over total 100% coverage with large glitter flakes creating an amazing twinkle, sparkle effect,
Ideal for:
Stage sets
Interior design
Decor
Exhibition back drops
Wedding stages
Wall decorating
Clients Creative download used the colour Red which can be found here.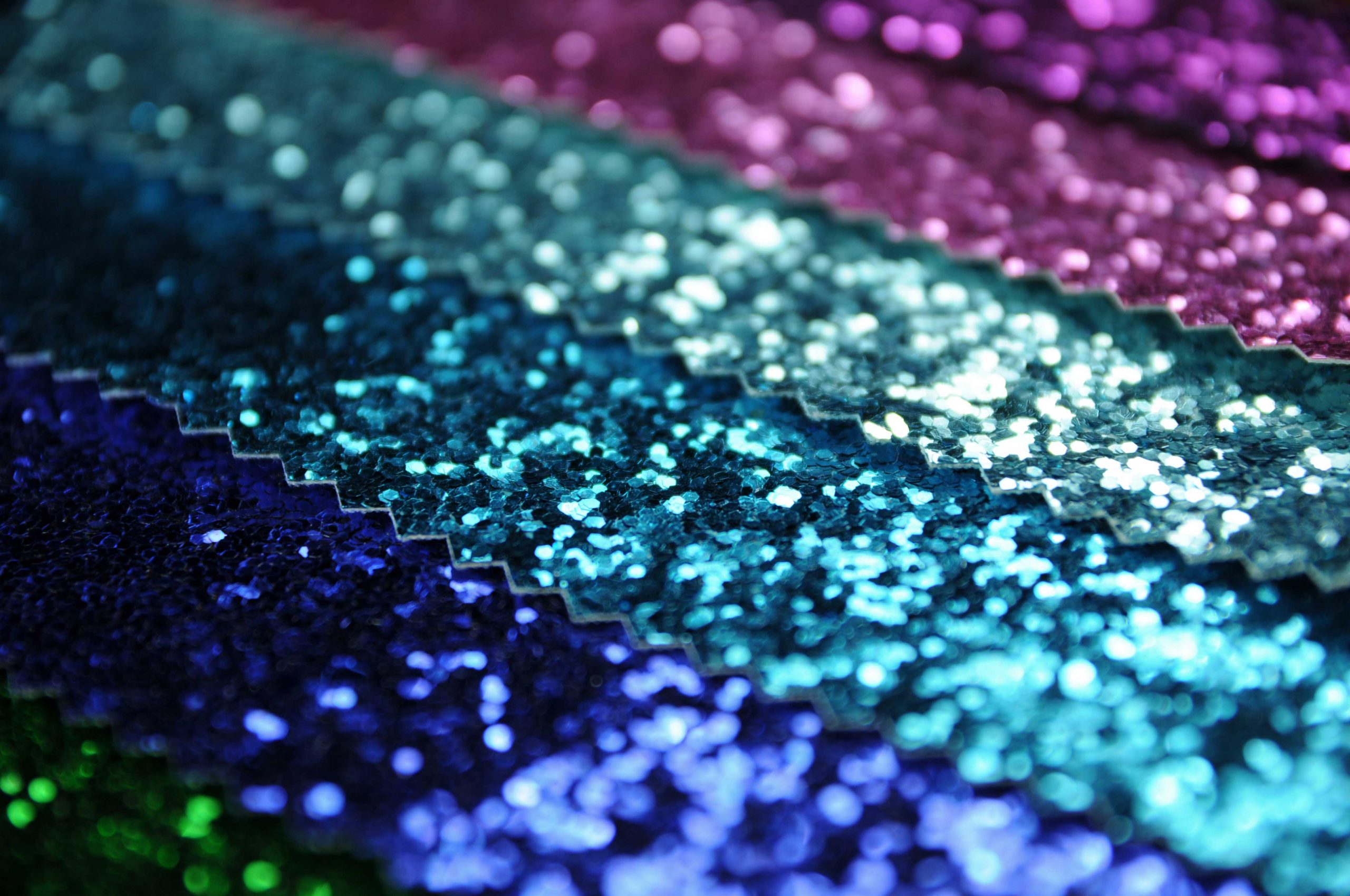 The trend in using glitter for visual merchandising and design has been snowballing fast the past few years. And quite right, too. OK so glitter isn't going to suit every project, but an awful lot of people now use the fabric when it hadn't even occurred to them to use it a few years ago. Slightly larger glitter used here to create a bolder sparkle. Again, the glitter is attached to the strong poly cotton backing using an industrial strength fabric glue. We have fourteen colours in this collection ready in store; for prices click here….
Digital printed fabrics
Here we have some digitally printed fabric for a Boho Glamping site. Fabric printed and supplied by us. Another popular way to adorn any space. For all printing enquiries, give us a call on 0121 359 2349 or send us a dm!
You can print any design on any fabric you desire. We have a large range of digital printed fabric bases that you can chose from. Fabric an be used for all types of displays to create whatever aesthetic necessary.
Stretch Lycra
Widely used for canopies, visual merchandising displays, garden shading, festivals and clubs this ultra stretchy pure white fabric can be easily stretched into fantastic looking shapes.
The Lycra fabric can be elongated into ultra contemporary designs for sleek merchandising and can also be printed on, making it ideal for advertising banners and canopies.
For artistic creations, this Lycra can be easily cut, shaped and stretched into intricate designs for indoor or outdoor shading and decorative pieces for festivals and events or stretched into huge organic looking shapes that look like they belong on a space station!
Marquee Lining
Marquee Lining Fire Retardant (270cm wide)
Extra wide width marquee lining measuring 2.7 metres, ideal for covering large spaces where you don't want to see a join on the fabric. We have plain black, white and cream available in this wide width, and bulk purchase starts at £6.49 with 100 metre rolls or more. Click here for the website.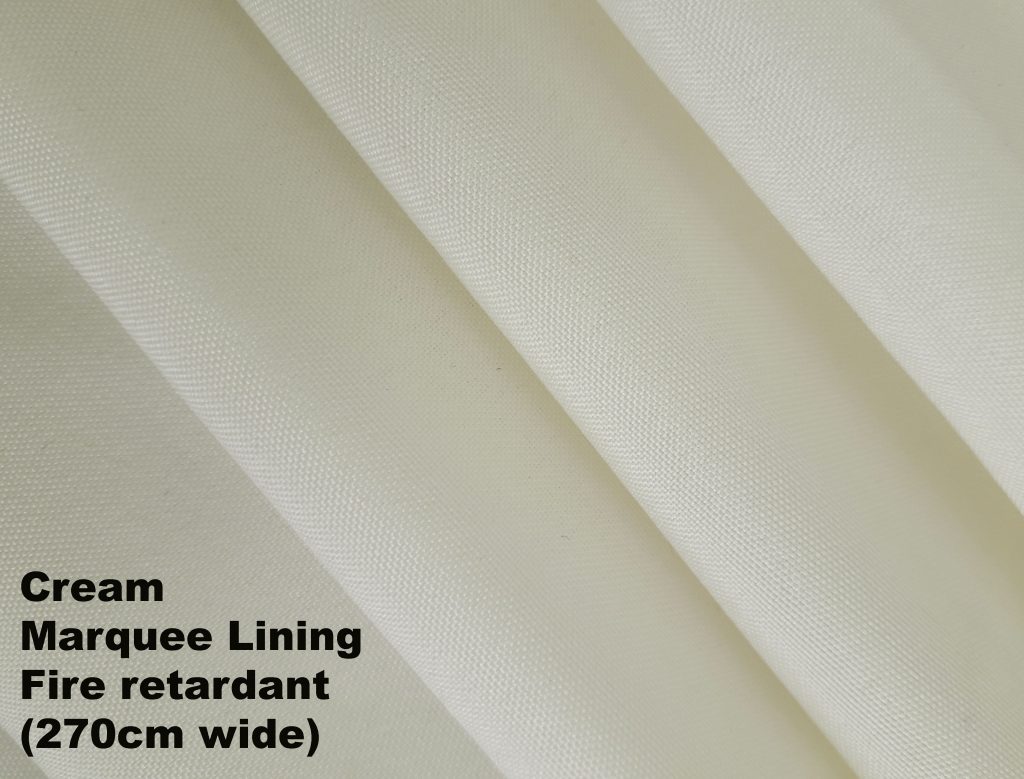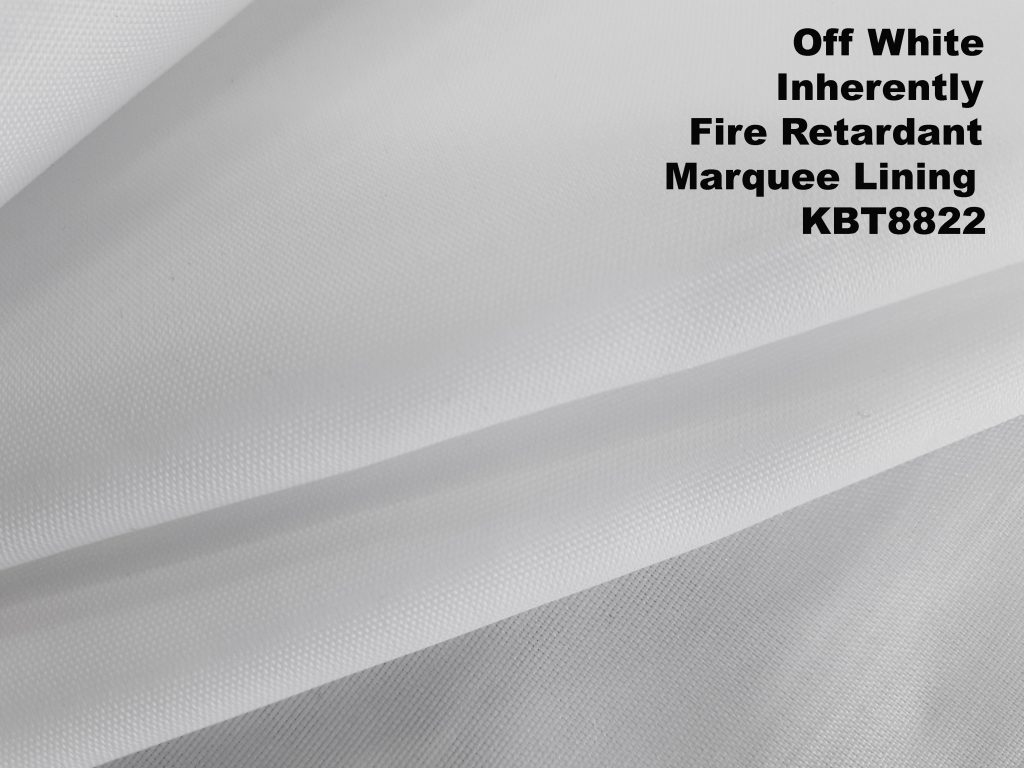 Just slightly off white, but white enough to brighten up a marquee or venue. As with all white lining, this looks fantastic when lit with coloured lights.
The fabric will soak in the lights and change colour according to the lighting scheme. Colour changing lights make a this fabric really fun to work with, you can create a really spectacular visual display with just white and coloured lights.
We have so much more display fabric available. Want something you can't see here? Then drop us a message on Facebook messenger or give us a call on 0121 359 249 and we will do our best to help!
---