What is Chroma Key Fabric?
Chroma Key fabric is 100% dyed Cotton, dyed with proprietary chroma green pigment.
How does it work?
Using a technique called 'chroma keying', whereby two images or videos are layered, the colour range of the foreground image is made transparent, as a result, this allows a separate background film or image to be inserted into the scene. So why green? Green and occasionally the colour blue is used as it is the furthest colour from the shades of the human skin. Originally, blue was used as the main fabric colour but due to the widespread use of blue clothing in TV and Film, this swiftly moved over to green to avoid conflict.
Where is Chroma Key Fabric used?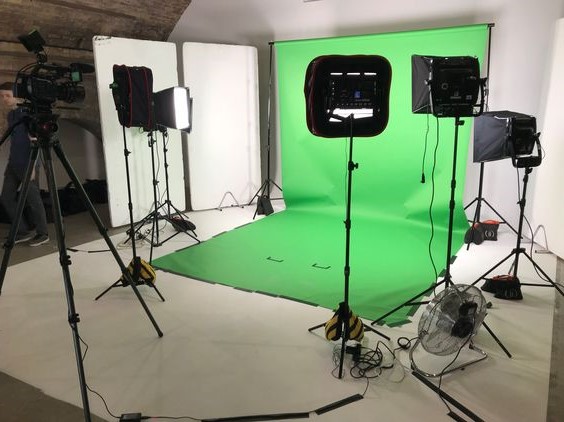 Chroma Key green is mainly used for:
Movie Sets
Youtube videos
Video game industries
Still photography
Weather Forecasts
Studio backdrops
The set-up
Many Green screen fabrics can be set up by just being draped over a door or stuck up on a wall. However, for a more professional get up, there are many kits that include; backdrop stands, support bars, lights with stands, light diffusions, clamps, and a carrying case. Combined with our Chroma Key fabric. You'll be shooting movies in no time!
Our Fabric in use!
Overall, as the video illustrates, you can insert any background of your choosing onto green screen to create as many exciting destinations as you please. Our fabric is 305cm wide, meaning it is wide enough to cover large areas with a single sheet! 100% cotton and can be washed and dried with ease, therefore perfect for most applications. Shop the fabric here.

---