Cotton Calico is a hugely versatile fabric with uses from the practical to decorative.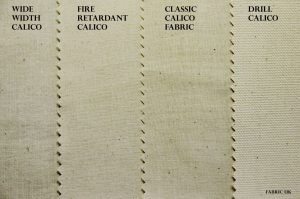 The four main types of cotton calico in store are regularly sent out to a vast mix of businesses. Some is needed for printing patterns for clothing, some industrial use in building and construction, lots for interior design for draping, theatre use for backdrops, and of course is integral for fashion and design for use as toilles fabric (practice clothing). Have a read on to find out which type of calico best suits your needs.
100% Cotton Calico Fabric
This light to medium weight natural calico fabric is perfect for a variety of projects. This calico comes to you in a loom state; this means this 100% cotton woven fabric is un-bleached, un-dyed and not pre-shrunk, so allow for a small amount of shrinkage. The weave gives the fabric a weight of 115gm per square metre and has an equal construction of 60x60x20; the technical term for this is 6020.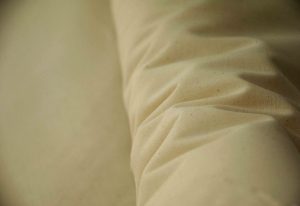 Calico has a long history of everyday practical uses, from cheese making to upholstery, because of its links to these traditional methods the fabric is often used to give a particular item, interior design or event a natural and authentic country style feel. The fabric is also completely biodegradable, so it's good to know it's environmentally friendly too.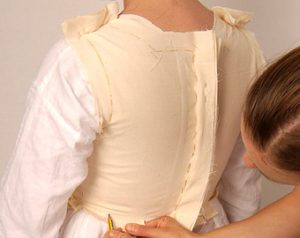 The natural state of this calico makes it strong yet easily manageable, the ideal choice for creating practice designs such as toiles for dressmaking. It's smoother to the touch than other calico, with a slight speckling within the weave and with no stretch to this fabric you will find it easy to stitch, cut and piece together.
Natural calico is very receptive to dying and printing. If you need a large amount in a particular colour, we have a great colour matching service where we can dye bulk amounts of fabric to the precise shade you need.
Drill Calico
Drill calico is a more heavyweight fabric than the regular option, this particular calico has a weight of 240gm per square metre, it's a 3 by 1 weave using the technical term of 3110 calico. Our drill calico has a very taut structure and a close weave, resulting in the typical fine lines of a drill fabric along with the fine speckling of classic calico.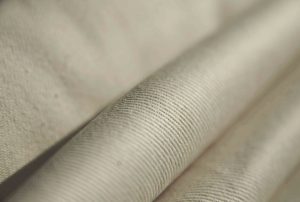 Fire Retardant Calico Fabric
Fire retardant calico is pre treated with Proban, this is an inherent fire retardant chemical used on fabric that requires durable and trustworthy treatment. Proban is a registered trademark, any fabrics treated with Proban must meet part of the licensee agreement which means fabrics are made to last and are put through a vigorous test for their wash durability.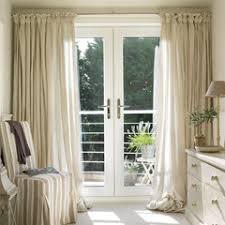 Our fire retardant calico is woven on a suzler loom using 100% cotton to create a 60x60x20 equal construction that weighs 115gm per square meter. The manufacturing process is finished by giving the fabric a full coating of Proban and an unbleached grey wash and then it's ready to be used for the industrial trades, public events and general safety work wear.
A very versatile and useful fabric, the width of this medium weight calico is 138 cm which is a good general size for small to medium projects such as general dressmaking and toiles and clothing to home furnishings, crafts and accessories. Even though the fire retardant coating may not always be necessary, if you trade to the general public in craft fairs or online it's a good precaution to take. Knowing the fabric you use has the extra element of being fire retardant means assurance for both you and your customers.
Extra Wide Fire Retardant Calico
When sourcing canvas fabric for use with or around the general public, its best to go for a durable and trustworthy treated fire retardant fabric. Our KBT extra wide calico fire retardant fabric measures 300 cm wide, this larger width is most popular for large scale projects. We use Proban to coat our fabric to the BS5867 Type 2 part B safety standard. Proban is a registered trademark, any fabrics treated with Proban must meet part of the licensee agreement which means fabrics are made to last and are put through a vigorous test for their wash durability.
Most public events like food and drink fairs or music and arts events usually need to be checked by health and safety officials, so using fire retardant fabric is often expected in these situations. The larger width, strength and durability of our fire retardant the fabric makes it perfect for use with event designs, you can drape the fabric or cover a large space without having to see seams and joins in the fabric. Theatre props could also benefit from extra wide calico for as the fabric can be painted on easily to create backdrop scenery that will still adhere to health and safety regulations.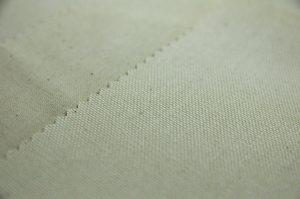 I hope this blog has helped with what Calico fabric you need, just call or Facebook us if you need any more help.
http://www.fabricuk.com/26-canvas-calico-and-hessian
call us on 0121 359 2349
---