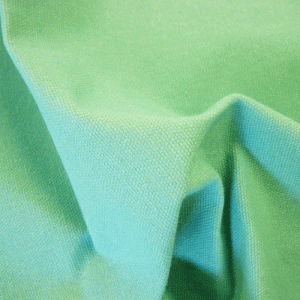 Did you know that the derivation of the word 'canvas' is from the Latin word cannabis? Modern canvas is usually made of cotton, linen or synthetic materials, but it was originally woven from hemp, which comes from the same plant that has a number of other well-known recreational uses. Cotton crops are produced across the world. China and North and South America produce the majority, followed by India, Pakistan and Egypt – as well as many smaller Asian Republics. Generally, cotton grows well in tropical climates.
Canvas is a very strong, heavy duty fabric perhaps most well-known as the material artists paint on, but it can be used for making a variety of different items. It is very hard-wearing, generally water-resistant and its strength makes it the perfect choice of sails, and tents, along with backpacks, shoes and handbags. Canvas fabric is a great material for anything which requires heavy duty, hard-wearing material with significant tensile strength. The tighter the weave, the stronger the canvas. Indeed, canvas is so tightly woven during manufacturing that it has a waterproof quality, which is often augmented by treating it at the completion of the manufacturing process. Sometimes referred to as cotton duck (from the Dutch word doek), stout cloth or jute cloth, canvas differs from denim in the way the fabric is woven. Whereas denim is a twill weave, canvas is a plain weave. Twill weaves create diagonal lines due to the weft thread passing over two or more warp threads. A plain weave is created by a simple criss-cross pattern of one weft over one warp. It can be obtained untreated or with either flame-retardant treatment, water-resistant treatment, or both. The tight weave of canvas means that it retains dyed colour extraordinarily well, even under harsh environmental conditions. It can also be coated to make it resistant to mildew and mould.
Canvas has a wide range of uses including architectural, industrial and marine applications. One of the best-known uses for canvas is in tents, which are nowadays often made of cotton canvas with a heavy Polyvinyl Chloride (PVC) coating on the roof to make them strong and waterproof.  The cotton canvas naturally breathes, so it is less prone to condensation than modern fabrics. As it gets wet the fibres expand, closing up any holes in the fabric, including ones caused by wear and tear, thus becoming more watertight.
Colourful canvas awnings with a message over the entrance of an office building or shop front make a statement to passers-by. They increase visibility and can be developed with an exact design and colour scheme in mind, thus adding style in a cost effective way. They also reduce protect buildings from rain and snow and harmful ultraviolet rays. It has been shown that stopping the sun's heat before it enters a building is more energy efficient than using expensive air-conditioning.
Canvas messenger bags and tote bags for shopping are proving a very suitable replacement for their leather and plastic counterparts. Contemporary messenger or courier bags use thicker gauges of canvas to ensure comfort to people carrying heavy or bulky items, while allowing easy access to the contents and can even be customised and personalised to make a fashion statement. Switching to re-usable supplies is viewed as more environmentally friendly than using disposable products, so from an environmental perspective, canvas tote bags are better choices than paper or plastic bags. Because these bags are designed to be re-used, consumers get a lot of usage out of a single bag. Customised promotional canvas tote bags displaying a company logo are an excellent way to promote a business brand or organisation at tradeshows, product launches and showcase events.
The future of canvas is an interesting one, with research being done into the specification requirements of canvas fabrics including: long term stability, mechanical properties, moisture permeability, texture, handling properties, aesthetic and commercial considerations.