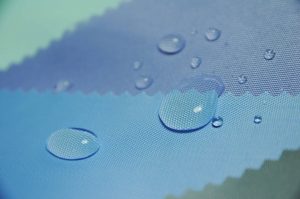 Waterproof curtains, we all need them at some point. Decorative and functional, you can set the key look of a room with the right style. Or if you are not fussed to much about decor, simply use them to keep a draft at bay or to keep light out. But what if you need to keep water out? Well, waterproof curtains are the answer. Of course we are familiar with shower curtains, but there are many other situations where you may need a bit of splash proofing and our 4oz waterproof fabric is just the job…..
Around the home
We have a range of soft shades in the 4oz waterproof fabric if you want something a bit lighter for the kitchen and bathroom. Wet rooms are becoming very popular in the home. Instead of a normal shower enclosure the whole room has a waterproof floor. As each bathroom is a different, your shower curtain will need to be larger than normal to reach from floor to ceiling.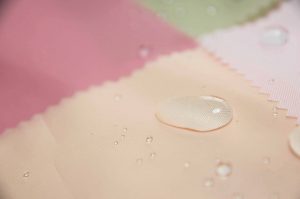 Wipe-able kitchen curtains are a great idea. Food and drink mess can get every where, especially when prepping dinner. If you have a food business where you are constantly creating in the kitchen, waterproof curtains could certainly help.
Messy Lessons
We have 4oz waterproof fabric in big bold colours, perfect for classrooms, Play areas, or even at home. Separate messy craft or splash time form the rest of the room by having made to measure waterproof curtains. Arts and craft time can understandably get messy, and so it should! With a waterproof curtain you can give the kids a chance to get even more messy without destroying the surroundings! Science experiments, water-play, large murals and painting experiments.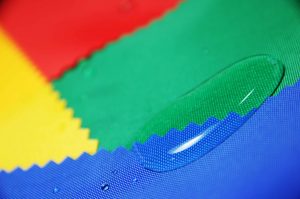 Go large and make a big class painting with paint sponges and splatter painting. Having a barrier to protect against the messy fun will encourage the children to get more creative. No one is going to tell them off for making a mess so their inhibitions will go, allowing them to express themselves with all the paint and glue they want! We have 4oz waterproof fabric in big bold colours, perfect for classrooms and playrooms.
Garden
In the shed, on the porch, around the patio, hiding the bins. Yes, there is certainly call for garden curtains. Kicking off your wellies or a soggy dog shaking off the rain. Just pop a waterproof curtain up to stop muddy spatters from hitting the rest of the house. Waterproof curtains are ideal for cordoning off an area as well. Recycling bins and compost heaps are necessary but rather unattractive. During the summer we had many orders for bespoke waterproof curtains for this very reason.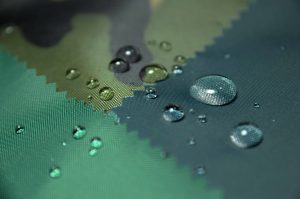 Creative Chaos
Creative work can be especially messy. Its how things get done. Artists studios will often have a wet area where work is created. Large scale paintings, prop making, pottery, screen printing. These are all creative media that will get very messy at some point. Artists and makers need a space where they can comfortably experiment with materials safely and without fuss. So paint can get thrown from across the room or poured from high without the consequences of ruining someone else's work.
Why 4oz Waterproof fabric ?

Choice – With a multitude of colours to choose from and a multitude of reasons to use it, 4 oz waterproof is a brilliant all rounder when it comes to waterproofing. Over 20 colours to choose from. Deep tones to light shades and ultra brights. Pick one or pick a set of colours to create your made to measure waterproof space.
Reliability – Of course the main reason to use this fabric is its waterproof properties. Made from a densely knit of weave 100% polyester fabric the back of the fabric is coated with polyurethane ( PU) and is inherently treated, this gives the fabric an excellent waterproof barrier against liquid.
Weight – Another reason the 40z waterproof is so popular is the weight. Lightweight enough to be portable. Light enough to hang on a rail. Easy to sew on a normal machine.
Price – A very reasonable £3.99 per metre or £2.99 a metre if you are bulk buying a 100 metre roll or more. The width is 150 cm wide, plenty to work with for sets of curtains.
Find all of our Waterproof fabrics here
Made to Measure
So however large or small the space, whatever the reason, just send us the measurements and we will send you a quote. Call us on 0121359 2349 email ajaz@kbt.co.uk or message our Facebook page.
Thank for reading.
---