Sherpa and Fleece are the perfect duo for keeping snug and warm this winter. Thick Sherpa fleece make an ideal lining for jackets and coats. Fleece feels soft to the touch. These two are used so often together for top layer and lining it made sense to merge them as one fabric, so we did! Fabric UK present to you, Double Sided Bonded Sherpa Fleece….
Sherpa and Fleece, How?
Yep, these two have become one. The classic anti pil fleece is heat bonded to the back of our thick cream coloured Sherpa fleece. The bonding process creates a strong and flexible double sided fabric. Ready for you to use on all sorts of comfy projects.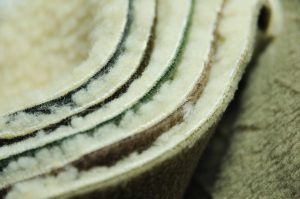 Earthy Tones
In the collection we have five earthy shades. Olive green, Mink Grey, Mid Brown, Chocolate Brown and Beige. These neutral tones would work well with natural themed interiors. The bonded fleece can be used for cushion covers and seat pads, or just drape it over your armchairs ready to be used as a cosy blanket.
Soft and Strong
Synthetic Sherpa fleece is a man-made replica of cut sheepskin fleece. Traditionally the wool is buffed and flattened to make a dense material that is warm enough to protect from harsh winds and durable enough to last for decades.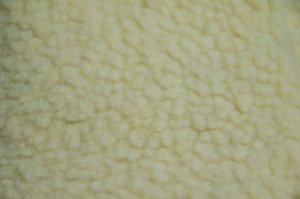 Modern techniques ensure that you can wear great quality Sherpa that hasn't gone anywhere near a sheep flock! Acrylic and polyester mix fibres are woven , pulled and buffed to get the right texture and look.
Keep Your Animals Warm
This double sided fuzzy fabric makes great coats and jackets for you and your four legged friends. Equestrian coats, dog jackets even coats for adventurous outdoor kitties. Because the fabric is already double sided this takes the time effort and fuss away from making a duel layered coat. Time free to make one for all your family!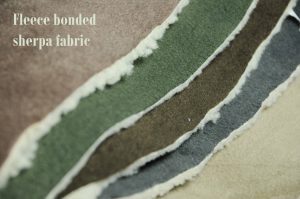 Find Double sided fleece fabric here
---