Designer block? look no further. We have compiled together some of our favourite looks from the Spring/Summer 2020 Runway Collection shows. We have featured some of our amazing fabrics to help fuel some inspiration and help you get the look. Enjoy!
Achieve this look with our gorgeous Duchess Satin to accentuate fullness and give amazing drape. The matte sheen, luxurious quality and elegant feel of the fabric will help you to achieve the perfect silhouette.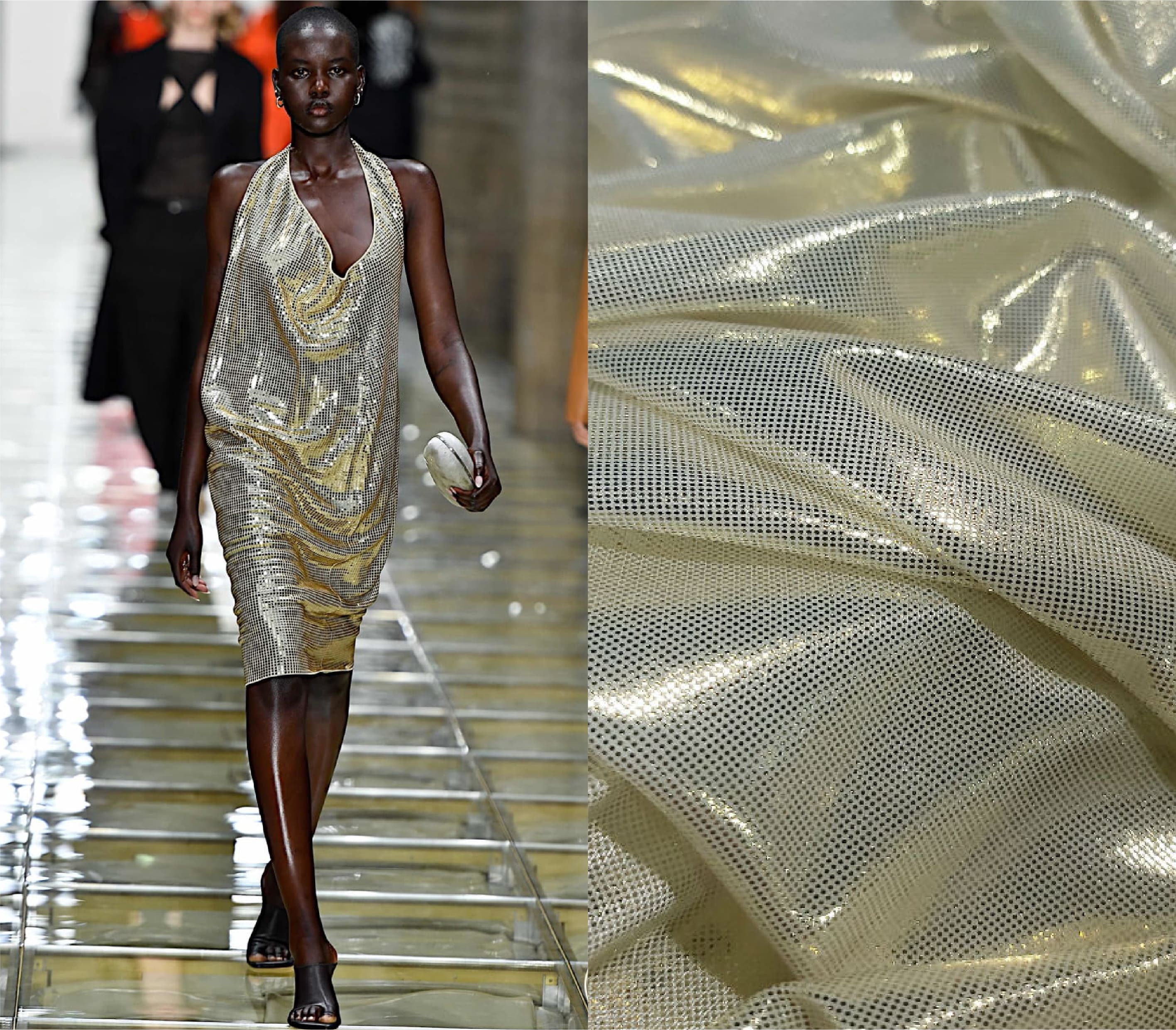 This beautifully draped dress feature in the Bottega Veneta show can be recreated using our white gold metallic microdot fabric. The micro dots can only be seen up close but at a distance create a sea of gleaming liquid gold fabric. Try this fabric for the perfect drape.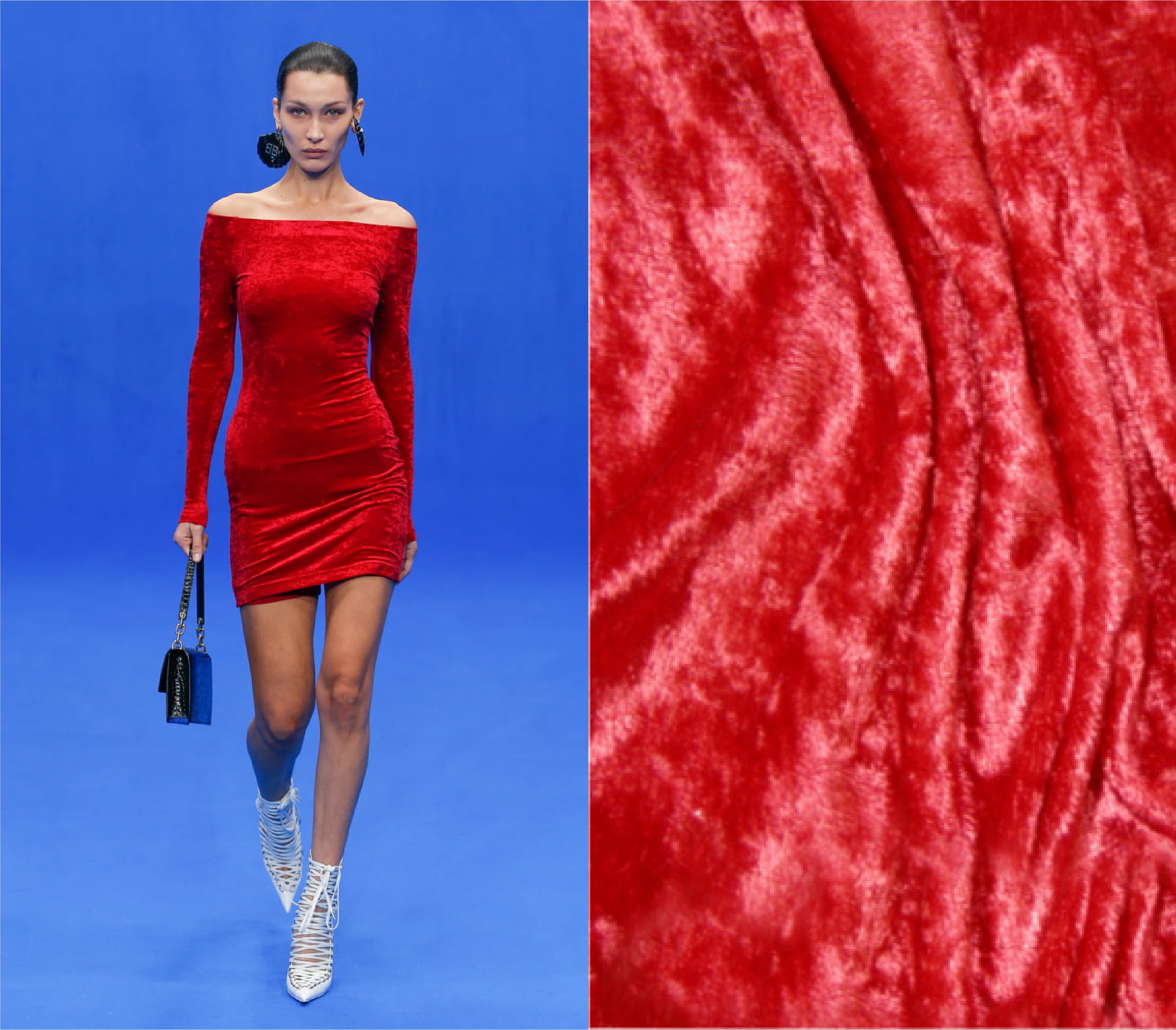 Lady in Red. This simple take on the classic Bardot dress can be recreated by using our lustrous crushed velvet. Which is very vibrant in colour and has great stretch!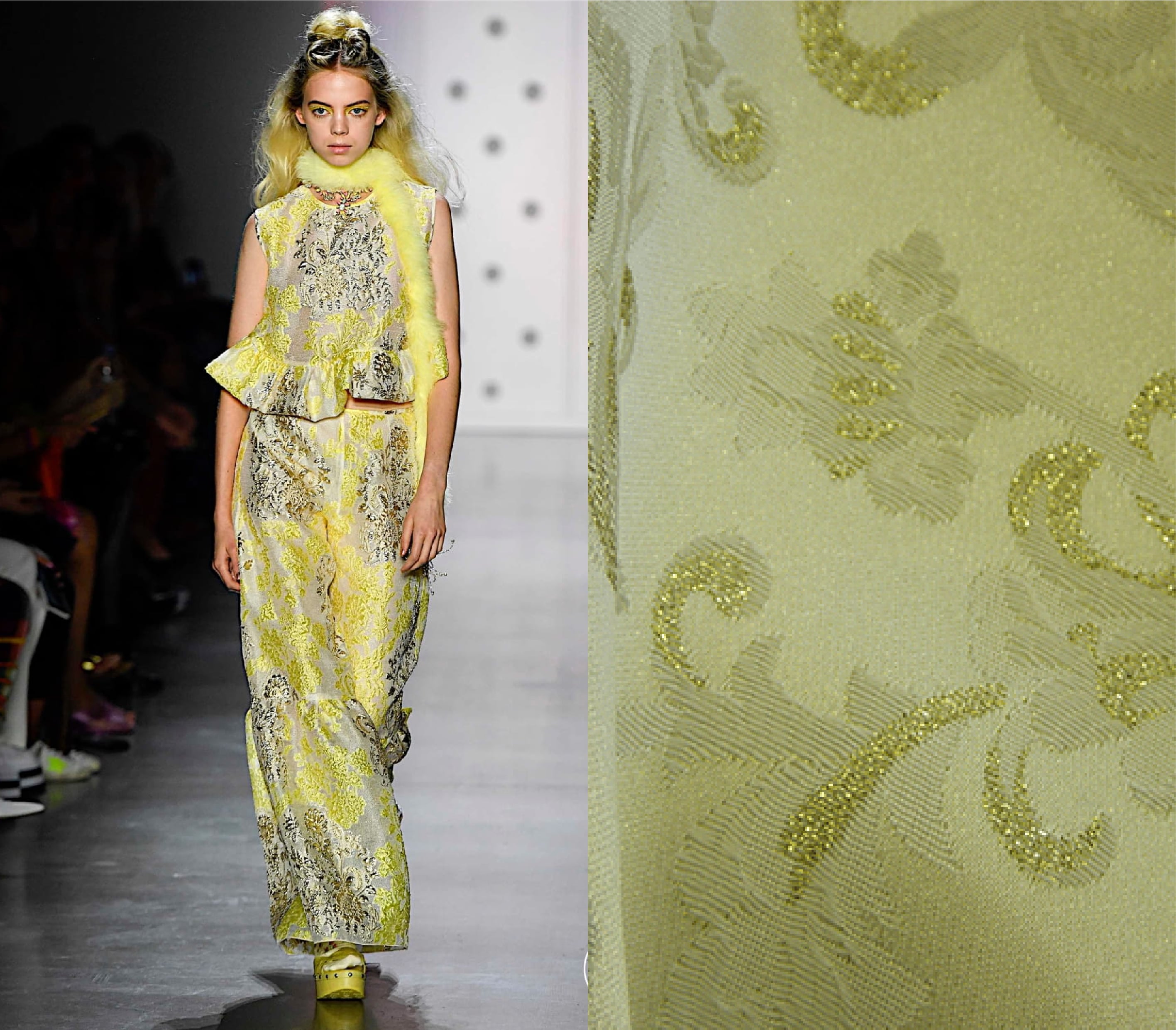 Jacquard luxury. This vibrant yellow ensemble is certainly eye catching. We have a range of plain and metallic jacquards that would be perfect for creating these a-line silhouettes.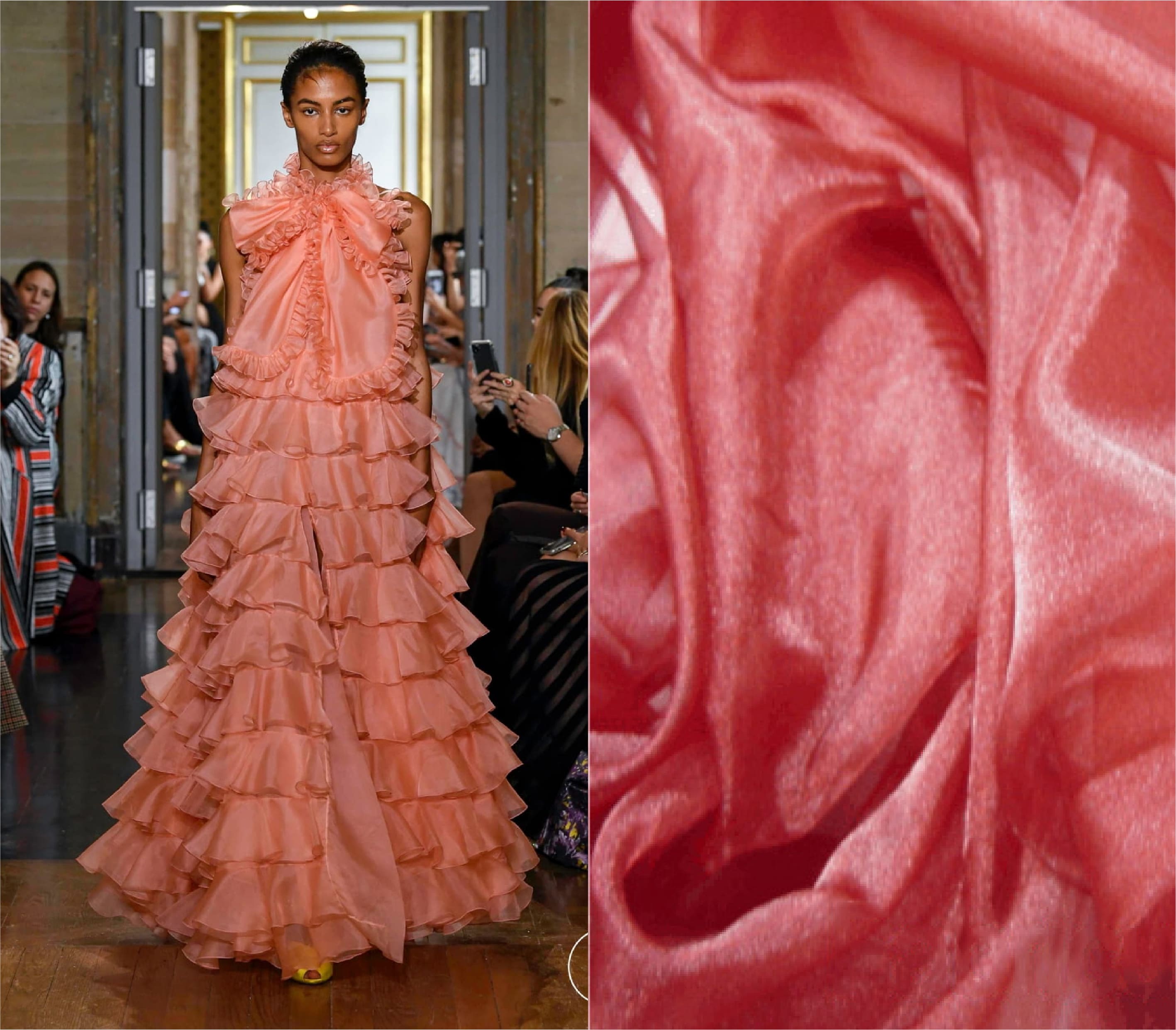 Why should you purchase our polyester crystal organza? Because this dress could be the result! The amazing ruffles and voluminous aesthetic of this dress is incredible and could be easily recreated using our fabric.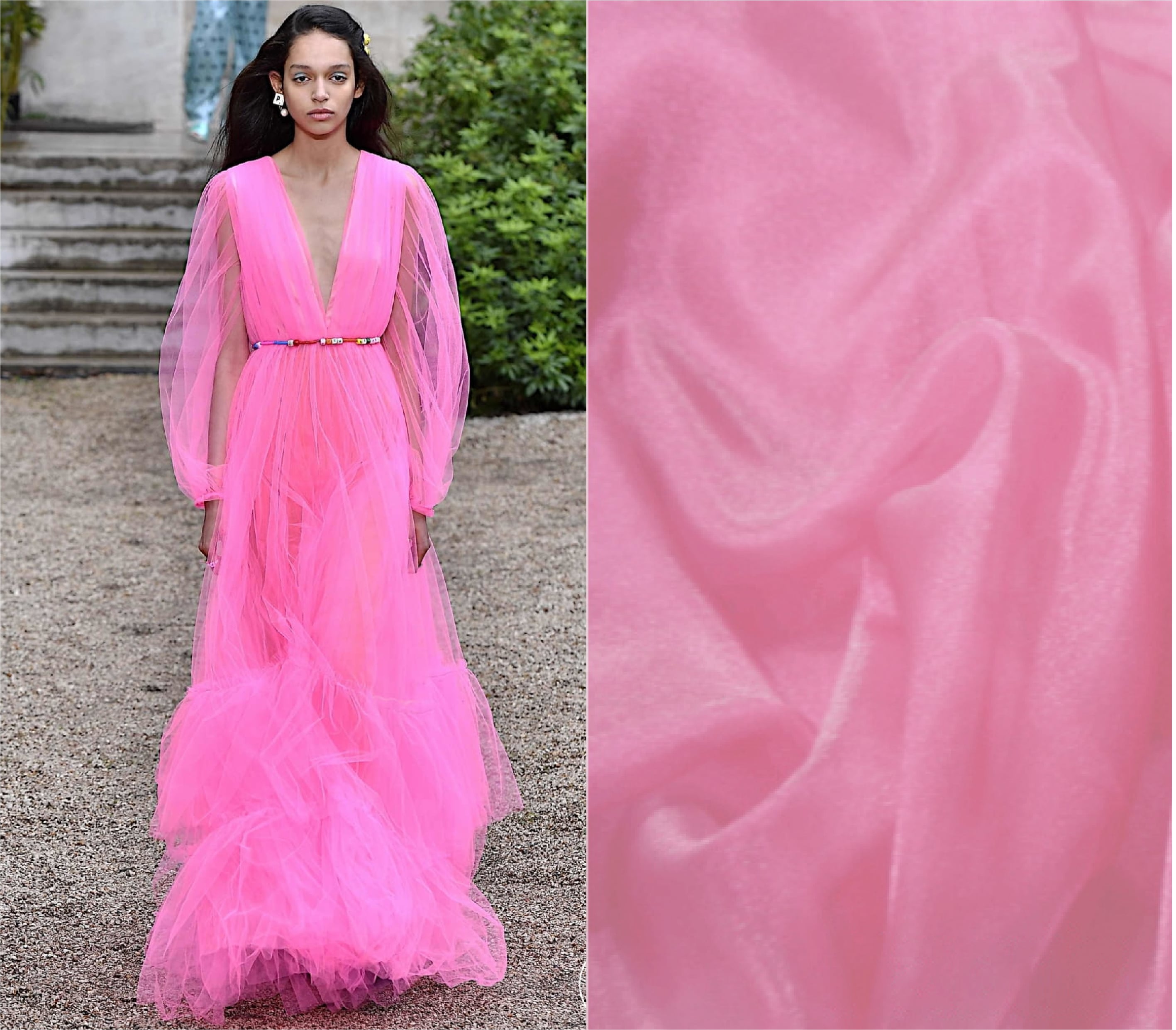 Here we have it again another great use of our Polyester crystal organza. You could create these beautiful bulbous sleeves and extremely ruffle hem with ease. The lightweight texture of this fabric allows wonder movement and a luxurious sheen finish!
We hope you enjoyed some of our spring summer 2020 selection. We'll be back with some Fall Winter picks soon!
Check out our last blog post here
---