Feel Good Fabric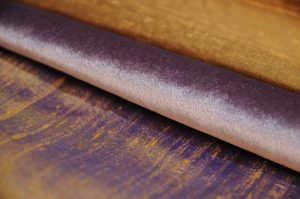 Fabric to lounge on, that looks and feels soft. That's what we mean by soft feel upholstery. I have hand picked some of the best in our collection to show off in this upholstery blog. Click on for fore info…
The soft Upholstery range
Cotton Velvet
Crushed Velvet
Dupion Silk
Woven and Tweed Style
Curtain Fabric
Chenille
Faux Fur


The Velvets
Shaken or stirred, smooth or crunchy, these are decisions we all have to make ! Our range of velvet upholstery fabric gives you the options of textured or smooth, but you don't even have to choose. Mixing textures for interior design is a popular contemporary theme which works from neutrals to brights.
In the smooth range we have Malta, Regency, and Luxury Plush velvet, these all have a good strong backing designed for upholstery use and heavy curtains. We also stock classic cotton velvet, this 100% cotton velvet is better suited for draping and soft furnishings such as cushion covers as the fabric had a more fluid feel than upholstery backed velvet. For a textured crushed finish, go for a bit of bling….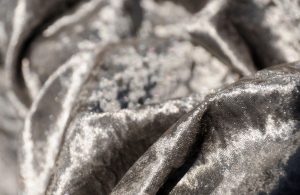 Bling Crushed Upholstery Velvet
A stunning showstopper of a fabric! perfect for a visual centrepiece. No matter where you choose to place the fabric, the light will catch it. This is due to the random directions of the gently crushed pile. In soft and subdued lighting the velvet reflects the light around it to give a textured metallic look, yet still with the softness of a great quality velvet. In vivid sunlight the fabric really comes alive, the lustre of the fibres reflect the light and brightens up the velvet considerably, making it shimmer.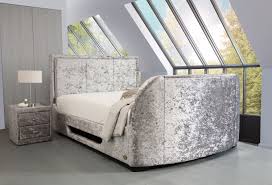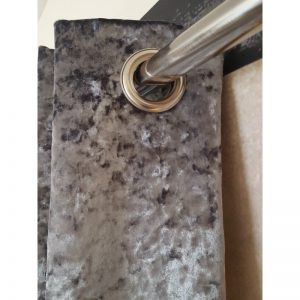 You can use bling fabric in any room and it will immediately become a main feature. You can go light and airy with contemporary silvers or create a boudoir look with rich reds and golds. Bling also meets the British safety standards for fire retardant use. So if you are creating interiors for bars to hotel bedrooms, you can rest assured this will be safe to use.
Malta Luxury Upholstery Velvet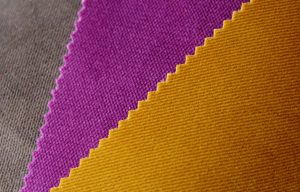 Our Malta Velvet is very popular with bars cafe's and restaurants, the colour collection consists of fifteen elegant shades from neutrals to more saturated gold and boysnberry as you can see in the image above. Malta upholstery velvet comes in a fire retardant or NON fire retardant choice. you have the same range of colours to choose from.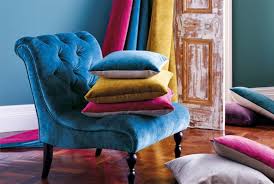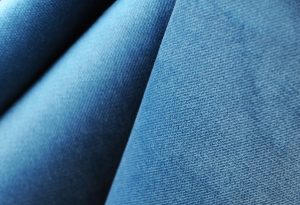 Chenille Chic
With a slightly more raised pile than classic velvet and a neater look than crushed velvet, Elite Upholstery Velour balances elegantly in the middle of our velvet range. The pile is textured with a faint criss crossing which adds an attractive tactile look and feel to the fabric.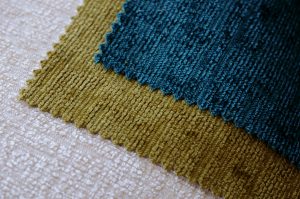 Elite Velour has proven to be a good "all rounder"for upholstery in all sorts of styles. Seen in smart living rooms to hotel suites and bars, its slightly textured design suits furniture from traditional to contemporary.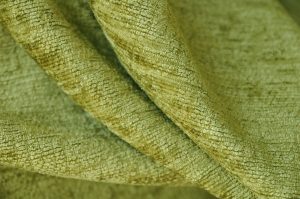 Faux Suede Real Style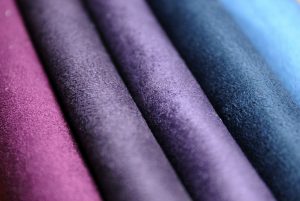 Soft feel suedette has a understated chic about it, what ever its used on. The soft brushed effect gives the fabric a matt finish, which really invites you to feel and it doesn't disappoint! Meltingly smooth and soft, this fabric has a luxury feel for a very reasonable price. We have heavy duty and lightweight options available, depending if you want to use the fabric for curtains or sofas.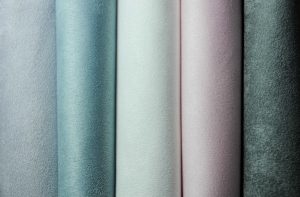 Woven Warmth
Malton Woven Upholstery Fabric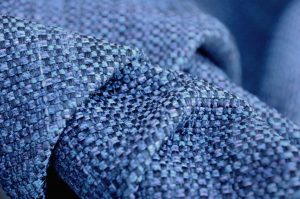 Amongst our woven upholstery fabric choices nestles Malton, a thick weave fabric with a traditional arts and craft look. The use of multi tones and mottled yarn shades gives Malton upholstery fabric a warm homely feel which works well for interior design in cosy pubs, coffee shops and cafes as well a home interiors.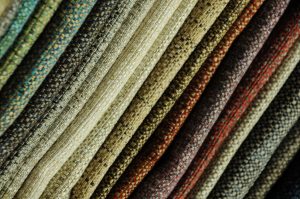 These fabric top picks are a small selection of our upholstery and furnishing ranges, have a scroll through our website or pop in-store to see more, or if you have an upholstery project in the making and need a little advise, give us a call on 0121 3592349
---