This week our imported Italian lining fabric has just landed in store. This beautiful lightweight lining fabric can of course be used in the classical way to line jackets and coats for men's and women's deigns, or take a look at the patterns and colours and see what inspires you.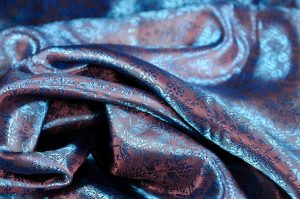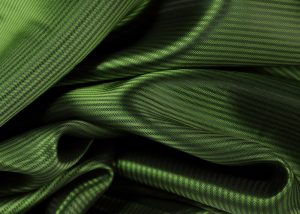 The fabric is made in Italy on a jacquard machine using two separate colours to form the damask pattern; this can vary from simple spots and stripes to more complex floral and filigree patterns.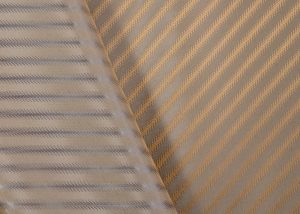 When using two shades of thread as with our Italian range, it creates a depth and slight texture to the pattern. Using a method of black or complementing colours will create depth and shades, or two different colours will make a multi dimensional two tone fabric which also boasts reversible qualities.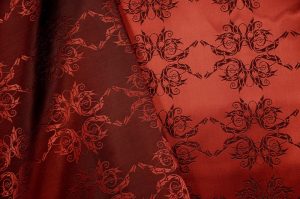 Jacquard fabric can vary hugely in weight and styles. It could be sheer and lightweight with an intricate  pattern or thick and heavy with a bold design ; it all depends on the threads that are used to make the fabric and the pattern adorned within the weave.
Jacquard Loom History
Traditionally jacquard fabric was manufactured by a long and laborious method which had to use several people at once to painstakingly create the fabric. It wasn't until 1725 when the method was updated and the loom method was vastly improved.
It was Joseph Marie Jacquard who realised that although the patterns were intricate they were also repetitive; this led him to devise an ingenious that could be controlled by one person rather than a team of workers. This new process would change the loom working for the better, less workers on one loom meant less room for mistakes, and a huge saving on labour.
Holes were punched into cards in order to create a pattern; the holes in this pattern would then allow the thread to be passed through at precise intervals, creating the fabric and the pattern at the same time, the pattern cards were attached together and revolved to the loom could continually make the fabric.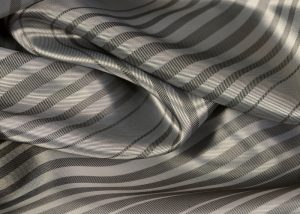 The jacquard loom then naturally improved as the industrial revolution took place, making faster and more complex machinery, which in turn made stunning fabric that could easily be repeated. Now the process can still be traditional but most contemporary machines are run by computers, developing the patterns digitally with specific programmes that can then produce designs crafted by skilled hand weavers or alone by machine only. 
If you want a closer look at these fine fabrics, contact us for samples or a swatch card.
---