When the venue and date of your big day is all set, you want the organisation of everything else to run smoothly so that it all comes together without any 'oh I should have thought of that' panics. One of the important parts of wedding planning is the decor to make such a special occasion look perfect. Type wedding decoration into a Google search and countless ideas will come up. Yet how to go about putting everything together is another matter, including the use of fabrics, paints, furnishing and decoration.

Choosing fabric
Some fabrics suit certain applications better than others, for example some hessian's are itchy next to the skin and can shed lint so may not be a good idea to cover a seat. One property that is advisable though are fire retardant fabrics especially if there are going to be any candles and many people and children.
Various types of fabrics can be used for decorations including chiffon, glitter fabric, hessian and jacquard fabrics. You can make decorations yourself if it is a simple design or granted that you have a good hand at sewing then you can try something which requires a bit more construction. On the other hand if your best skill is not measuring and using the sewing machine then there are plenty of places which do stitching services including us at Fabric UK. The other option is to purchase something. There are plenty of chair sashes and covers already made if you see something you think will work well and fit the chair you're using.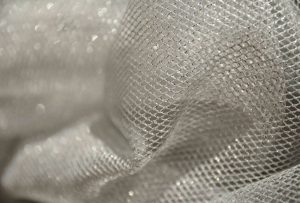 An obvious point would be to choose fabrics and colours which go with everything else such as any themes or colour schemes in order for everything to flow wonderfully.

Making a decision on ideas
Simple things can make just as good an impact as something more extravagant, it just depends on your personal taste and budget.
You're going to want to know what kind of chair you will be working with, if it is a tall chair, wide, padded, wooden and the places where you can tie fabric around. Ideas include just a simple bow, incorporated with a trim, or a name plate.
Ensure you can find all of your components before you settle on an idea.
Other bits of decoration which will work well in construction with the fabric or even by themselves include ribbon, flowers (real or faux), and balloons which can be given further decoration. Long or rectangular tables are suitable for long runners going down the middle. Hessian is very often used for this, although other fabrics can be used also.
Think about adding your own personal touch to wedding decorations, such as wedding goodie bags, name plates, or personalised candle and vases. One idea is to cover a section of a candle or vase, spray paint it one colour and then spray the other section another colour or with glitter. You can even wrap elastic bands around a vase and spray paint it and then take the bands off.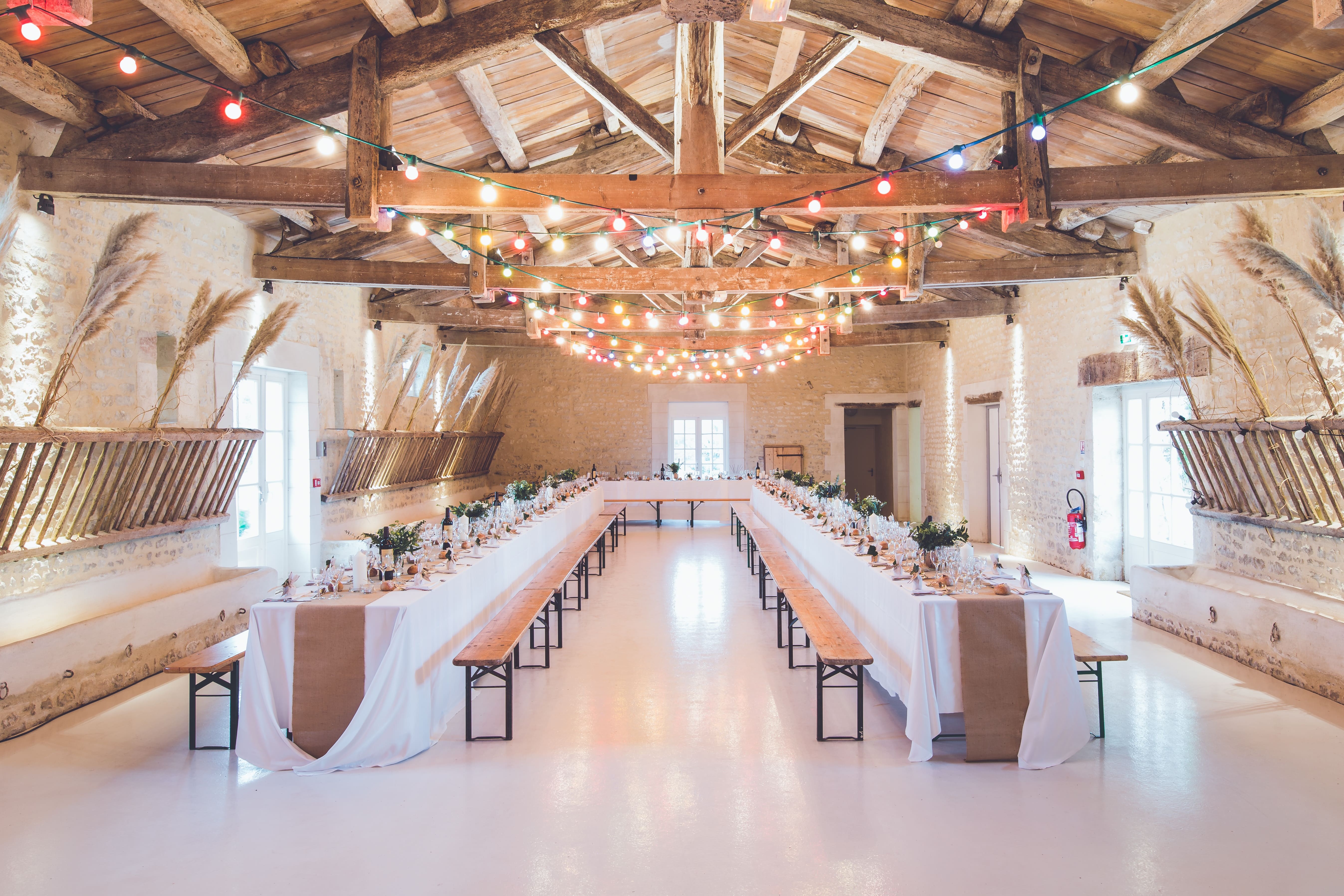 Getting organised
Remember to not just make decisions when sat with a laptop at home. Go see your venue, analyse and measure how big the tables are, how much room there is and what will be comfortable for the guests so that they are not knocking things over or trying to see over objects.
Decided on something and then you see beautiful flowers which you really want as your table centrepieces? So you don't jump from idea to idea, take notes and pictures of ideas that you like and which ones suit your venue before coming to a decision which is both beautiful and viable. Budget will inevitably be important so if you are on a budget keep notes of all prices.
At Fabric UK we provide stitching services. We also do fire retardant fabrics and services.
---