Pretty and Tough
Classic rough weave Hessian fabric with the extra element of a very useful laminated surface applied to the back of the fabric. The traditional rough jute fibres are loosely woven into a simple mesh weave which would normally let water through, but with the clever addition of the laminate backing stops liquid passing through the fabric.
We have a range delightful colours in the Laminated Hessian to choose from bright cheerful shades to natural Hessian all at £3.99 a metre and measuring 120 cm wide. These bright colours are popular with arts and craft makers, school projects and visual merchandising.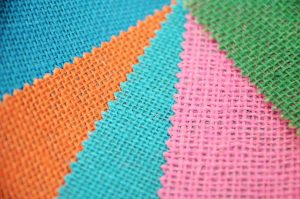 How Laminated Hessian Works
Laminated Hessian is used to prevent liquid from getting to the fabric and from getting to the item the fabric surrounds. This fabric is designed to keep a water tight covering whist keeping the attractive look of hessian. The traditional hessian fabric is perfectly normal on the surface, with the look and feel just the same as other coloured hessian fabric.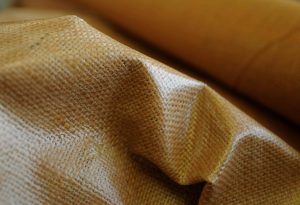 The difference lies underneath in a strong back coating of plastic which prevents any liquid and other soluble getting past the fabric. The coating is completely transparent, so the bright colours of the hessian are kept true.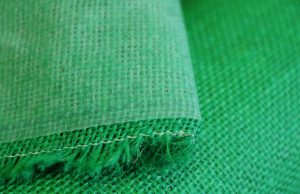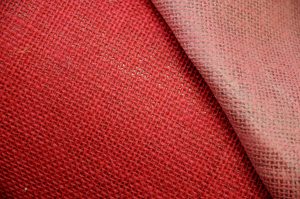 Laminated Hessian Uses
Ideal for fashion bags, practical storage bags, mats and table coverings. With ten colours available you can merge practical furniture coverings with existing interior designs or create bright coloured bags using a mix of the hessian shades we have.
The thick laminate covering creates a barrier between the Hessian and whatever is directly next to it, so it will keep items in bags clean and dry.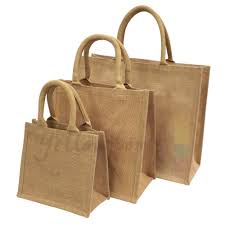 Laminated hessian can also make practical and attractive table coverings and runners.
The waterproofing qualities of the fabric ensure that you can place glasses, cups, soup bowls, vases and any liquid filled item on the fabric and it will guard the furniture underneath from any spillages and heat transfer.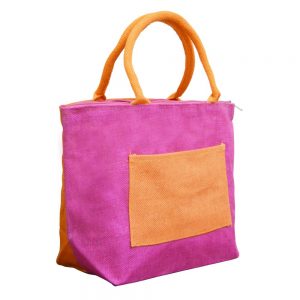 Market stall covers and outdoor structures benefit greatly from this weather proofing. Not only protecting from rain showers, the completely water tight laminated backing also works well as a wind break! So garden shading on lounges and picnic benches will protect from the wet weather as well as the sun.
If you have a structure you need covered, out textiles team will create your bespoke design exactly how you want. If you need clear panels and eyelets as part of your design these can easily be integrated.
Have a click on the link below for our laminated hessian, and give us a call if you have any questions.
http://www.fabricuk.com/91-hessian-fabrics
For free hessian fabric samples call us on 0121 359 2349