Vinyl and Leatherette
Here at Fabric UK we really do aim to provide fabric for any job. Apart from or classic textiles range we have many varied collections of Vinyl and Leatherette, ideal for car and vehicle upholstering. From basic black leatherette in various textural qualities to slick gloss and glitter vinyl, you can re upholster to keep with the cars classic look or customise to whatever vision you have.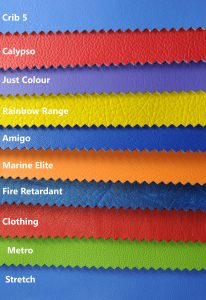 We have compiled a useful list of some of the most useful, popular and interesting vinyl leatherette so you can have a quick read through or just check out the images.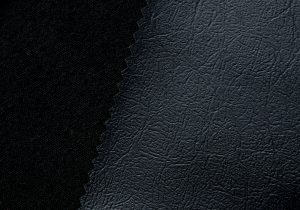 Weather resistant, non stretch, and flame retardant. A strong leatherette fabric manufactured for fold down soft top car hoods.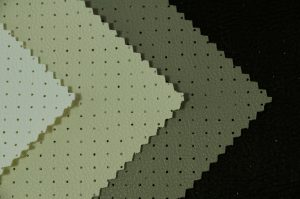 Car Headlining Fabric in beige, grey and black all with 2mm foam backing.
Embossed and Textured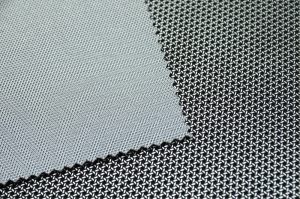 Techno Look Vinyl Leatherette, the ultimate vinyl leatherette collection for vehicle upholstery and statement detailing. We have nine vinyl leatherette's in the collection in blacks and silvers ranging from soft to a very strong metallic.
Nevada leatherette is a very soft leatherette inspired by new buck leather that's common place in cattle country areas of America, particularly the state of Nevada.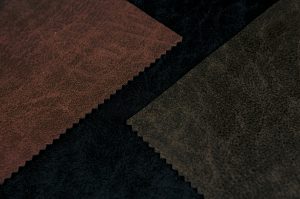 This synthetic version carries the similar brushed worn surfacethat gives new buck its distinctive feel.
Soft feel snake leatherette. The feel of this fabric is in between soft supple new buck suede and fine leatherette.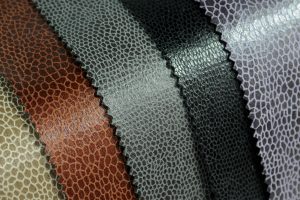 The snake pattern covering the fabric mimics the smaller scales of a snake or lizard, the finish has a soft sheen not too much, just the impression of a light polished suede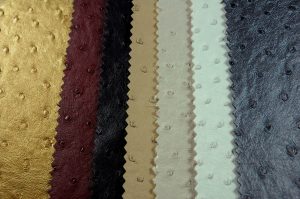 Ostrich leatherette fabric is created by clever textural embossing, this fabric accurately mimics ostrich shin leather often used in handbags, luggage, shoes and clothing.
Wow Factor
We stock many and varied vinyl leatherette fabrics ready for projects that will really stand out. You could use these fabrics for little detailing, or larger scale areas to really create an impact!
Stingray Vinyl Fabric is an irresistibly tactile fabric, deep embossing creates a bubbly surface whilst two tone colouring's bring out the 3D effect of the fabric.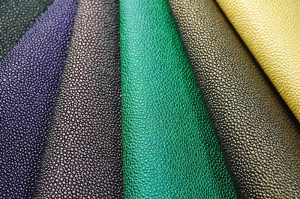 Snake Skin Textured Fabric gives homage to the beautiful pattern of the python, our realistic look and feel snake skin looks great in vehicle detailing.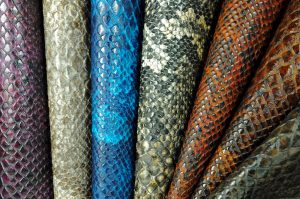 High Gloss Glitter Vinyl is a Very glossy vinyl packed with sparkly glitter. Smooth to the touch yet very glittery.

High Gloss Vinyl is a Super sleek vinyl fabric with a mirror like gloss covering the bold saturated colours or soft metallic shades.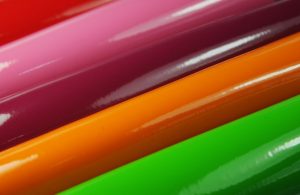 There are many more styles to choose from, if you'r near Birmingham pop in store to have a good look at our products. Or browse online at
http://www.fabricuk.com/12-leatherette-vinyls
Any queries at all you can ring us on 0121 3597784
More Fabric blogs here
---