Tough, durable, waterproof,colourful and clean. PVC Coated Panama, with 18 colours available from bright to subtle, you can match the fabric to your decor. There are many other waterproof fabrics out there to choose from, but PVC Panama is particularly good as a protector due to the weight and the thick PVC coating. The fabrics itself is made from a strong plain cotton drill which is then oil and PVC coated. This creates fabric that can withstand constant tough and practical use.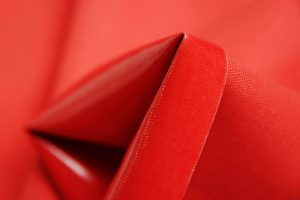 PVC Panama For Parties
Children's parties, teen parties, collage parties, uni parties, house parties… you get the idea. Any where there will be food and drink, followed by mess is a place this fabric should be! Splatters and spillages are inevitable so its best to cover up where you can. Kitchen worktops and sideboards are used to a bit of mess. But if you have any vintage cabinets or tables, its better to be safe than sorry.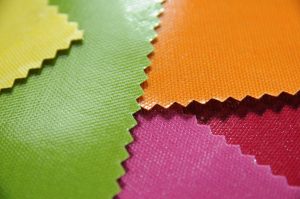 If you want to get the fabric to fit where you need to cover exactly, first clear a bit of space. Lay out the PVC panama and turn the table or cabinet upside down and place it over the fabric. Simply draw around it and cut out, done. Sharp scissors will do the trick, the fabric is very easy to cut into any shape needed.
Farmers Markets and Food Stalls
Softer more neutral shades will look great at farmers markets stalls. The food at these events usually promotes natural sources and colour schemes are often found in creams and beige neutral shades. Also cream or off white gives a cleaner impression when around food. There is bound to be the odd splodge of food when serving customers. You can wipe it up straight away, or if you cant clean up till later, use warm water to wipe away any persistent sticky mess.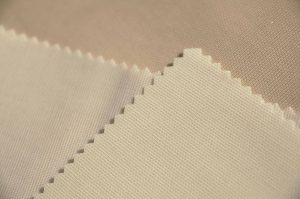 ---