Just in case it had slipped your attention, Christmas is less than a month away, but there is still plenty of time to create some fabulous gifts with an individual touch and surprisingly in a quick and inexpensive way. Here are some ideas to inspire you using a range of fabrics.
Fabric-covered boxes
Fabric is easier to use than paper, as it is pliable and fits into corners more neatly than stiff paper. It also needs to be thick enough to disguise the original box, but not so thick as to make a lumpy finish.
You will need: a sturdy box with a lid, some Christmas or other patterned fabric, PVC adhesive.
Instructions: lay the box on the fabric to determine how much you need (allow 1 cm of overlap all around). Cut two pieces of fabric – one to cover the outside of the box (including lid) and one to cover the inside. Turn the hems over and press to crease; unfold. Fold the fabric into corners again to determine fit; trim if necessary. Bend the corners over at 45 degrees and press; unfold. Cut the corner diagonally along the crease. Lightly apply glue to the inside of the box. Press the fabric on firmly, smoothing out any wrinkles. Let dry and repeat for the outside of the box.
This technique can also be used to cover books, folders and other similar items you may already have lying around the house that are in need of a merry makeover.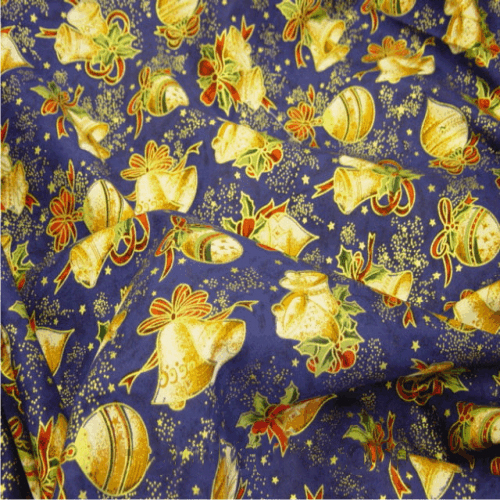 Fabric gift bags
For those people who know how to do simple stitching, a fabric gift bag makes a beautifully unique present in itself, or alternatively it can be used in place of a traditional stocking to hold a number of smaller gifts.
You will need: Christmas or other patterned fabric, ribbon, straight pins, needle and thread.
Instructions: cut out two identical panels, slightly bigger than the size of the finished bag. Fold the top edge of each piece in to form a tube for the ribbon and pin in place. Sew a tight straight stitch across each folded piece of fabric, leaving enough space to thread a ribbon or string through the tube once you are finished. Place the panels right side together and sew around the three remaining sides using a stretch stitch, starting and ending below the tube at the top. Turn the bag right side out and thread the ribbon through using a safety pin or similar.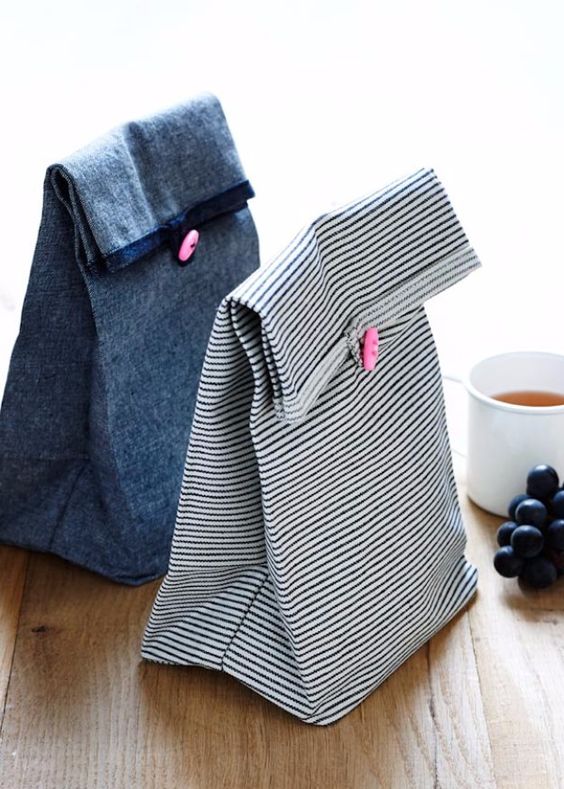 Cushion covers
If you are feeling a little more adventurous, making a cushion cover is easier than you think. Measure your cushion pad (or check size on label) and add 3 cm to each measurement to allow for 1.5cm seam allowances. Mark out this area on your fabric, once for the cushion front and again for the back. Pin the cushion front and back together with right sides facing and us a tacking stitch 1.5 cm in from edges round three sides and four corners, leaving a gap on one side. Machine-stitch close to the tacking, reversing for a few stitches to secure the thread ends. Remove the tacking. On heavier-weight fabrics, such as velvets, clip across the corners to prevent bulges. Turn your cushion cover right side out, press and insert the cushion pad. Using a needle and matching thread, slip stitch the opening to seal the cover. This method can also be used to cover seat pads for chairs to add that extra festive touch to your Christmas party. Any small pieces of material remaining can be turned into matching napkin rings or to trim coordinated place cards with a little imagination.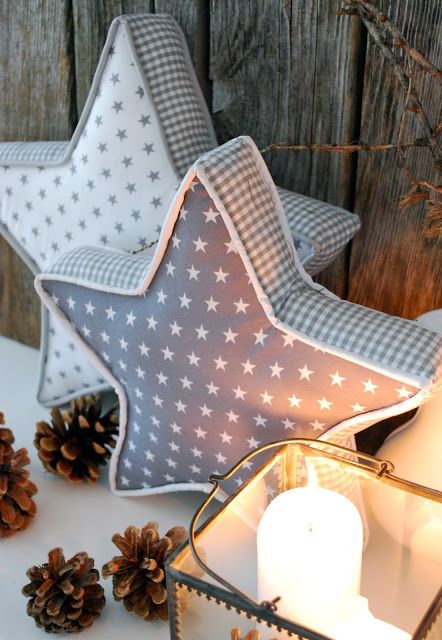 When you have had fun making these great ideas, why not gather up any left-over scraps and let them turn them into colourful and fun tree ornaments or bunting to decorate the room?
---