When you find out more about smart fabrics, they may start to sound like something out of a sci-fi movie. As technology develops we will be able to use smart fabrics sooner than you might think. Although the academics who have pioneered it claim that they won't be available commercially for at least twenty years yet the technology behind smart fabrics could be developed tomorrow if a company thinks there is a market for it.
"Karma Chameleon" is a project currently being carried out by a group of Canadian researchers who are investigating ways to weave electronic fabric into clothes to allow them to become smart garments – clothes that could change the way they look and behave. It is based on incorporating electronic technology, using energy drawn from the wearer's body and motions. This energy can be stored in the garment, and has incredible potential. The fibres consist of multiple layers of polymers, which, when stretched and drawn out to a small diameter, begin to interact with each other. The resulting fabrics represent a significant advance in the development of "smart textiles".
The interactive electronic fabrics harness power directly from the human body, store that energy, and then use it to change the garments' visual properties. Until now, researchers have experimented with using it to create colour changing fabric, as well as for a portable energy source to charge mobile phones and other electronics. There are many other potentially useful applications. For instance, there is the possibility of clothes which are able to warm the wearer – giving the chance of wearing Hawaiian shirts and shorts in winter. Or the yarn could be incorporated into military uniforms to lighten a load of equipment that includes batteries and wires. It could even be used to change and control the physical shape of the garment. This could be developed into performance art – where the appearance of the fabric is controlled by someone other than the wearer.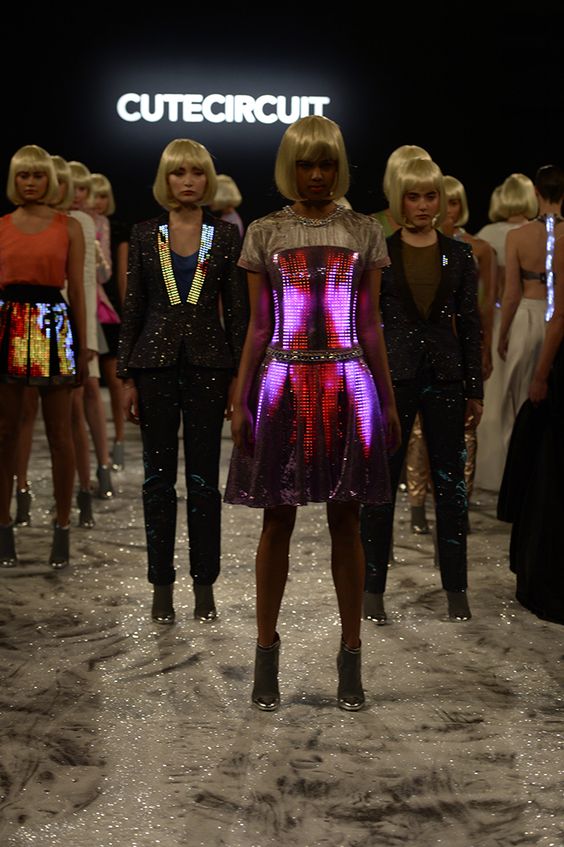 And it doesn't stop there: in addition to GPS socks that can be programmed with map directions, there are many possible non-clothing uses. With minor adaptations to the source of energy, for example through harnessing solar power, materials such as tent canvases or window blinds can be temperature-regulated. Furnishing fabrics and floor and wall-coverings could be colour-adjusted according to the room decor and the shape and design of screens and awnings could be altered without the use of complicated machinery and labour. There are also many prospective uses for smart fabrics in the fields of sports and wellness, medicine and disaster reduction.
"We propose to develop a collection of interactive electronic garments constructed out of a new generation of composite fibres that are able to harness power directly from the human body, store that energy, and then use it to change their own visual properties. These animated garments will change colour and illuminate on the body in response to physical movement," the team explains on its website.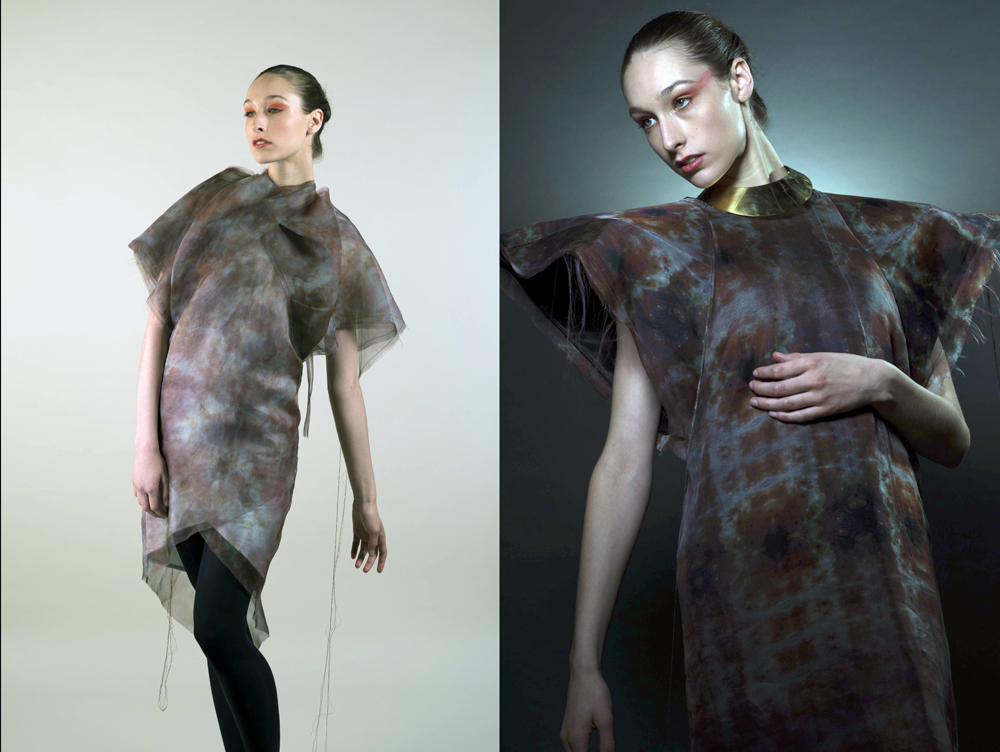 ---