We all know that the many fabrics sold on this website can be used to create a wide variety of different clothing patterns and styles, but that's not all that they are useful for. With a touch of creativity many of them can also be used to add an extra touch of magic to more mundane everyday items.
Take scrapbooks for example. We all love to keep photographs of our most treasured memories and the classic scrapbook is one of the best ways to keep a track of all the people and places that make our lives great. So why not add an extra little spark to your by using your spare pieces of fabric to decorate and line your photographs?
Not only will you be creating a unique and stylish scrapbook that is unique to your own personal tastes, but you will also be ensuring that the spare bits of fabric you have end up finding a use, rather than just being thrown away, so you will end up getting the most bang for your buck.
While any fabric is generally fit for purpose when it comes to matting a photo album or creating borders around your pictures, felt is probably the most versatile and customisable.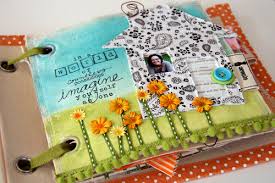 This material is ideal for many different reasons. For a start it doesn't fray when it is cut, meaning that you can make nice clean cuts and not have to worry about the edges starting to a look a little bit jagged. Felt allows for straight edges every time, which ensures that your scrapbook will maintain a neat and tidy look.
Not only that but the fabric is also easy manipulate, allowing for holes to be cut and punched into it without too much trouble. Cutting out letters for page titles or creating the perfect space for a photograph is a doddle and the fabric can also be used easily with most glues and adhesives.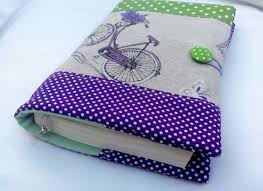 Finally, it can also be written on in most instances, if you have decent chalk or a good quality marker pen, meaning that you can truly express your creativity while working with the fabric. It's available in many different colours too!
That isn't to say that other fabrics can't be used for the idea. In fact, many people even prefer the fraying effect that can be gained from using different types of fabrics, which can be manipulated and customised to the heart's content if you feel it adds to the design of your particular scrapbook.
Combining fabrics can also have an extremely cool effect, allowing for the creation of multi-layered photo borders.
So how do you get started? Luckily it's nice and easy, so here's a step-by-step of how to create a photo border using the fabric of your choice.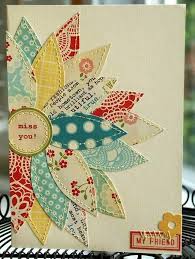 Creating a photo border for a scrapbook using fabrics
You should start the fabric by measuring the photograph you want to create a border for and cutting out a piece of fabric that is 1cm larger on all sides that the photo itself. Use pinking shears to trim the edges as much as possible. If you want to create something more funky than the average square border be sure to leave yourself a little more than the 1cm so that you can have a play around.
If you are using a fabric that frays you may need to use shears to tidy up a little bit. Alternatively, if fraying is your style, why not pull at the threads lightly to create a rougher feel?
Finally be sure to use a good leather punching kit to create any holes that you think you may need before applying your adhesive. Be sure not to go too crazy with the glue else it will be visible on the photo edges and the sides of the fabric.
There you have it. Just like that you have a scrapbook that is completely unique to you. Don't be afraid to experiment, especially if you are able to create multiple copies of the photographs.
---