Leatherette Vinyl Techno Look
The ultimate Leatherette Vinyl Techno Look collection for upholstery, interior design and statement detailing. We have nine vinyl leatherette's in this collection, all in classic blacks and silvers ranging from soft to a very strong metallic. Click on to see more of this awesome leatherette vinyl….
Etched Circles
The 1st is Etched Circles, a tactile vinyl with a shallow embossing of random overlapping small circles seemingly etched into the vinyl which cleverly catch the light at different points.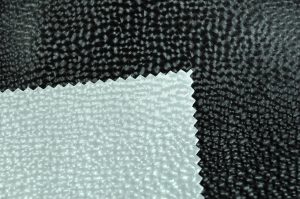 Mesh Look
The next two in the range are Techno Look Mesh Effect and Techno Look Carbon Grid. Both these fabrics give the impression of being a see through mesh.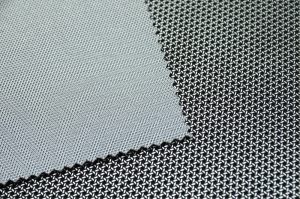 The Carbon Grid has a embossed surface in a silver hexagonal grid effect with a black background. This dual tone and texture causes the vinyl to look as if its two separate layers, as if a silver mesh is laid over a black background. The second, Techno Look Mesh Effect is a finer look mesh in a soft metallic silver shade.
Small Check Effect
Both of these option have a small textured check pattern just a few millimetres across. Techno Look Check available in soft silver and black. This vinyl leatherette uses shallow embossing to make a simple and classic check design.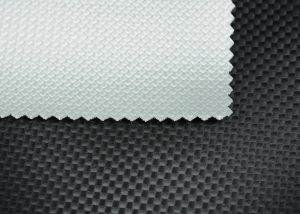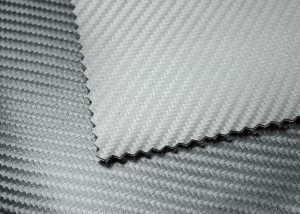 Techno Look Block Stripe is a smart and uniform design using shallow embossing to make a pattern of very small blocks that appear to run in diagonal lines due to the light hitting the slightly different textures of the surface. This vinyl is available in three options black, gunmetal and silver.
Prince of Wales Metal Style!
Next in the collection is Techno Look Metallic Tweed. This Vinyl uses deep embossing to create a very shiny and metallic depiction of the classic Prince of Wales Tweed pattern! On paper it may sound odd, but trust me it looks really cool. Order a sample to see for yourself.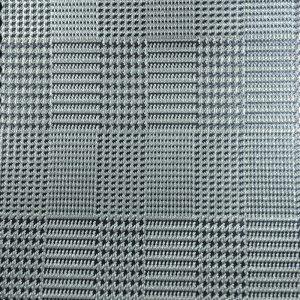 Simply Silver
The utterly stunning Techno Look Silver Leatherette. Simply named, this fabric really is what it says, a very very metallic silver leatherette with a powerful shine and a true bright silver finish.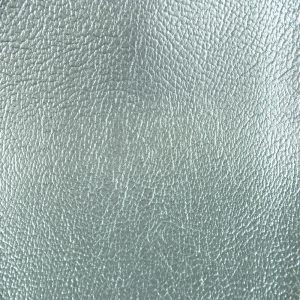 The surface is textured to depict a classic used leather look which looks awesome juxtaposed with the bright silver. Order a sample to see how silvery it really is!
Heavy Texture
Techno Look Metal Ripple is a deep embossed vinyl leatherette that creates a pleasing visual and textural effect which looks rather like closely gathered ripples.The use of a darker pewter tone in the background and silver on the surface adds further depth to this look.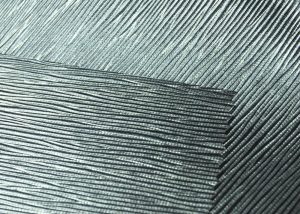 Moving Light
And last in the collection is Techno Look Cascade.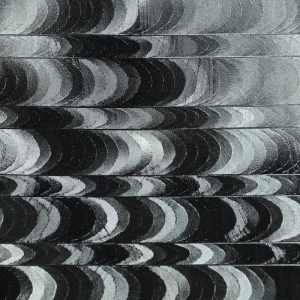 With a clever method of embossing into the vinyl at different levels to catch the light a distinctive pattern of overlapping of circles is created which forms a cascade of crescent shapes, the light reflects at so many different intervals it really looks like the pattern is moving.
Custumise
These leatherette fabric look absolutely stunning used for vehicle customising. Side and top panels lined with any of these would make a great addition to your car, van or camper! The texture effect of this collection works perfectly with smooth plain colours for seating or with classic black leatherette.
This fabric has also been in demand for interior designs in bars, pubs, coffee houses and clubs. These are a number of ways to get the most out of this fabric and you don't always need a lot to make an impact. Lengths of this leatherette can be applied in panels as a feature wall, cut to cover tables and bar areas, even doors to give a really contemporary look.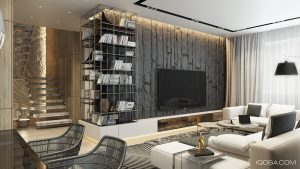 A popular contemporary interior design trend is mixing basic hard building mediums such as metal, wood and stone with softer traditional fabrics like leather fur and wool. Mixing rustic with sleek contemporary lines is a look that can work with every room in the house, kitchens and bathrooms benefit from clean lines and metal work surfaces.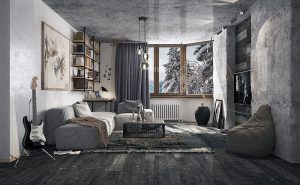 Panels in the silver metallic embossed finishes would be an easy and cost effective way of achieving this look. The metal ripple, carbon grid and mesh look would work particularly well as dinning or coffee table covers and applied onto doors, cupboards, walls and floors.
If and of these leatherette's give some inspiration for your next project, just give us a call to get you hands on a few free samples!
---