Vinyl and Leatherette
Here at Fabric UK we really do aim to provide fabric for any job. Apart from or classic textiles range we have many varied collections of Vinyl and Leatherette, ideal for car and vehicle upholstering. From basic black leatherette in various textural qualities to slick gloss and glitter vinyl, you can re upholster to keep with the cars classic look or customise to whatever vision you have.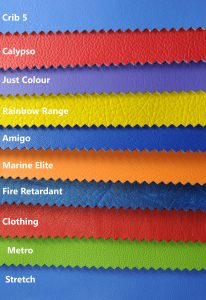 We have compiled a useful list of some of the most useful, popular and interesting vinyl leatherette so you can have a quick read through or just check out the images.
Continue reading "Vehicle Vinyl and Leatherette"
---
For help and advice please call us on Tel: 0121 359 2349