Vinyl and Leatherette Fabric – Our Range
We have a vast range of vinyl and leatherette fabric available here at Fabric UK to fit a range of creative and functional needs.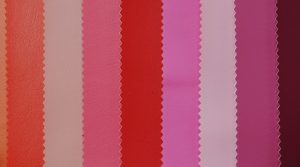 The vinyls and leatherette come in a range of weights. The thinner of the vinyls are more suitable for clothing as weight makes the fabric more manageable to cut and shape. The thicker vinyls are ideal for upholstery projects whether its for customising your car seats to creating a retro dinner look for your kitchen.
---
For help and advice please call us on Tel: 0121 359 2349