Halloween has become an annual excuse to dress up, and why not?There are so many directions to go, it's an ideal time to come up with some wacky ideas. Halloween has come a long way from doom and gloom displays and standard spooky scenes. Halloween has personality, everyone has their own version and ideas have gone way beyond witches and ghosts.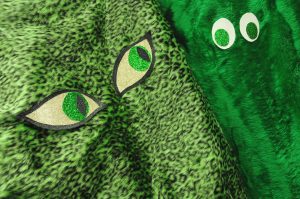 Halloween dress up has grown from classic horror inspired themes to the weird and wonderful. Anything goes now, cute monsters, glamorous Gothic, sci-fi, horror, or fantasy. You don't even have to go for a creepy theme, funny is the new Halloween scene. You can add a twist to the traditional or come up with a personal pun related costume to get the laughs. Whatever you go for, have fun with it. You don't have to spend too much time or money on a costume to get a great effect.
Here are some quick fire ideas you can play with. Easy to use fabric for quick costume ideas for all ages and themes. Click on to see ….
Continue reading "Fantasy Fabrics for Halloween Costumes"
---
For help and advice please call us on Tel: 0121 359 2349