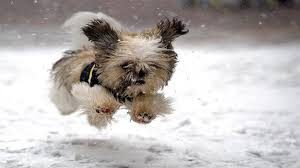 The days are chilly, evenings starting at 3 pm  and when wind and rain team up it can feel like they are bulling you into giving in and staying at home. Don't! Winter walks with your dogs can be a lot of fun, you just need to make sure you are both well protected from the elements then head outdoors for a mini winter adventure!
Be Safe Be Seen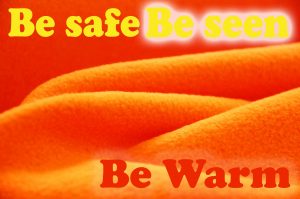 Early morning walkies in pitch black?  Make sure you are visible to traffic, cyclists and other people, whether you live in quieter countryside or a busy city.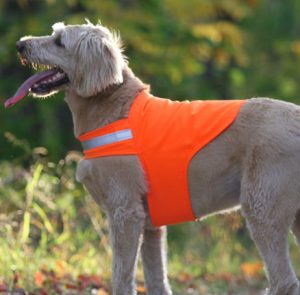 Just by wearing a jacket or waistcoat made from florescent fabric you will increase you and your pet's visibility by a huge amount, giving drivers more time to move out of your way. We have high visibility fabric available in waterproof to keep you dry, fleecy to keep you warm and even quilted waterproof to do both jobs at the same time!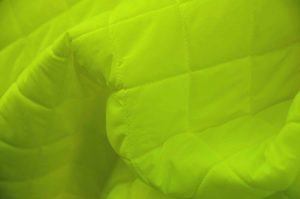 Looking Good

Want to smarten up for a Saturday morning coffee with your four legged friend in tow? Or meeting up with someone for a doggy date?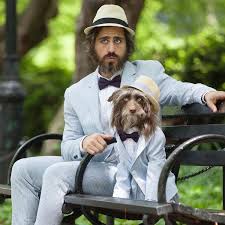 There are loads of doggy jacket options out there but why not make one yourself or even better, a matching pair for you and your pet that will certainly be a conversation starter!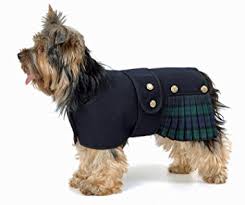 Our of all the fabric options, our favourite here is tartan. Available in cute pinks, bold sparkly bright to traditional rich greens, pop in to see the range and get you and your pet tartened up!
Get Camouflaged 

Camouflage fabric, originally made to keep you hidden but there is some great camo clothing out there that needs to be seen. Urban or countryside, classic green camo looks great on all sorts of clothing, so why not get your pets kitted out in camo.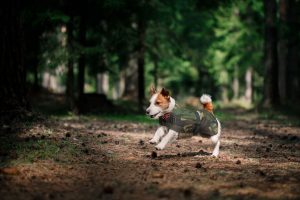 For really practical camo, we have waterproof camo patterns in quilted, waxed cotton, waterproof PU fabric and heavy duty cordura. Or for days where rain isn't an issue, 100% cotton camo it ideal for pets,the breathable nature of cotton means the cotton will keep your dog (or cat or horse) warm but still let their skin breathe.
Get Quilted!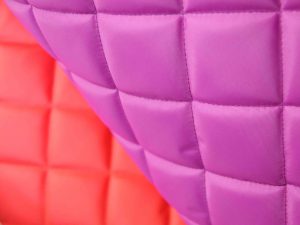 Our quilted collection comes in a range of fabrics, all fully stitch quilted with hollow fibre wadding inside. We have water proof PU fabric which is lightweight and protects against showers, antique waxed quilted cotton for a more robust finish which will withstand torrential downpours and muddy excursions!
For a softer feel poly cotton in quilted is ideal for pet bedding and lightweight pet coats, soft to sleep on plus it can be washed on a cool  temperature when it gets too messy.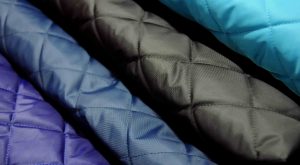 Quilted suedette is a smart choice for doggy waistcoats,  on dry chilly days it will help to protect form windy weather, and  our quilted leatherette can also come in handy for car seat covers and car boot protection, the padded interior adds comfort whilst the leatherette is wipe clean and looks great in a car interior.
Fleece Fabrics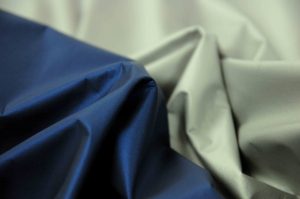 The range of fleece available has grown considerably in the past few years due to clever fabric technology which has resulted in creating very practical waterproof and breathable micro fine fabric.
This high tech super fabric consists of three layers ;
 *top layer is a ultra fine soft micro fleece
*middle layer a waterproof lining
*bottom layer a perforated breathable fabric
Ideal for sporting activities, the fabric allows keeps the body warm and dry whist letting excess heat escape so you or or your four legged friend wont don't feel clammy whilst going for a run!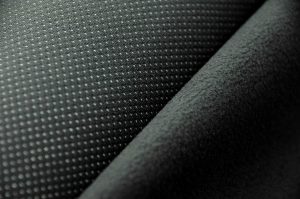 The surface of this functional fleece fabric feels very smooth and soft, underneath the fabric is teamed with a waterproof lay which in itself looks very cool. The waterproof layer has a soft metallic sheen to it, the navy has a soft metallic navy waterproof side and the black has a soft silver waterproof side.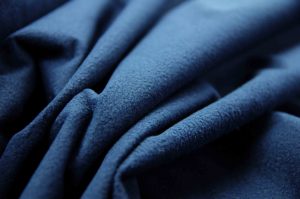 The fabric is designed to be used for outdoor active wear, so the fleece is thinner than average so there is more movement in the garment. This fabric would work well in drizzle to heavy showers , but best kept to slightly warmer months, Spring through to Autumn. For doggie jackets though,this fabric would still be good for quick walkies rather than epic country hikes in the rain!
Antique Waxed Fabric
Classic British country style, very functional very smart. Traditionally this fabric was used for outdoor clothing for country pursuits such as horse riding, hunting, shooting and fishing. The fabric is able to withstand prolonged exposure to the elements which is why it suits country pursuits where you will be outside for hours at a time.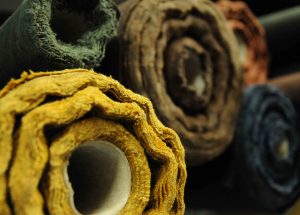 The waxed jacket gained fans outside the rural parts of Britain for its iconic country look and its popularity grew from what was first a necessary functional garment to more of a style choice.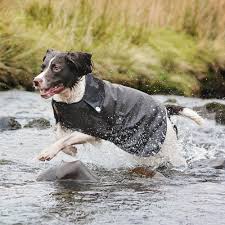 The fabric is made from 100% cotton which is then coated with a paraffin based wax. This coating gives excellent protection from rain, sleet, snow, hail, sea spray and muddy splashes! Although its mainly seen on people, this fabric and its quilted variety are also used on horses and dogs jackets to keep them cosy and dry and looking good at the same time.
Quilted Waxed Fabric
Protection from the rain, wind, chilly mornings,muddy splashes and the fabric has a very classic country style look. Smart and extremely practical, this hard wearing waxed cotton is most often seen on jackets, rucksacks and satchels for hardy outdoor use.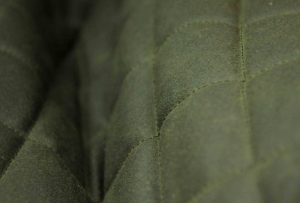 This quilted version adds extra protection and comfort to the wearer, whether that's you, your dog or your horse! Use of waxed fabric for equestrian pursuits has been a standard for some tine now, the properties of this fabric make an attractive choice for coats for humans, horses and dogs who spend days at a time outdoors in extreme weather conditions. The fabric is ready backed with a smooth waterproof lining, so to make a jacket for your horse, dog, cat or hamster you just need to finish off along the sides to neaten up the coat and its done.
---