Fabrics can be categorised in many ways, e.g. dress fabrics, outdoor and display. Similarly it can be categorised by seasons, like winter collection, summer collection, autumn collection, etcetera. In this article I am going to shed light on the summer fabrics collection.
Categorisation as summer fabric
Many fabrics can be listed in the summer collection, due to their nature, their make and their design. They can be used for different purposes e.g. decoration, summer fashion cloths, summer dresses and for display. Below I am going to categorise different fabrics and describe the reasons as to why they can be categorised as summer fabric.
Outdoor and waterproof fabrics
Those fabrics that can be used for gazebos, tents, shelters or sun shades can be classified as outdoor fabrics. A fabric can be categorised as waterproof or water repellent. Examples of such fabrics are Outdoor Waterproof Acrylic Fabric, Awning Fabrics and Canvas Water repellent Fabric.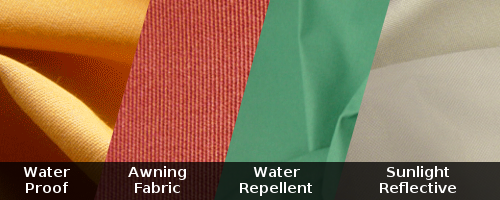 There are many fabrics which reflect UV and other harmful rays whilst also being waterproof, they are the best choice for cars, air-crafts, boats, etcetera. Such fabrics keep the temperature down due to their reflective nature of sunlight and harmful UV rays. A best example of such fabrics would be Sunlight Reflective and Waterproof Fabric.
Summer wear and Clothing fabrics
Some lightweight fabrics made 100% or partly from lightweight material, can be a good choice for summer wear. Such fabrics help in making summer clothing, trousers, tops, shirts and blouses, etcetera. A best example of such material is Cotton Jersey Fabric due to its 100% cotton nature. Similarly Crystal Organza is a lightweight semi opaque sheer fabric with a crystal effect make it a perfect choice for fancy dress, bridal wear and costumes.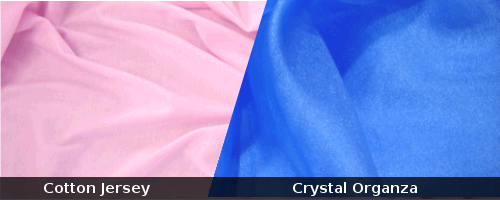 Summer display and decoration fabrics
Summer colours and prints also make a good choice for summer decoration. For example, Marine Pastel Shade Curtain Material is a nice choice for bedrooms and living rooms cushion covers and drapes in summer time due its summer colours design and as well as its 100% cotton composition nature. Similarly Fire Retardant Display Fabric are best to use in summer for stage decoration, barn displays and exhibition stands etc.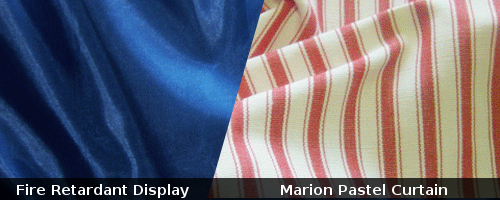 ---