Wouldn't you feel better showing off an outfit when someone or something hasn't suffered for it? The growing awareness of sustainable and ethical problems are highlighted on TV, through technology and on the internet. So it's no wonder major clothing companies have come under strong disapproval (such as with the collapse of the Rana Plaza building in Bangladesh) forcing them into a type of obligation to show that a conscious effort is being made to be more ethical and ecological.
The need for a good public image makes it complicated to know if it's all just a facade, in reality hiding minimal ethical practices as most brands now have a section on their website with their 'code of conduct.' So I have compiled a list of what I perceive to be brands with the best intentions. Whilst there is no guarantee that the companies listed below are 100% reliable, they certainly shine through amongst the rest.
Trying to make this list became a little confusing at times due to the lack in transparency of information, this is what makes it complicated because companies release little information with a lack of clarity. So as I pointed out in a previous post, the best sustainable practice is to not buy hoards of unnecessary clothing and go for quality rather than quantity. This doesn't just mean the quality of the clothing but also the quality of the workers lives.
I found that the best brands are the ones whose first intentions were to be sustainable so that it is built into the brand DNA rather than trying to become more sustainable afterwards. The most well-known and common shops are these mass production, 5 ranges a season, fast fashion big brands. So how about when you next buy online you try something from a smaller and probably newer label as there are some other cool brands out there.
Having studied fashion design, everything I have done so far has been based upon trends. But what I'm finding out now is that we don't actually need trends. What really is the purpose of this? To create excitement in the fashion industry and spur people to buy more clothes? Highly sustainable companies are more likely to concentrate on making less clothes, with extra thought going into fabrics, fit, quality and design of the garment. Read on to find out more from this list and information. Just remember, whilst this post is a good start, i'm sure that there is much more that can be added now and in the future.
Stella McCartney
As a vegetarian Stella McCartney doesn't use any real animal furs, skins and leathers. This makes design especially tricky for a high end designer due to the limitations of non-leather materials when making the highest quality shoes and clothing (real leather is very hardwearing and looks expensive). At Stella McCartney a lot of analysis goes into the company's materials to get the best match possible to real leather and furs without actually using them. Also an accessible designer label for many people, more so than other designers, the brand has collaborated with Adidas (another brand on this list) and is also well known for their lingerie. The brand essence is set on using the most environmentally friendly fabrics including wood exclusively from sustainable trees, recycled polyester and organic cotton.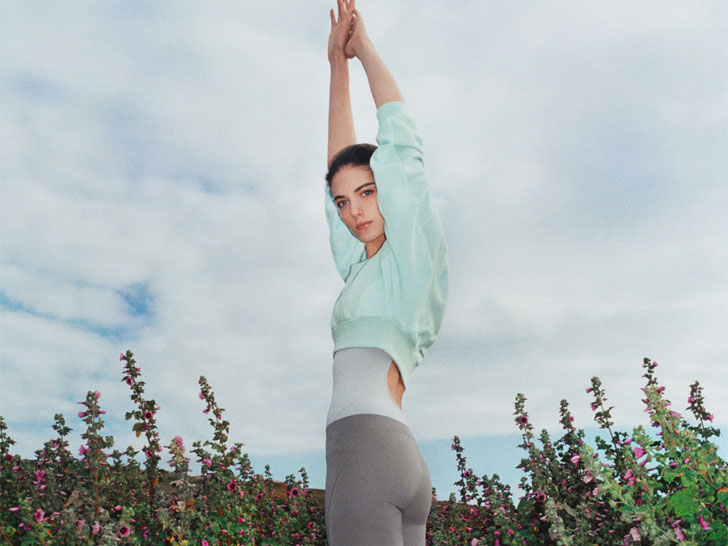 People Tree
People Tree sell clothing, all of which is made from at least 80% organic cotton. The negative side is that organic cotton can still be water intensive but it is much better than conventional cotton and People Tree have a strong aim to recycle everything they can. Their ethical stance comes from helping to bring the work of people with traditional skills including block printing and weaving in countries such as Bangladesh, Kenya and Mumbai to the market. This means that these amazing skills can stay alive and been seen and worn by others.
This is in contrast to fast fashion where large working groups are paid little to make more profit to keep the factory going and only get paid for their work once it is done, so they have to work very quickly to keep getting money. Fair Trade production doesn't have quick turnarounds, the smaller fair trade groups do not work in the same way, they will need more production time, likely leading to better quality products. The additional production time means that the price of the product will cost more to afford a fair wage, plus some money is paid to the workers initially and People Tree provide technical assistance and training for the workers which also costs money. To find out more go to the People Tree website.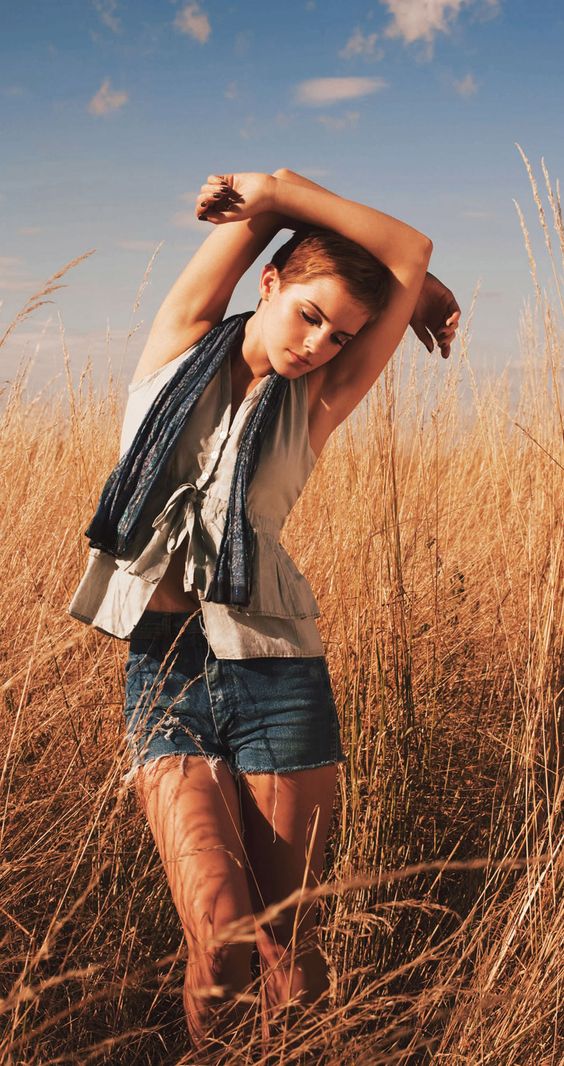 Reformation
Not at your average highstreet prices, but based in LA it does free worldwide shipping and returns and has both elegant and trendy pieces. With a name like Reformation it is clearly focused on making a change in ethical and sustainable practices from mainstream fashion. There is lots of information on the website, they use renewable fibres, left over fabric and repurpose clothing for their new collections with an added bonus of being dedicated to fitting the female figure, as diverse as it can be, with 'the perfect fit' being a strong part of their design ideology.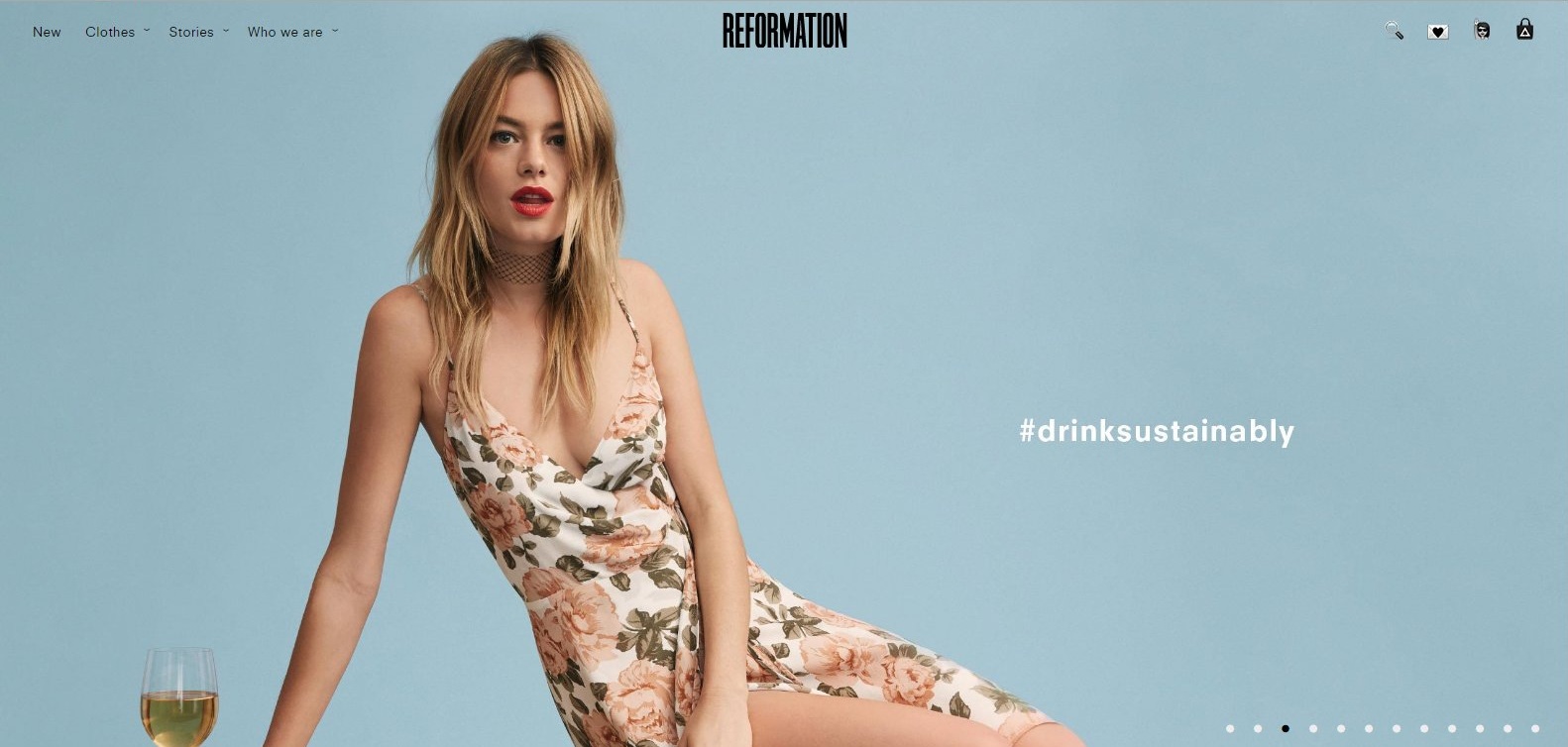 G-Star RAW
G-Star RAW, known for denim clothing, have come up with some incredible innovations. In 1996 they were the first to make untreated, raw denim fashionable. This is denim without any finishes such as acid wash and stonewashing which fades/ changes the colouration of denim as an aesthetic effect. In 2008 G-Star Raw introduced a Raw Sustainable collection consisting of Raw Nettle, Raw recycled and Raw Organic. In 2012 they increased the use of sustainable fabrics in their other collections. In 2014 G-Star started a Raw for the oceans projects making the first denim from recycled ocean plastic.
Gather and See
This is an online retailer which sells clothing from ethical and sustainable brands all in one place! You can shop by philosophy e.g. eco-friendly, organic or fair trade.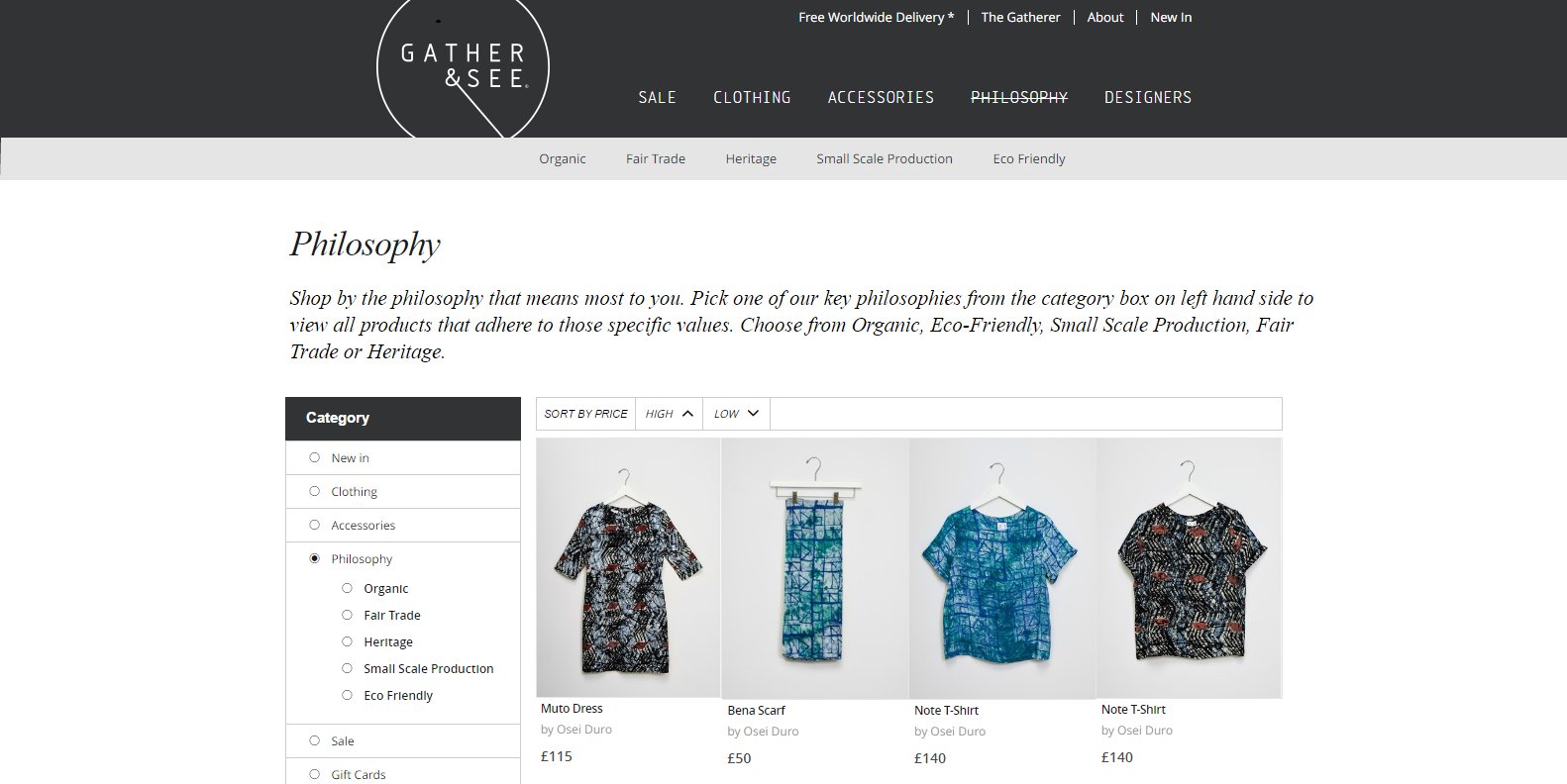 Adidas
Adidas have ranked top when reviewed by Corporate Knights for company sustainability policy. They also ranked higher than other brands on their transparency (ability to tell the public how they conduct their practices) and are the first sporting apparel company to release a yearly report on sustainability.
However just before the London 2012 Olympics they were criticized for the treatment of workers in Indonesia getting less than living wage, verbal abuse, and high pressure to deliver, pushing the workers to undertake extreme working hours. They have also been boycotted for their use of kangaroo skin for football boots. It is only in recent years that Adidas have been making noticeable changes from 2013. Like many major companies, Adidas outsource most of their production which means collaboration with suppliers is vital so that they share the same ethical and sustainable way of thinking. You can imagine that this is a challenge which is why Adidas ended 9 contacts with suppliers who failed to meet standards.
Other major areas of improvement for Adidas have been within research and development of new sustainable materials and technologies. As a performance wear brand technology is vital for advanced product development and as a profitable business they have the resources to implement new methods. Some examples include Dry Dye which is a waterless dyeing process that can help to cut millions of litres of water each year and reduce water pollution. Similarly to G Star Raw for the oceans, in 2015 Adidas released two prototype running trainers made from recycled plastic found in the oceans. To achieve this they partnered with Parely for the oceans and one of the shoes included 3D printing technology.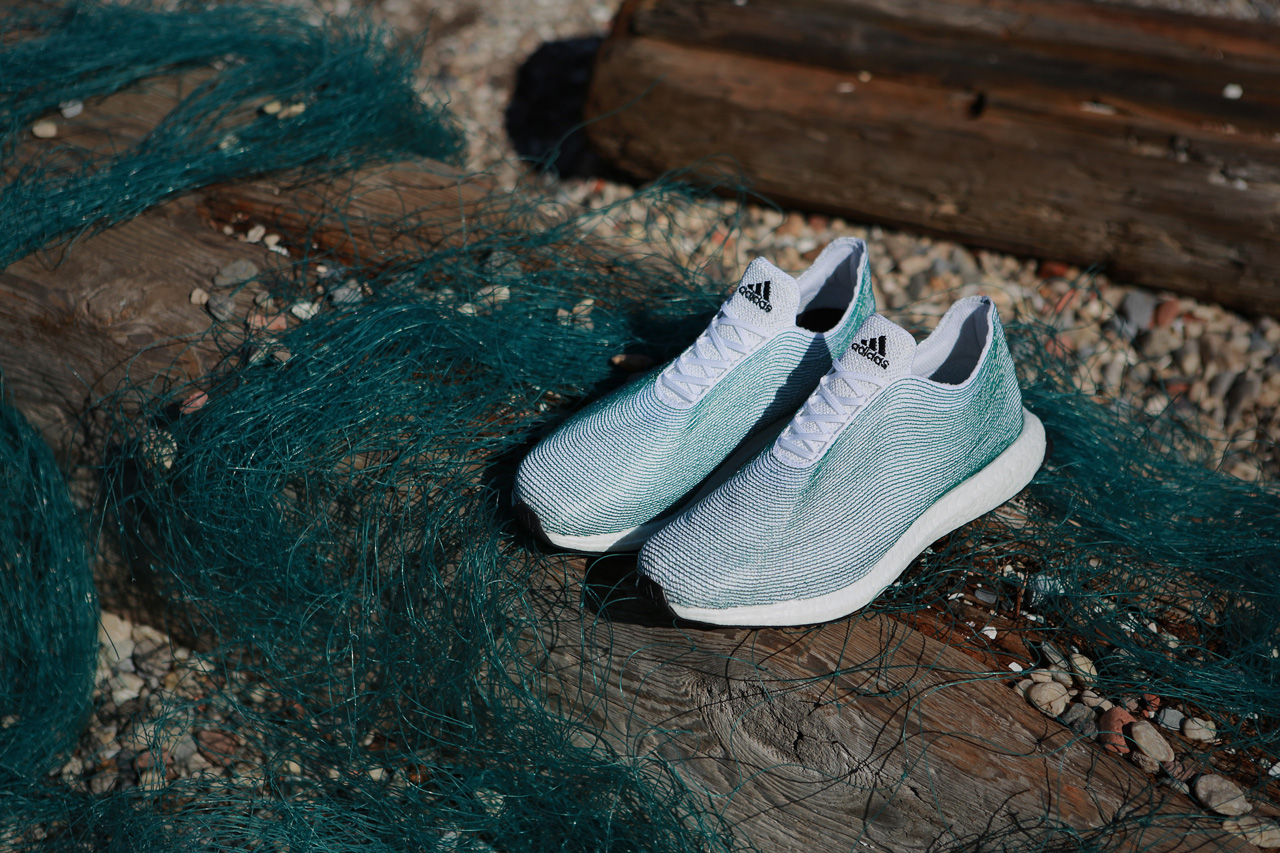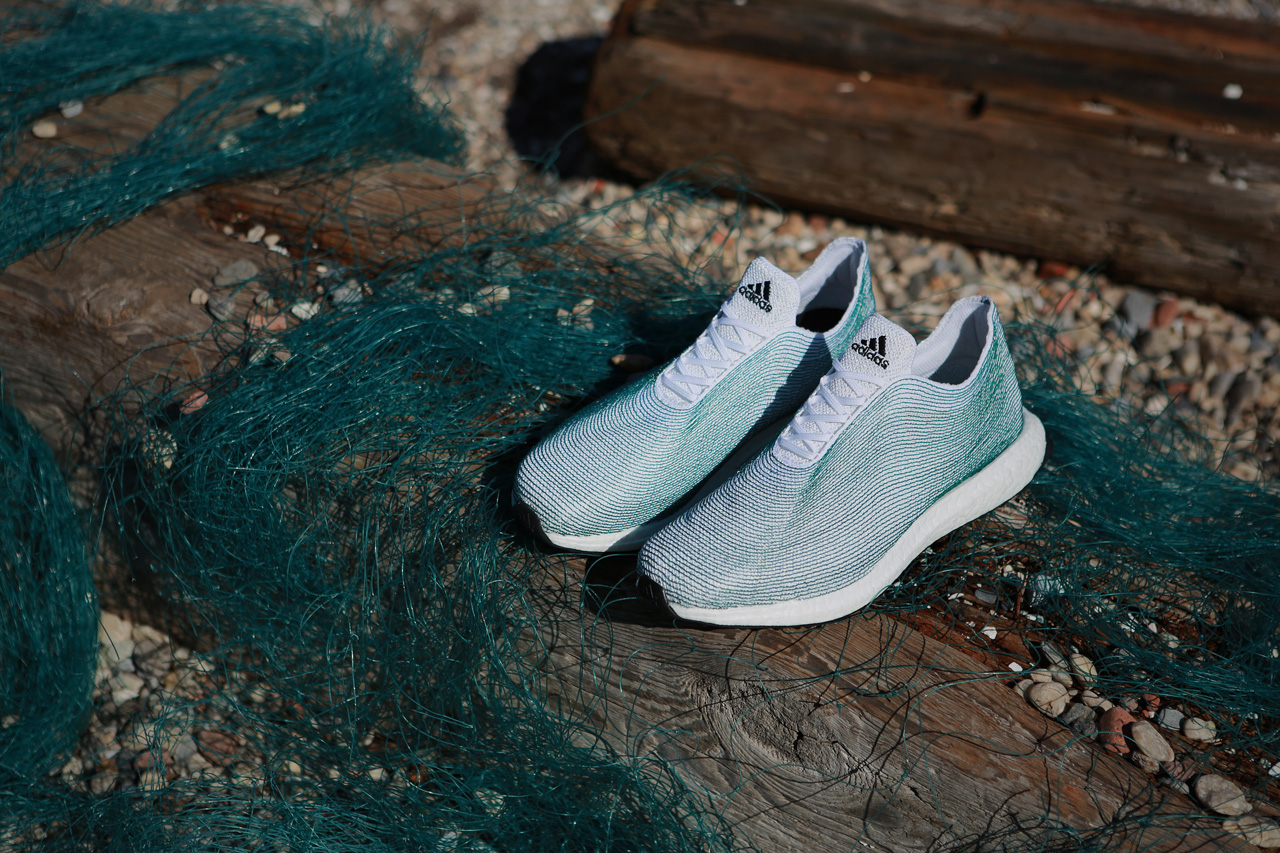 ASOS Africa
ASOS is the biggest online retailer and has two areas on the website dedicated to sustainability. One is the Eco-Edit which consists of all the brands they sell on the website which are obviously eco-friendly e.g. made with upcycled materials. Even better than this is the ASOS Africa collection, all the garments in this collection are manufactured in Kenya by a team called SOKO, a manufacturing business with fair environmental and social responsibility at its core.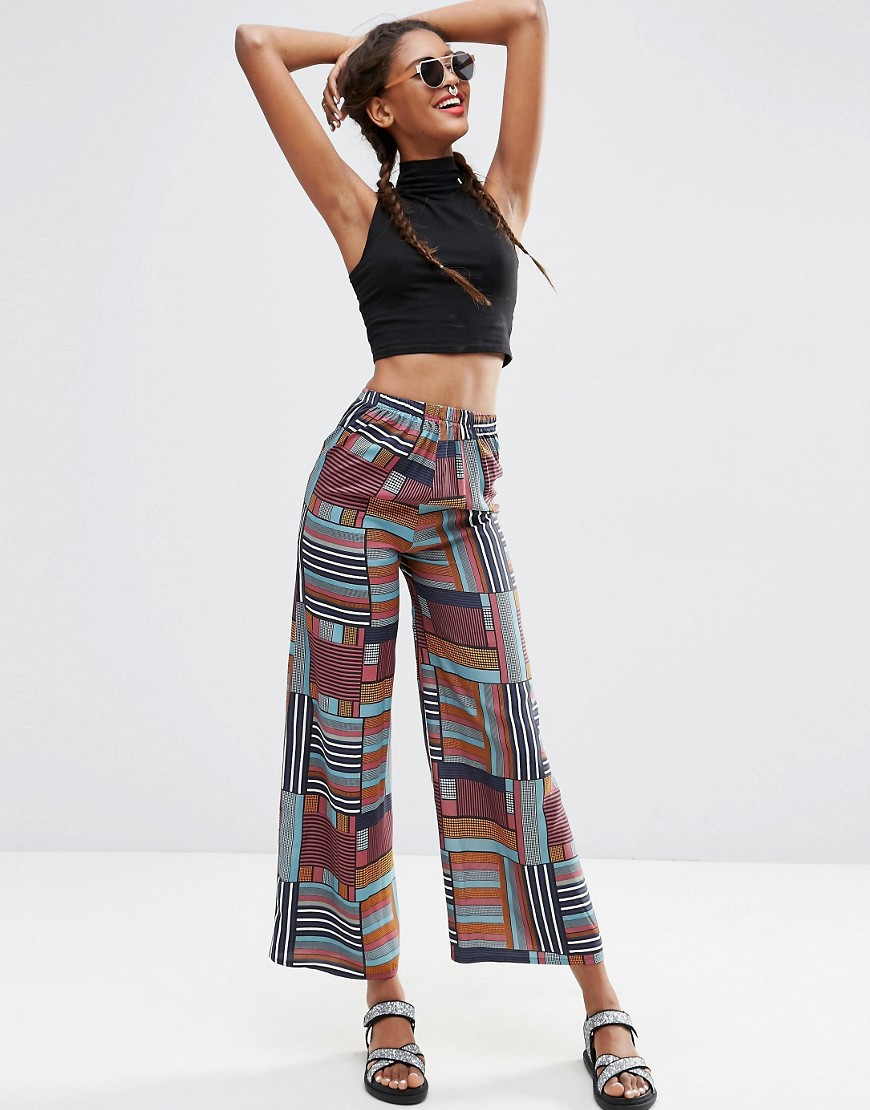 ---