Everyday wear to fabulous costumes.
Everyone needs a little extra sparkle now and then. Some people have to sparkle every day, some wait for events for an excuse to glitter up. I fall into the category of glitter all day every day, and more on the weekends. Why wait? Life is short and there is so much sparkle out there to cover yourself with.
This little blog focuses on how useful glitter fabric is for one off bespoke creations or for small batches for a craft business. The two glitter fabrics for these ideas are the large glitter fabric and the fine glitter fabric. As shown in the photo below, there is some difference in the size of the glitter which covers the strong poly-cotton fabric  backing. Which size you go for is up to you but some ideas work better with fine, some better with large. Both are very easy to cut and shape, though the fine glitter fabric is a little easier to work with so more intricate shapes will benefit from this surface.
Hairbands
Clips 
Little hair clips come in a multitude of designs, and if you are making them yourself, whats stopping you from making the designs bespoke for a gift or for you.  Cut out letters for names and make any words you want. You can buy clip attachments from craft shops and they will easily glue to the back of the glitter fabric.
Bows
The classic symmetrical triangular bow shape always looks super cute and are easy to make. Whether you have tiny hair clip bows or huge oversized bows for dresses or facinators, bow ties, bow broaches, or multi bow creations, have a go at making a bow.
There are many videos on you tube with step by step instruction on how to cut and make bows out of fabric.
Masks
Simple cutout masks are easy and quick to make with glitter fabric. Bold shapes and block colours look great, especial for children's animal themed masks and super hero masks. You can create far more elaborate designs by adding layers of detail with glitter glue, or adding on more shapes and colours of glitter fabric to the base design. You can go for a classic symmetrical style or cut different designs each side. Apart from having the pride of making something yourself, bespoke masks are great because you measure your head for the design, so the eyes will always be in the right place!
Crowns
Crowns are appearing on the heads of little prince and princess to grown up kings and queens. Go traditional, manga style, cute, mermaid, cut out or chunky. Adorn it with fake gems, your royal name, fake fur and what ever your highness may desire.
Hats
The thickness of the glitter fabric is ideal for adding large or small embellishments to existing hats to liven them up. Or you could cover them completely. Fascinators, top hats,Crown, bowler hats, cowgirl hats super hero hats. There is so much scope for creative expression with hats. I have shown images of quite straight forward designs, but you can be as elaborate as you want!
Burlesque
All of the themes above can be found as burlesque versions. These are usually much more elaborate designs for adults, often with a playful twist. Bows, animal ears, masks, hats, facinators, hearts, stars and unicorns are all firm favourites for a burlesque look. As well as many more outlandish and bizarre ideas. You don't have to take burlesque style to seriously, some of the best designs are when the utterly strange is transformed into a beautiful piece of head-wear.
I hope these images of fantastic glittery creations have inspired you to have a go yourself. Sketch out a few ideas first, then when you decide on an idea make a template on card. When your sure you have all the measurements and the design is right carefully cut out our using sharp scissors and an art knife for the tricky bits.
And don't forget if you want to have a closer look at the fabric, call us for your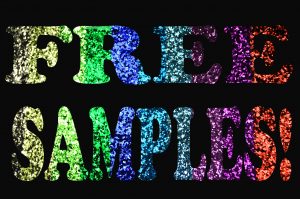 Until next time.
Go create.
---