We are inundated daily with individuals, small business and even very huge corporations in film and TV who have a great idea they want to run with, but not entirely sure how to go about it or what is available. That's when the fabric experts step in……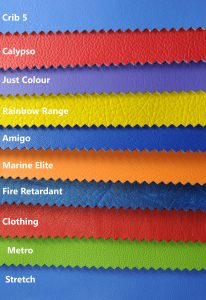 Get Talking
If you know what you need and order online or over the phone with us that's great but we go way beyond that. It's important to say that a large portion on phone calls and drop ins rely on our knowledge to get their projects going. This is a part of the business we all get enthusiastic about. It's like a mini fabric mission every time! We handle projects from every corner of every industry you can think of. After all people need fabrics for a multitude of reasons, and we have a multitude of fabric just waiting for that next job.
The Bizarre and the Brilliant
No matter what you planned project is, never be afraid to simply call us and ask questions. Apart from our large scale creative collaborations with festivals, retail stores film and TV, we deal with many creative individuals on a much smaller scale too. We have witnessed the creation of so many start up businesses with terrific ideas, and are proud to be a part of these projects.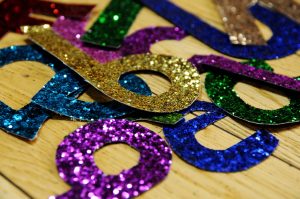 Practical and functional items, stunning and imaginative art installations, talented fashion designers, even comedy street art (think people running around Peckham dressed in giant letters spelling Peckham for a local promotional piece!) Large scale or small scale, we will listen carefully to your ideas then offer fabric suggestions to bring them to life.
Understanding the Brief
After the clients project or idea is explained fully, we can usually tell them immediately what fabric will suit the idea. Very often we are able to suggest fabrics so ideal for the situation it surprises the client! Often we suggest fabric and ideas the customer hasn't thought of, this is simply because we know our stock and whats available in the fabric world.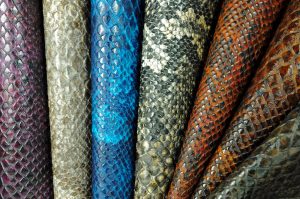 A good example is a client needing brown and tan shade leatherette for a cowboy ranch style steakhouse. I suggest our worn look new-buck feel leatherette and snake skin replica leatherette for trimmings and feature walls and yehaaa! a very happy client with realistic visual elements of the cowboy look in his new steakhouse!
There are so many fabrics out there, literally something for every job, its only when a customer gets to talk with a fabric expert that it becomes clear what's out there.
Samples and Project Packs
There may well be several fabric elements to your project. With interior designing this is often the case. These projects go to the more creative of the team members who then complete the task of collating a sample pack to match the colour palate of the job with a mixture of fabrics. Creating these packs is a more in depth job than simply gathering samples from a list. We already have a full time member of staff in our samples department for that task alone!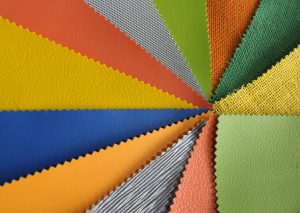 On average the pack will consist of specific fabric the client knows is needed, for example yellow leatherette, orange and green hessian. Having listened to or seen the brief we can include fabrics the customer may have mentioned in a vague description, some they are definitely interested in, some you think will fit the brief spot on, and maybe a wild card or two.
So if you think you need a little advice for your next fabric venture, don't hesitate to get on the phone to us! Alternatively, head to our Facebook page and give us a message there.
https://www.facebook.com/FabricUK/
---