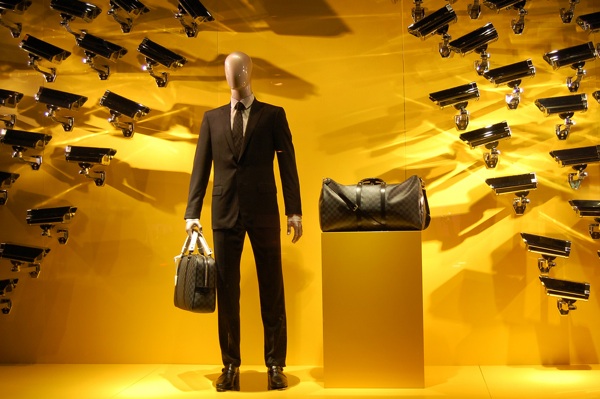 Creating Great Window Displays
Is your shop window display dull, cluttered with random objects and dead flies?
Do you want your display to grab attention?
Then you came to the right place. Visual Merchandising or window displays are a very powerful tool for selling. Retail stores, chain stores and mid sized shops are competing for business, especially as the festive season comes around again. Most window displays are lacklustre due to limited resources and imagination, whilst the chain stores have a template that they stick to, making the displays uniform and uninteresting, too bland to turn heads. Most retailers create badly laid out displays with little or no thought given to balance, colour or lighting. They are often messy, random and totally uninspiring.
A window display is your chance to turn people's heads and get customers into your shop. It is a chance to show your personal imagination, creativity and to stop customers in their High Street tracks, to make them turn back and engage them enough to get them in the door. Here we are going to guide you through the ART of making an arresting shop display that will swivel heads and earn you the footfall you need.
It's time to break the mould, get creative and start generating some interest in your business display.
Focal Point
To begin check your shop window, note where the customers eye level is going to fall, where the centre line is and good positions to place objects and products in order to grab the customers attention. It is a good practice to look in from the outside and put tape at key points in the window display, such as customer eye level. Find the focal point of your display-where you want the customers eyes to fall and place your products accordingly.
Tell a Story and Create a Setting
Too often we see displays following the same tired plan, recycled in every other shop window. At Christmas, displays consist of reds and greens with stockings and socks full of wrapped gifts, Halloween themes mostly feature pumpkins, bats, witches and Valentines day is often created using pinks and purples with red hearts.
To get things interesting and unique we need to start with the theme then extrapolate into a story. So for instance the theme Christmas might become the story of Scrooge, Halloween becomes the ghost story from The Corpse Bride or The Monkey's Paw, Valentines day could be the story of a broken heart and so on. Create a setting for your story, like a haunted castle or Scrooges Office this will help to fire not only your imagination but the customers as well.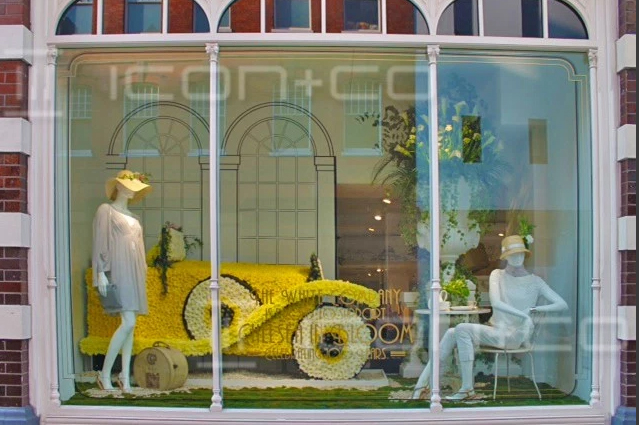 Now you have a whole lot more to play with than the stock Christmas or Halloween ideas being used by every other store display. You will see that by creating or following a simple story and placing your display in a setting, your window will be unique on the High St and 'unique gets attention'.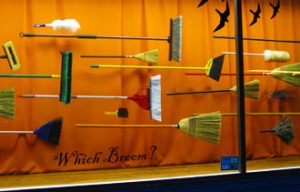 Simplicity-Colour-Balance
It is too easy to want to cram every product or line into your shop display but this can lead to an unfocused display. You need to keep it simple. The customer needs to be able to make sense of your display so group types of items together and keep the display free from clutter. you should be able to justify why each of the items is being displayed.
Be daring, if you want to stop people in their tracks, get them off the phone or stop the conversation they are having, you have to grab their attention. Emphasis should be paid to larger and smaller items in the display. If your display has all large items to the left and smaller to the right then, of course, your display will look unbalanced. The same if you place larger items towards the top of the display and smaller below the centre line then your display will probably look top heavy. A great way of working around this problem is to imagine a pair of scales in the window. Try to balance out the scales by placing a large item on one side and lots of smaller items on the other. Pay attention to colour – be bold.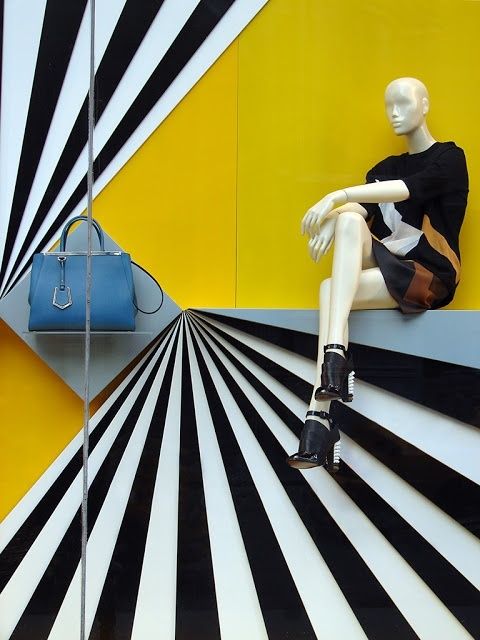 Use colours to create contrast or harmony. A colourful well balanced display will bring customers from the other side of the street if it's done properly.
Lighting
Invest in some spotlights. Lighting plays a crucial role in the success or failure of your window display. Try not to light directly from above the display as this will lead to some pretty ugly shadows. Try instead, lighting from the sides or front of the window. Casting shadows on the background will have the effect of bringing your focal point into view, the focal point can even be created just by the lighting. Having light coming from different angles will also help bring out the depth in your display. Imagine the creative and moody way you could light a Halloween themed display. Also, try leaving the display lights on after the store is closed. If your store is the only one with the lights on it is going to look like a real work of art next to the other dark displays on the street.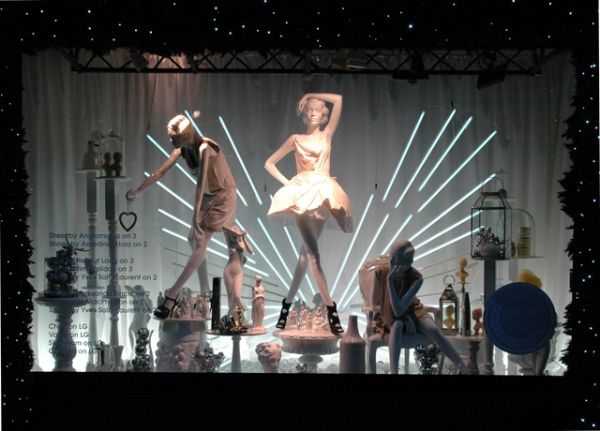 So, now you have some guidelines to get you started why not take a look at our great range of display fabrics. From cotton to suede, wide width satin and cotton sheeting, glitter, canvas and Velcro receptive fabrics. We are a great place to start sourcing for your window dressing project.
Our Fabrics for Visual Displays
Glitter Flake fabric
Also known as Moondust or Jazz, our glitter fabric comes with large or fine flakes which create a stunning, eye-catching sparkle effect, sure to grab the attention of shoppers. Imagine a black starfield sci-fi background or Star Trek inspired purple alien sky.
Available in 14 fabulous colours. KBT5436 large. KBT 5500 fine. Ideal for backgrounds, hangings and coverings. Follow this link to our official product page for more colours.
FR Display
If you are on a budget, why not take a look at our FR Display fabric. The perfect fabric for window dressing. This lightweight, polyester habutai(faux silk) is fire retardant, highly drape-able and has an eye catching sheen.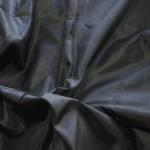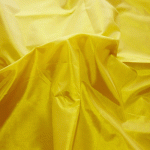 We have 25 colours available in one of our most popular fabric lines. KBT5438 Fire Retardant Display Fabric. Follow this link to our official product page for more colours.
Display Loop
fabric will give you a lot of control and allow you to get really creative. Our Velcro brand loop nylon fabric has a soft cushion feel and is receptive to Velcro backed objects. Create amazing background collages that can be altered and rolled out every year.
18 colours available in KBT3493 Display Loop Nylon. Follow this link to our official product page for more colours.
Display Suede
For a more elegant, luxurious window display, take a look at our Velveteen Display Suede. This fabric is soft with a suede like nap and is drape-able. Sure to give your window display a touch of class, this fabric comes in 12 deep colours. A favourite with jewellers.
KBT4726 Velveteen Display Suede in 12 colours. Follow this link to our official product page for more colours.
Canvas Fabric
Need a background fabric that will last. Try our canvas fabric. Tough, durable and comes in a great range of colours. This fabric is ideal to run from ceiling to under foot, instantly transforming your window setting. Use pins, fold and drape this highly versatile fabric. The toughness of this fabric make it great to re-use again and again for different projects and seasonal displays
Hessian
KBT4703 Canvas fabric. Durable fabric in rich colours. Follow this link for more colours.
Cheap and cheerful hessian in 16 colours and 2 choices of width. If you have a large area of your window display to cover and colour quickly and cheaply then Hessian is for you. A light, budget fabric with a loose weave.
KBT5712 Hessian fabric. For those on a tight budget. Use hessian to cover large areas cheaply. Follow this link for more colours.
So, what are you waiting for? Follow these tips and your display will stand out from the rest on the High St. Go to www.fabricuk.com and start sourcing fabric for you next visual merchandising masterpiece.
---