Here at Fabric UK cutting and preparation of fabric for order is done professionally, by our expert team using different type of fabric machines, tools and packing materials.
Cutting fabric
Depending on the nature of the fabrics and customers demands, fabrics can be cut manually. However, most of the time we use our fabric rolling machine to send nicely rolled, accurately measured and neatly cut fabric to our customers.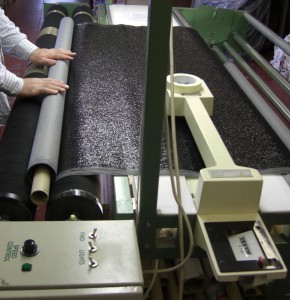 Fabric is placed in the rolling machine, and carefully rolled around the cardboard tube. The measuring meter fixed into the rolling machine, gives an accurate reading of the fabric's length. The fabric is then cut by the machine's built-in cutting tools.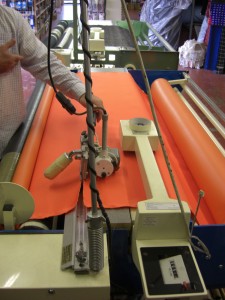 Packing and shipping
The rolled fabric is then transferred into our packing and shipping department. Here the fabric is carefully rolled into PVC sheeting to keep it safe from dust and water before it reaches the customer. The package is then labelled, stamped and handed over to our shipping services.
Delivery information
All UK Nation-wide orders are sent out by UK Royal Mail or other recognised shipping services with tracking facilities. It may take up to 2 to 3 days for an order to be delivered. For international order deliveries please visit our detailed shipping information.
---