What is Chroma Key Fabric also know as Green screen fabric?
Its a term most are familiar with, and chances are most of your Film and TV intake is full of it! When you see a wild animal or monster, we know its done with green screen fabric. Green Screen is essential if you want to create something out of the ordinary. And it's not just for scary monsters and fantastic landscapes, even the very basic backbone of TV such as news and weather reports rely on green screen fabric to create the scene. Find the fabric here
Extra Wide
Whole rolls of Chroma Key are difficult to source in the UK, witch leaves many companies no choice but to have it shipped in from overseas. Whilst this may be OK for the larger corporate companies, its not fair on the smaller ones. So we decided to take the matter into our own hands.
Working with our manufacturers in china we were able to create the ideal green for special effects work, with plenty of width to cover tall ceilings and large floors.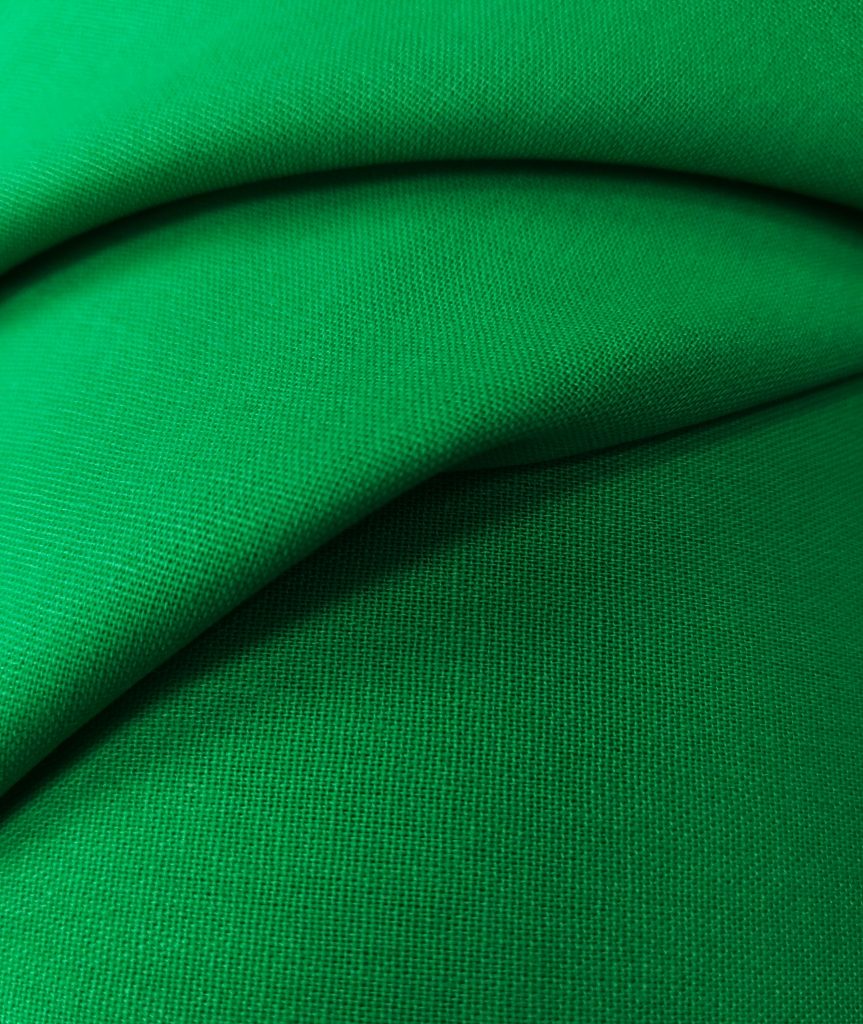 Green screen fabric – why Green?
If your wondering, why green? It's because it's no way near any skin tone (not on this planet anyhow). So when any humans are on set there wont be any problems with disappearing faces or limbs! When creating the special effects, you cant have the same shade of green as the fabric otherwise that part will disappear. However, if you do need something to disappear wearing the same shade will indeed have this effect. Which is precisely what puppeteers do when filming with hand held puppets. If you would like to learn more on the Green Screen process, check out this Wikipedia link for starters.
Get In Touch
If you are looking for quality green screen fabric for your collage, university, or studio just give us a call and let us know how much you need, we can sort your order over the phone. Alternatively, follow this link to our website to order online. This particular chroma key fabric is made from 100% cotton, deep dyed to the ideal shade of green for filming. As the fabric is pure cotton it's totally washable, so if scenes get messy don't worry! You can order as much as you want, starting from 1 metre. The width is a huge 3 metres wide so there is plenty to cover your set.
Check out the Fabric mystery card post here
---