Waterproof Garden Fabric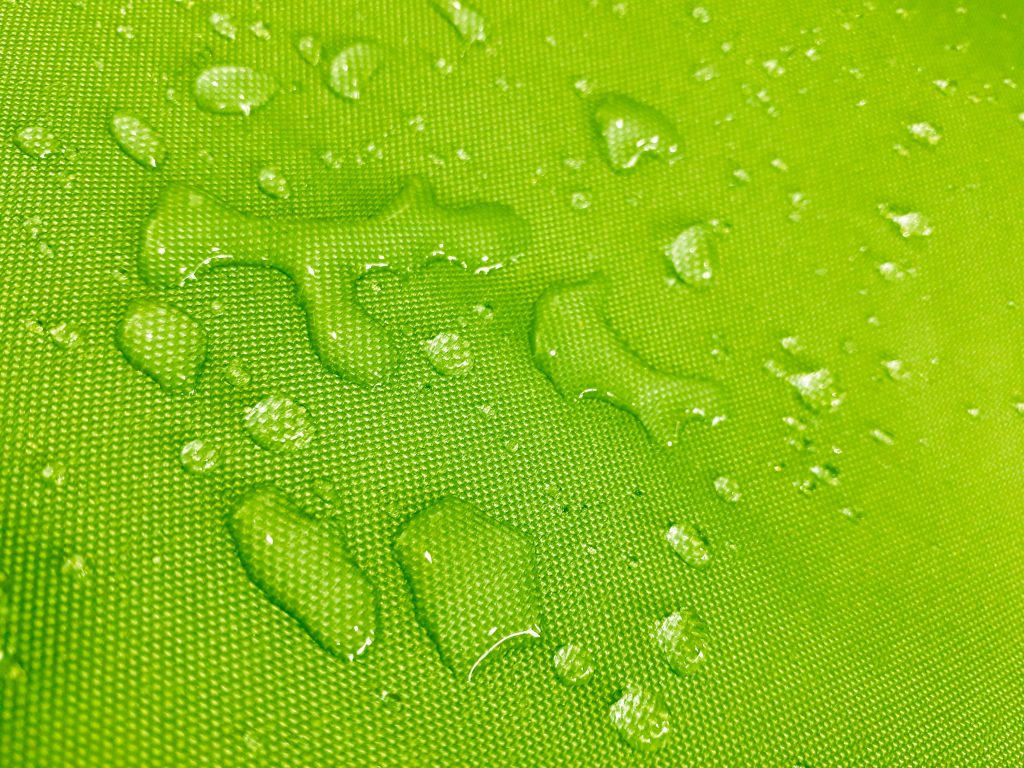 Brilliant for the garden, beanbag fabric is fully waterproof so you can feel free to get it messy! Easy to wipe clean, it will handle whatever gets thrown at it. Therefore, if your using it for a kids play area, that means mud, food, drinks and goodness knows what else!
100% Waterproof
As the image shows, the front and back are different. The weave of the fabric is noticeable on the front so this is the side that is mostly used when making seat covers, canopies and beanbags. From here it looks like a regular fabric. Whereas, underneath that you can see how tough its designed to be.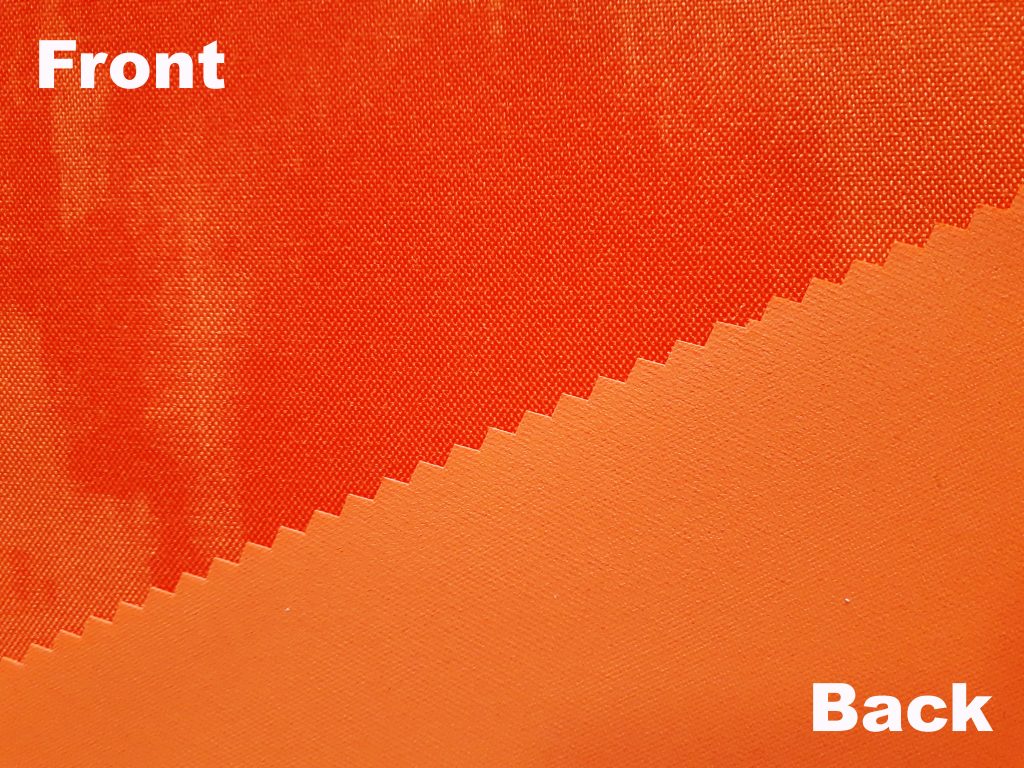 The underside is coated with a PVC layer that completely protects it from water. If you were to set a hosepipe on the fabric, nothing would get through. A better example is if the fabric is used for a canopy. If a downpour suddenly appears (as they often do) anything directly underneath the fabric will be safe.
Waterproof but Fire Retardant Too!
Yes, this outdoor waterproof fabric is actually fire retardant too. Certified for general public use. This is an ideal fabric for events and premises where as a result, you must use materials that pass the British Safety Standard. Certificates are available as a PDF on our website that you can easily print off.
The Colours
Sixteen colours are lined up ready for you to choose. Vibrant to deep shades, here is a run down of the range….
Bright and Beautiful
Big And Bold
Deep Shades
Classic Tones
Project Ideas
Planning on doing up you garden? Need some colour in your playschool or nursery? We can help you with whatever you plan to make. Just let us know your plans and we will get a quote to you from out textiles services department, quick as a splash. The fabric is just £6.49 a metre and 150 cm in width, hence you should grab a few bright colours!
Call 0121 3592349 and ask for Kat
---