3 Metre wide Stage Molton fabric in Black Flameproofed (NDFR)
Fine brushed cotton fabric on both sides to give the material a soft velvet-like nap effect, the recommended choice of fabric for the Motion Picture Industry.
Fabric weight is approx. 300gsm and fabric width is 300cm (118 inches)
Excellent fabric with high opacity makes it the right fabric blocking light out for stage back drops, curtains, good option as a blackout fabric to create a fabric black box, mask stage areas, scenery, control light spill, Ideal for covering stage borders and legs in theatres.
Crease resistant
The acoustic qualities of this molton fabric is great to eliminate sound reverberation, very popular budget fabric for sound control drapes and short term temporary hire drapes
Common terms for this fabric:
Duvetyne, Duvetyn cloth, Molton, Rokel, Commando Cloth molton fabric, molton cotton, theatre blackout cloth, molton textile, white molton fabric, black stage fabric, stage molton, molleton fabric
NDR = Non Durable Fire Retardant (View Certificate)
Order a fabric sample to check its quality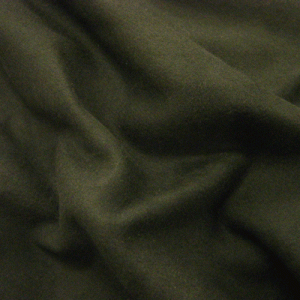 ---